The Pro-Life Choice This November Could Not Be Clearer | Opinion
The Democratic Party recently released its draft platform for the 2020 campaign cycle. Most Americans won't read party political platforms, but in this case, they should. The platform shows in stark language the ways in which the Democrats have moved far to the left, particularly on the issue of abortion.
Their platform endorses codifying Roe v. Wade, the legally questionable Supreme Court ruling that claimed women have a constitutional right to abortion. It supports restoring taxpayer funding for Planned Parenthood, the nation's largest abortion provider. And the platform calls for repealing the Hyde Amendment's ban on taxpayer funding of abortion. Presumptive Democratic presidential nominee Joe Biden supported the Hyde Amendment's common-sense protections for decades, but flip-flopped last year, kowtowing to the party's pro-abortion activists in order to win the nomination.
Still don't believe the Democratic Party has become more radical on abortion? The draft platform says "every woman should be able to access high-quality reproductive health care services, including safe and legal abortion." The phrase "safe and legal abortion" echoes wording used by former President Bill Clinton—except that Clinton talked about keeping abortion "safe, legal and rare." The omission of those critical last two words comes as no accident, as the Democrats have moved ever-leftward to support unlimited, taxpayer-funded abortion-on-demand.
At a time when the nation has focused on racial justice, Democrats' support for the abortion industry shows particular cruelty toward African-Americans. While African-Americans constitute about 13.2 percent of the nation's population, the Centers for Disease Control and Prevention reports that 38 percent of the babies aborted for which the race of the woman is known were African-American. In cities like New York, more Black babies are aborted than get brought into the world—a truly sad and shocking indictment of our culture.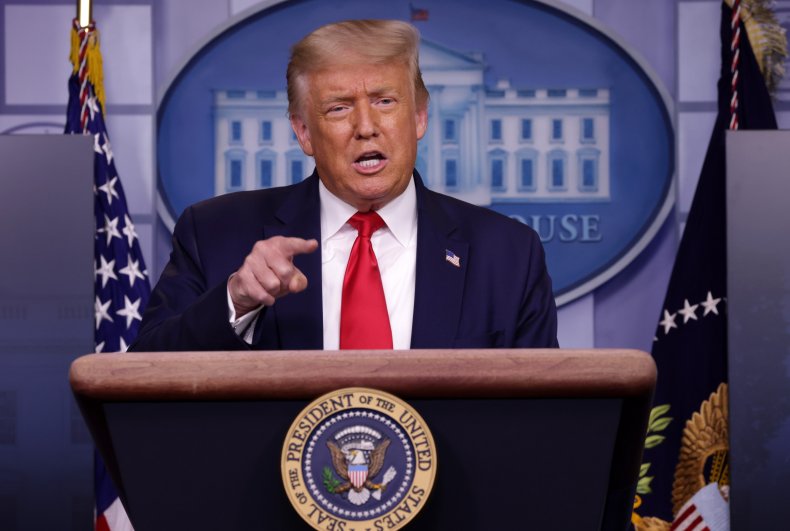 While Democrats want to expand this pro-abortion culture of death, President Trump has stood firmly for pro-life principles since taking office nearly four years ago. He has nominated consistently pro-life judges, and the Senate has confirmed over 200 of these appointments. He reinstated, and expanded, the Mexico City policy, which prevents taxpayer funding of organizations that promote abortion overseas.
Likewise, President Trump has worked to eliminate taxpayer funding of Planned Parenthood, the nation's largest abortion provider. His administration implemented rules requiring clinics receiving federal funds to choose between promoting abortion and participating in the Title X family planning program. Unsurprisingly, Planned Parenthood chose to promote abortion—and, in doing so, relinquished approximately $60 million in taxpayer funds.
Unlike Joe Biden, President Trump has stood strong in his support of the Hyde Amendment, believing taxpayer dollars should not fund either abortion or the abortion industry. But with Democrats wanting to abolish the filibuster in the next Congress, a President Biden and a Democratic-controlled Congress could obliterate the current prohibition on taxpayer funding of abortion and enact many other pro-abortion policies, as well.
As Barack Obama often said, "elections have consequences." Replacing Donald Trump with Joe Biden would do incalculable harm to the pro-life movement and to the millions of Americans yet born who are dependent on us to stand up for their most basic rights. Americans should recognize the stakes this November, and vote accordingly.
Mary Vought is the executive director of the Senate Conservatives Fund and is on the advisory board for Pro-Life Voices for Trump. You can follow her @MaryVought.
The views expressed in this article are the writer's own.