The Pro-Life Movement is Just Getting Started | Opinion
Last week, Politico published a leaked draft opinion from the Supreme Court reversing Roe v. Wade. Pro-abortion activists nationwide turned to threats of violence, presumably hoping to pressure the pro-life Supreme Court Justices into changing their votes. That effort will fail, and Roe will be overturned. But we're just getting started.
Roe has been egregiously wrong from the start. The ruling is illogical and gravely unjust. Reversing Roe, which in practice means giving the issue of abortion's legality to the states, will be an important step towards establishing more legal protections for the most vulnerable children. But it's not nearly the end of our fight. We will not have true justice until every human being's right to life is legally protected from the moment of fertilization until natural death. Following the overturning of Roe, pro-life Americans should focus on three core priorities.
Our first priority should be to support families with an abundance of material, emotional and spiritual care. Through personal volunteering, financial donations and the expansion of supportive nonprofits, pro-life Americans must overwhelm our communities with resources, support and love for mothers, fathers and children.
The government also has a role to play in making America a friendlier place to raise a family. Pro-life lawmakers should craft policy to invest in the American family, and make it clear that our country views family formation and childbearing as crucial responsibilities worthy of public support. Support for marriage, children and families should top the list of domestic public policy objectives for both the Left and the Right. At a minimum, that means expanding the child tax credit, supporting parental leave and ensuring businesses do not discriminate against employees who are also parents.
Spreading awareness about the many resources available to support women facing unplanned pregnancy is also essential. In 2019, 2,700 pregnancy resource centers (PRCs) were represented in a report series, up slightly from a 2017 analysis, which identified 2,600 PRCs. PRCs identified in the 2019 report provided free services for nearly 2 million people in the United States, with an estimated total value of over $266 million. Now more than ever, our commitment in time, effort and resources must exponentially multiply to meet this special moment.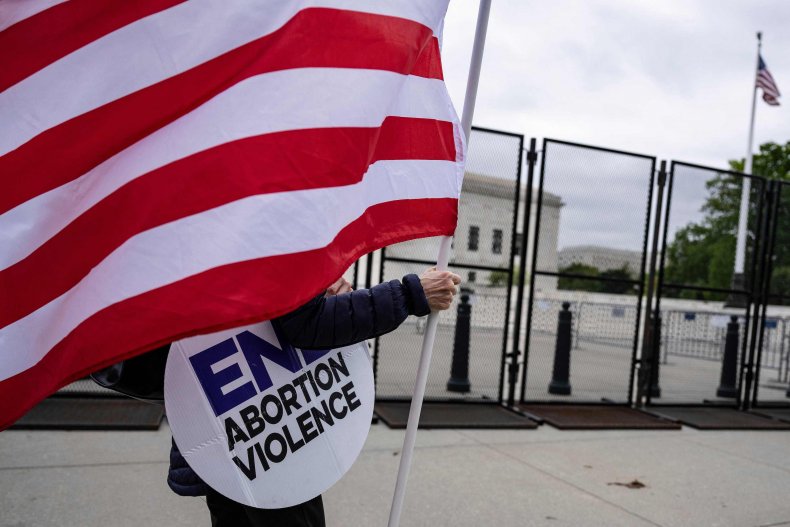 Our second priority must be to abolish abortion in every state. Communities across the country have been waiting 50 years to protect children by outlawing abortion in their states—that pent-up demand is ready to be unleashed. Working first in the states with pro-life majorities, we must fiercely advocate protecting human lives from the first moment of their existence—fertilization—both criminalizing abortion and utilizing private litigation enforcement for areas with pro-abortion district attorneys who may choose not to prosecute abortion-related laws.
A bold agenda is necessary for pro-life lawmakers. No half measures. No equivocation. We owe it to the 60 million children lost to the genocide of abortion in America to act fearlessly to protect the next generation.
Finally, pro-life Americans should seek to change the minds of our pro-abortion neighbors. In a recent Marist poll, when asked about Roe v. Wade, 71 percent of respondents indicated they support significant restrictions on abortion. In addition, 44 percent said the legality of abortion should be determined by each state, while another 17 percent said the Supreme Court should make abortion illegal, either of which means overturning Roe. This state of play makes it imperative for the pro-life movement to double down on effective education and persuasion.
After Roe, some of the biggest states in the country—such as California, New York and Illinois—will still have China-style abortion laws that allow for and even subsidize the killing of children through all nine months of pregnancy. The pro-life movement must focus on persuading citizens in pro-abortion states of the evil of these horrific policies. Data show that when people learn the truth about abortion, their minds change. We must simply show the truth. Showing the humanity of the preborn and the gruesome procedures used to poison or dismember them wins hearts and minds. Live Action reaches an average of 15 million people each week, mostly Gen Z and Millennial women, with pro-life messaging on social media. We've found that offering messages of encouragement and empowerment to women facing an unplanned pregnancy saves lives from being ended by abortion.
We are just getting started in our defense of innocent human life. We must be in every state house, the halls of Congress and even the Supreme Court again to advocate for our preborn brothers and sisters. After Roe, there is still a long road ahead for the pro-life movement in America. By providing for families, abolishing abortion where we can and educating Americans on the facts of preborn life, the pro-life movement will be further than we have ever been before on the march to victory.
Until we as a society understand and embrace the inherent humanity of all preborn Americans, our cause has not been fully realized. After Roe falls, our fight is just beginning.
Lila Rose is the founder and president of Live Action, a leading nonprofit human rights organization reaching millions of people each day with education on abortion and human dignity.
The views expressed in this article are the writer's own.