Pro-life? Pro-choice? American Women Who Hail From South Asia Can't Decide
As a group, American women are split on abortion rights as Election Day looms and President Donald Trump bets on his pro-life platform. But first-generation women from South Asia find a more vexing division in their own minds.
Indian-American women are reconsidering whether they believe the 1973 Roe v. Wade Supreme Court decision should remain in force. Many want federal Iaws that align with pro-choice views. They also remain pro-life in their personal convictions
Second-generation Indian-American women, however, are more unambiguous about being pro-choice.
The abortion question appears to be on a collision course with the Supreme Court at a moment when President Donald Trump is urging the Republican-led Senate to confirm his third high court nomination in less than four years.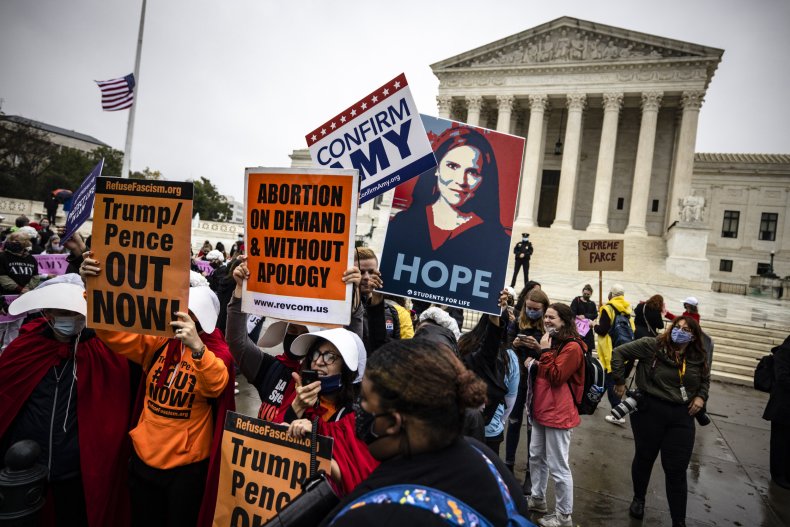 Republican pro-life activists are eager to enact state laws that are designed to attract lawsuits which will climb the judicial ladder—and could possibly force a full panel of nine justices to reconsider the Roe case.
Republican-led governments in Georgia, Kentucky, Louisiana, Mississippi, North Dakota, Ohio and other states have enacted laws banning abortions after six weeks of pregnancy. Other legislatures have passed "heartbeat bills" that prevent a woman from seeking a medical pregnancy termination if a fetus's heart is pumping blood. That, too, happens at around the sixth week.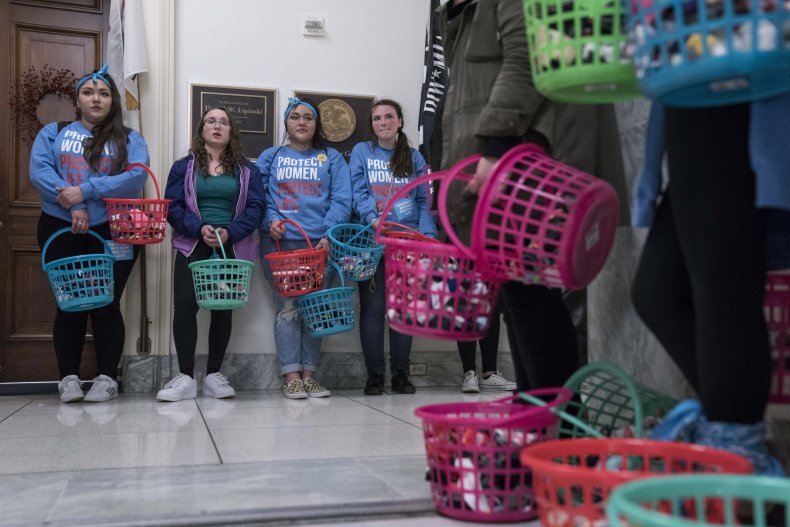 In India, South Asia's largest and most populous nation, abortion is legal through 24 weeks of pregnancy. In January 2020, the Union Cabinet (the supreme decision-making body in India) amended the 1971 Medical Termination of Pregnancy (MTP) Act to raise the upper limit of abortion from 20 to 24 weeks for all women.
Medical abortion pills (classified as "Schedule H" drugs) are also legally sold by prescription at pharmacies in India. But abortions are still frowned upon socially, especially for unmarried women who often have to resort to dangerous ways of getting rid of their pregnancies.
Choing Palmo Grant, 45, a registered nurse at a Los Angeles hospital, is a Tibetan who was born and brought up in eastern India. Grant, who emigrated to the U.S. after earning an undergraduate degree from India, met Anthony Grant in nursing school and married him after she found out she was pregnant with his child. A devout Buddhist, Grant did not consider abortion, preferring to marry instead.
"My religious beliefs are strongly against abortion so that option was out of the question," says Grant.
Inside the voting booth, however, Grant says she is pro-choice.
"As a Buddhist I'm pro-life, but as a woman, I want the right to choose," she says.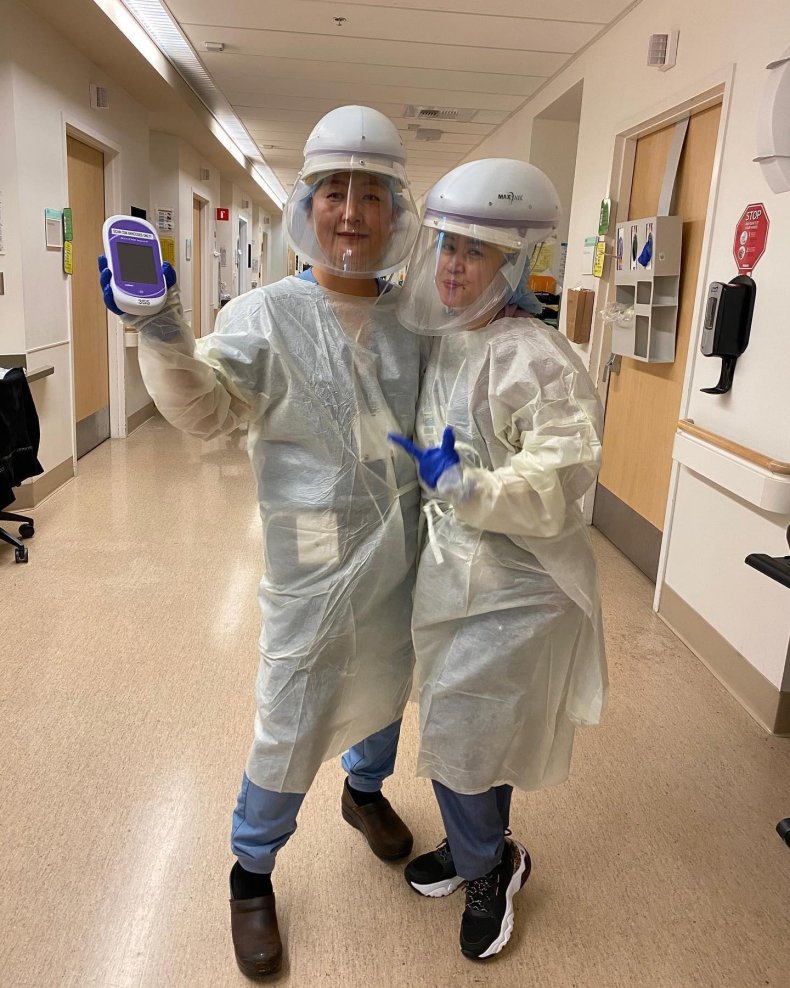 Rashmi Joseph, a 45-year-old mother of two from Richmond, Virginia and an accountant at a law firm, is a Christian with roots in Kerala in Southern India. Like Grant, she believes in principle that women have the right to control their bodies.
"Personally, I would never choose to end a pregnancy but you cannot measure everyone's situation with the same yardstick," she says. "I would like the decision to rest solely on the woman's shoulders. She alone knows her situation."
She draws the line at abortions performed late enough in pregnancy that some conservative politicians in the U.S. ave branded them "infanticide."
"Unless medically necessary, I am against late-term abortion. The baby is already formed and it's inhuman to decide at that point that you do not want to keep it any longer," Joseph says.
Joseph believes birth control should be readily available to teens.
"With everything they are exposed to via the Internet, plus raging hormones, it's best they have access to contraception," she says.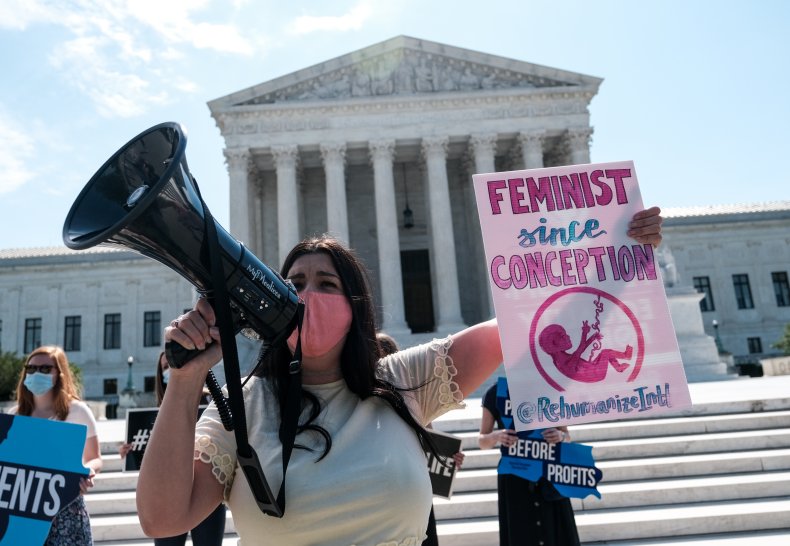 India's government actively promotes contraception and even sterilization in a bid to bring down the country's booming population growth. But Indian women, especially poor, rural women, often become pregnant multiple times, under pressure to produce sons.
"When I was a student in India, contraception was easily available. However, there was a taboo and a hush-hush air about it," says Rimli Roy, a performing artist, educator, producer and director based in Jersey City, New Jersey.
"When it comes to the law, I am definitely pro-choice," says Roy, who was born in Kolkata and moved to the U.S. in 1999. "Every woman/parent has a right to make a decision in this matter."
"However, personally," she says, "I am pro-life."
"If it had happened to me, I wouldn't have liked to give myself a choice unless it was an extreme situation like a medical emergency that was out of control," Roy says. "I feel very strongly about children and I doubt that I could have ever aborted my child, and I have fortunately never had to take such a step. But I wouldn't judge the situations others may be in to make such a decision."
Unlike many of her younger, first-generation Indian-American peers, 62-year-old Dola Sengupta, a senior research administrator with a PhD, is less ambiguous.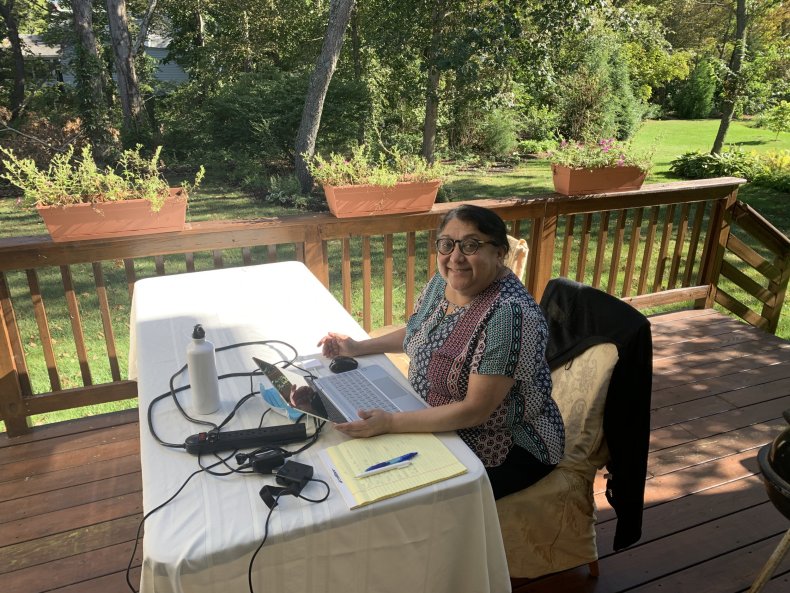 "I am strongly pro-choice and it is the woman's sole prerogative to decide whether she wants to give birth or not," says Sengupta, who came to the U.S. from India at age 24.
"However, I am staunchly against sex-based abortion," she says, referring to the desire to bring only baby boys to full-term.
That practice, she says, "is more prevalent in South Asian countries like India, Pakistan and Afghanistan, and not so much here."
"I also believe that education about contraception and information should be freely available so that the situation does not reach a stage where an abortion would be required," says Sengupta.
For many second-generation Indian-Americans like Medha Singh, the daughter of scientists who arrived in the 1980s, there is no moral dilemma about the pro-choice debate. Singh, a Brooklyn, New York architect, is married to a white American, Torrey Brenner. They share very strong views on abortion and vote for candidates with pro-choice positions.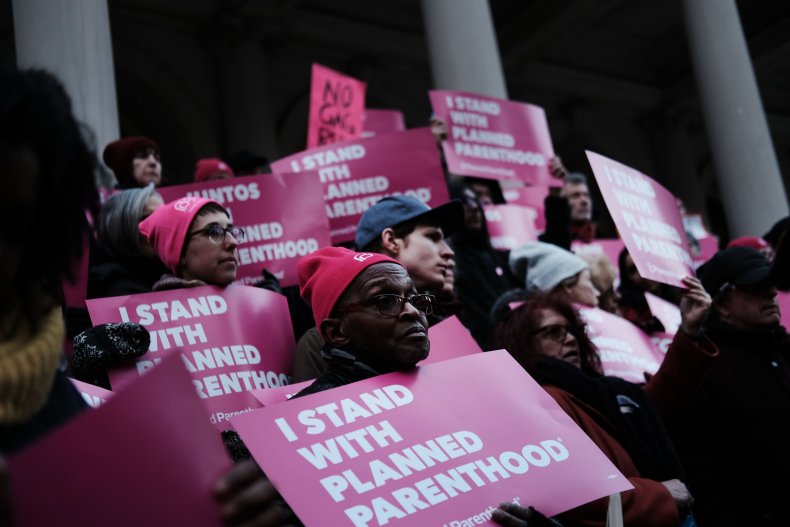 "Abortion is a difficult and hard decision to come to, but it is a choice that every woman should have," says Singh. "It is not something that anyone arrives at lightly. I don't think anyone just decides on a whim; it's usually a last resort. The surrounding stigma causes women a lot of mental and, in some cases, physical harm and it would do society a lot of good if that stigma were to be relieved."
"The debate about abortion in the U.S. is very convoluted right now and I don't think it has anything to do with actual conservative values or religious reasons," she says. "It is really about having power over certain populations and women in the lower socio-economic strata—if you can keep them from getting abortions, you can keep them within their low economic status by forcing them to have children that they don't want to have."
"And if it is because of religious values, I would like to reiterate that religion has no place in our government. All these decisions are being taken by a bunch of men who have no right to make these decisions for all women in the U.S."
Singh had a strict upbringing, with parents who frowned on dating. But she has always had access to contraception whenever she needed it, she says.
Like Singh, second-generation Indian-American criminal lawyer Debleena Mitra from Philadelphia is unequivocally in favor of abortion rights.
"I am very much in favor of a woman's right to access safe abortions," says Mitra, 32. "It is a huge topic in U.S. politics right now."
This story was provided to Newsweek by Zenger News.