Pro-Palestine Columbia Students Reject Invitation, Accuse Pro-Israel Campus Group of 'Racist, Belligerent' Activities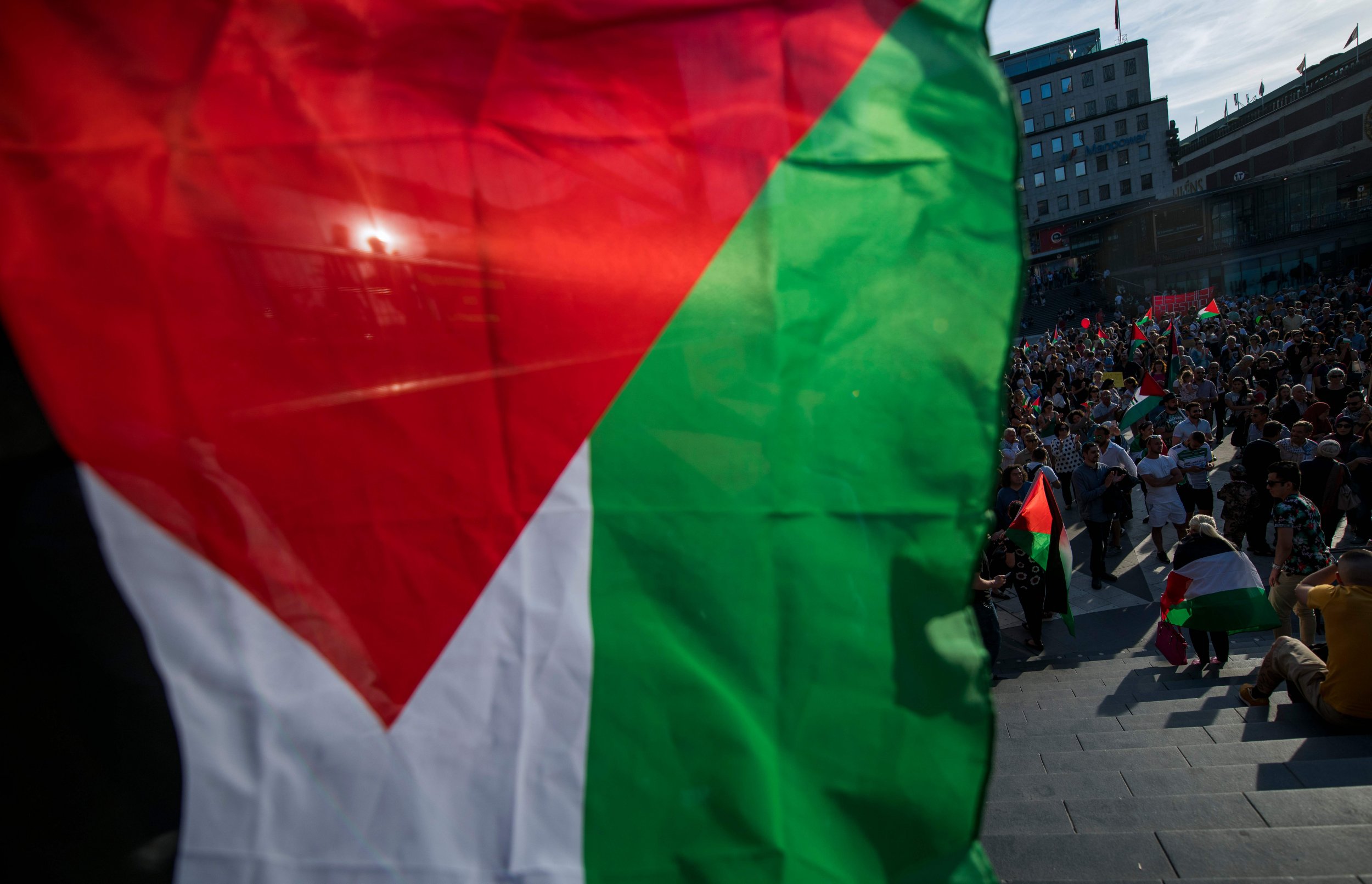 In declining an invitation to co-host an event with the Columbia University chapter of Students Supporting Israel (SSI), the Columbia Students for Justice in Palestine (SJP) accused the group on Sunday of "racist, belligerent and downright bizarre anti-Palestinian" on-campus activities.
The topic of the conflict between Israel and Palestine has been a prominent one on college campuses, sparking the debate of whether college students are becoming increasingly anti-Israel. SSI extended an invitation to SJP and JVP on April 22 to co-host an event, in an effort of "finally doing something productive," as SSI phrased it. However, SJP criticized their inclusion of the student council in the emailed invitation as a ploy to paint them poorly, calling it a "plastic olive branch."
"The perplexing inclusion of [Columbia College Student Council] CCSC members on the email request makes clear SSI's intent to frame SJP/JVP as intransigent 'bad sports,' who refuse to come to the table and have a rational conversation with SSI," SJP said in a statement.
SJP would normally decline the invitation on the basis of it's "anti-normalization policy," which prohibits participating in collaborative events with Zionist groups. While debates are permissible under the anti-normalization policy, SJP explained SSI's "exceptional status" caused them to reject any formal engagement.
The group sought to clarify their position with an explanation of SSI's alleged "racist, belligerent, and downright bizarre anti-Palestinian activities on campus." SJP listed several alleged SSI actions to back up their accusation, including:
Hosting a social activism workshop with Act.I1
Holding an event titled, "BDS, Free Speech and Terrorism," in collaboration with the Lawfare Project
Filing harassment claims against SJP
Recording events without consent
Accusing Columbia administrators for failing to act properly and creating an "unsafe space" for pro-Israel students
Claiming Israel is part of an indigenous rights movement
Aligning themselves with the Jewish Defense League (JDL)
SJP contended that groups that demonstrate "anti-Palestinian racism," cannot be treated like "'normal' conversation partners" and debate would be counter to the goal of de-platforming organizations such as SSI.
"In an era marked by a rise in fascistic violence and bigotry against marginalized groups on Columbia's campus, our strength lies in our solidarity with one another," the statement said. "We call on our peers to reject racism, reject Zionism and reject SSI!"
On Sunday, SSI posted on Facebook that along with their invitation rejection, SJP used "made up claims and half-truths to justify their insistence on marginalizing and boycotting pro-Israel voices on this campus."
"In their published statement today, after reasserting their anti-normalization policies and miserably attempting to present skewed facts about SSI's activities in past years, they have asked all other Columbia clubs and organizations for the direct boycott of all pro-Israel advocacy groups on campus," SSI wrote. "This is downright preposterous, frustrating and reprehensible."
SSI explained in the post that they allegedly asked for CCSC to provide a "phlegmatic setting" for a discussion on different views and narratives. Instead of making "aggressive public Facebook posts" about other student groups, SSI wrote they hope SJP will "come to their senses" and work with them.
"Despite their vicious and false rhetorics, we, SSI Columbia are holding the higher moral ground and we insist that the invitation to hold a joint event is still open," the group's statement concluded.