Pro-Palestinian Hackers Suspected of Disrupting Israeli Television With Muslim Holy Sites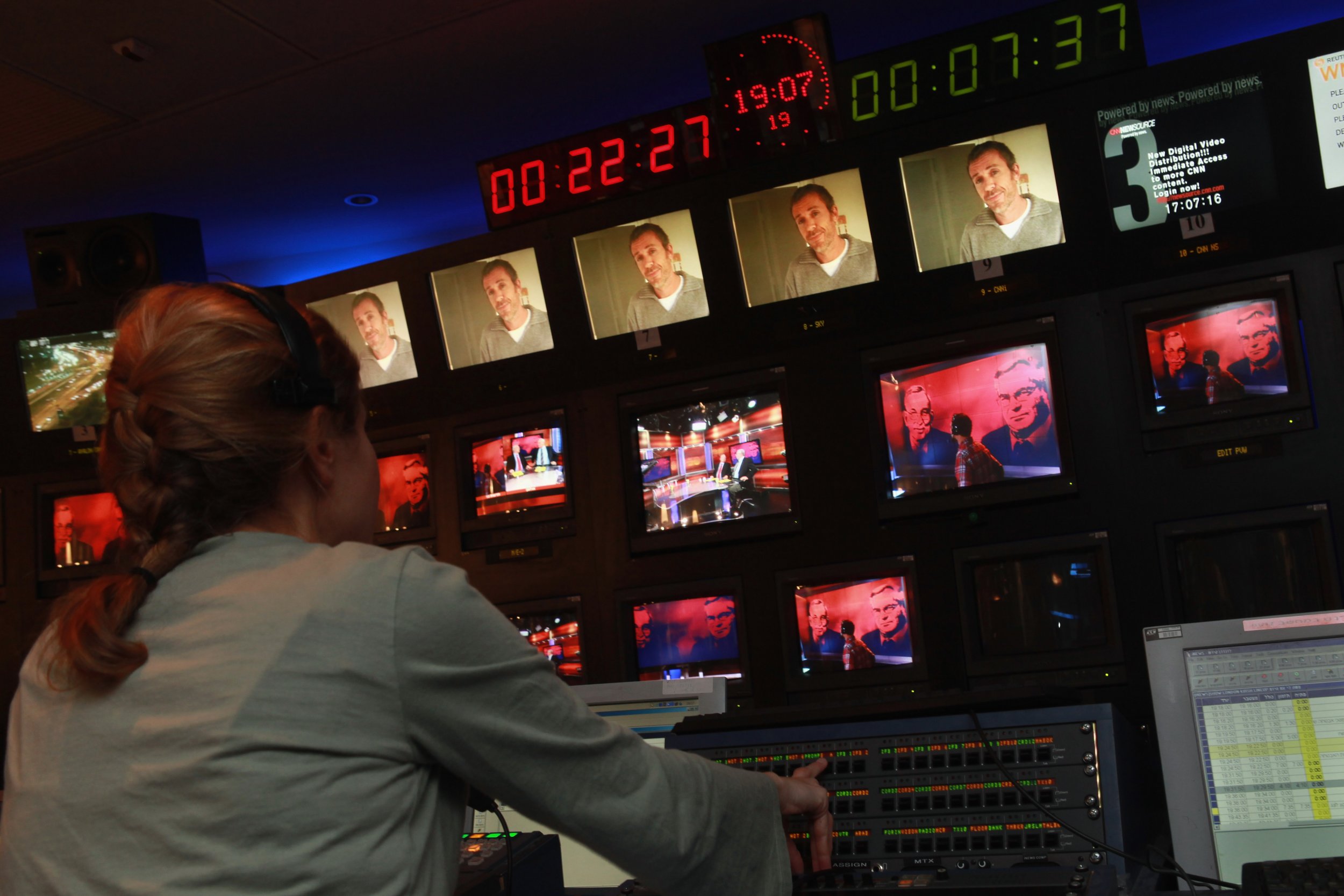 Suspected pro-Palestinian hackers interrupted the main news broadcasts in Israel on Tuesday, displaying images of Muslim holy sites and the sounds of the Islamic call to prayer.
The hack targeted Israel's Channel 2 and Channel 10 television stations. The disruption lasted less than a minute.
Channel 2 posted a tweet that showed its broadcast being disrupted with the sounds of "Allahu Akbar," or "God is great," and the call to prayer, a traditional Islamic call made from a mosque loudspeaker five times a day.
Israel's broadcasting authority said that the hack was a "hostile takeover of the satellite carrying the broadcast. We view this with the utmost severity and consider it an act of sabotage." Pro-Palestinian hackers have frequently targeted high-profile figures and Israeli websites.
Israel's coalition of cabinet ministers has supported a bill that seeks to silence mosque loudspeakers, claiming that the volume of the calls is intruding into the everyday lives of Israelis.
The draft legislation still needs to pass three readings in the Israeli Knesset, or parliament, to become Israeli law. The country's Arab minority has condemned the bill, as have several Muslim states, such as Jordan and Turkey.
The footage broadcast also showed images of the recent bushfires that spread across Israel and caused thousands to evacuate their homes. The Israeli government said they were caused by arson, pointing the finger at "minorities," an allusion to the country's Arab population. But investigators have failed to confirm that the fires were started deliberately.
The footage was not beamed to every Israeli household with a television, as it affected only the broadcasts being streamed from an open satellite link, Israel's daily Haaretz newspaper reported.
Pro-Palestinian Hackers Suspected of Disrupting Israeli Television With Muslim Holy Sites | World