Pro-Putin Party in Ukraine Gave Paul Manafort $600,000 a Month, Says Report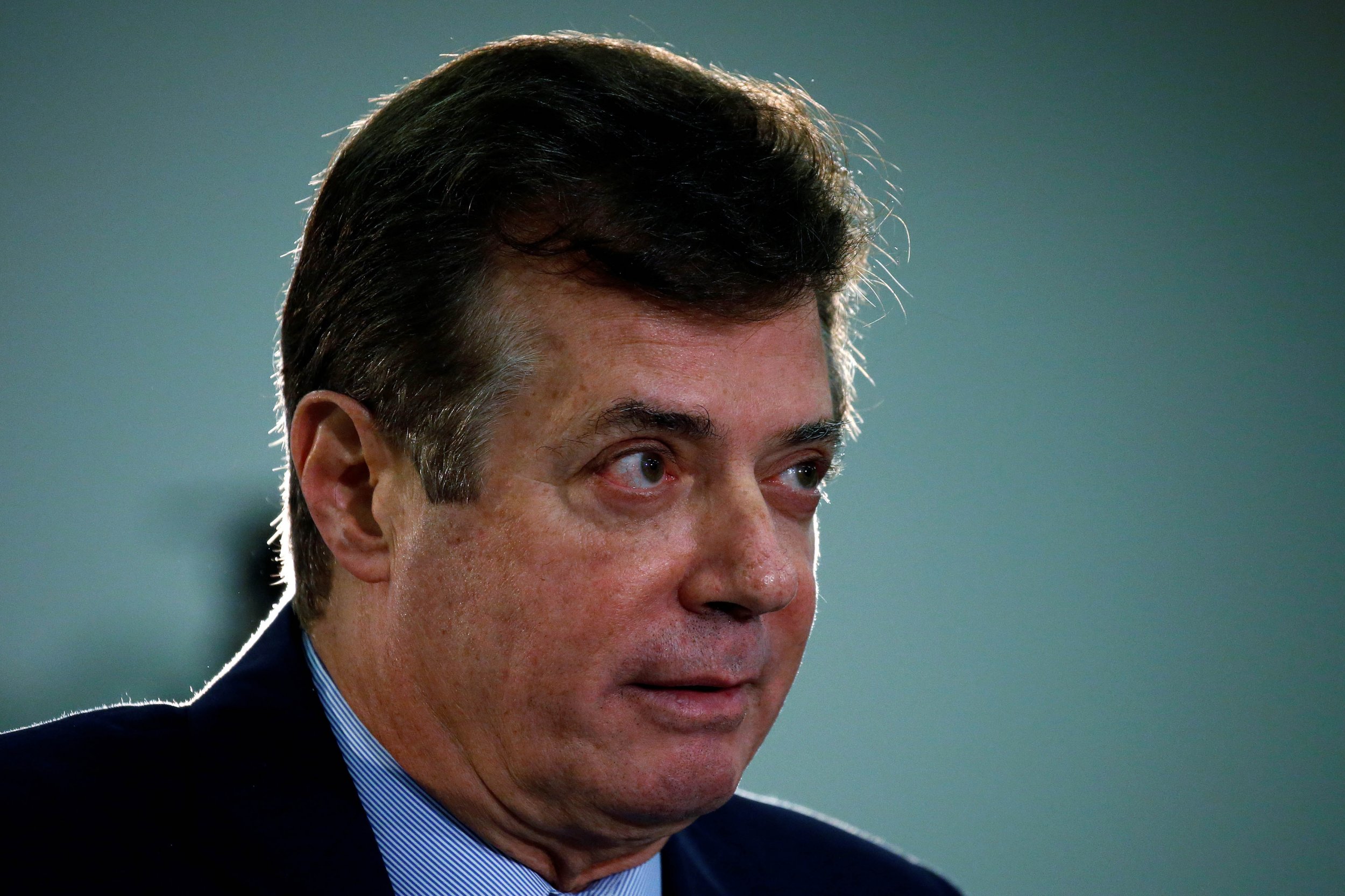 President Donald Trump's onetime campaign chairman, Paul Manafort, was earning millions of dollars more than previously disclosed from a Russia-tied political party in Ukraine, according to a report citing an internal investigation by the Ukrainian government.
Manafort was arraigned on charges of money laundering on Monday following an indictment from special counsel Robert Mueller, head of the investigation into Russian interference in the 2016 American election. Manafort and a business associate, Richard Gates, pleaded "not guilty" to the charges.
Manafort resigned from Trump's campaign last August after Ukraine's National Anti-Corruption Bureau revealed handwritten ledgers showing he received $12.7 million in cash payments from former Ukrainian Prime Minister Viktor Yanukovych's Party of Regions. Yanukovych was ousted in a popular uprising in 2014 and fled to Russia, and there is no evidence of payments to Manafort past this point.
The amount of money Manafort was paid has been revised upward to $28.5 million, a source with knowledge of Ukraine's internal investigation told GlobalPost on Monday. The government investigation is reported to have identified at least two other "black money" funds run by Yanukovych's party that made payments to Manafort.
The internal report found that Manafort was given $600,000 a month for four years, according to a source that saw it. The SBU—Ukraine's domestic spy service—tracked the payments.
Manafort's Washington lobbying company helped Yanukovych win successive elections before his 2014 ouster and conducted lobbying work on behalf of the government in the U.S.
Related: DOJ calls for investigation in Paul Manafort indictment leak
"Mr. Manafort represented pro-European Union campaigns for the Ukrainians, and in the course of that representation he was seeking to further democracy and to help the Ukrainians come closer to the United States and to the EU," Kevin Downing, Manafort's attorney, said in a statement Monday.
In the past, Manafort has argued that the ledger showing payments from Yanukovych's party was forged.
Mueller's indictment against Manafort alleges that over the course of at least 10 years, between 2006 and 2016, he laundered $18 million—including cash from Yanukovych's party—through a series of offshore accounts and companies to hide the income from U.S. taxes and authorities.
Early this year, a member of the Ukrainian parliament, Serhiy Leshchenko, presented documents he said show that Manafort tried to hide the payments from Yanukovych. The payments, Leshchenko said, were disguised as a contract for computer sales between a shell company in Belize and an office in Kyrgyzstan.
At the time, Manafort told the Associated Press in a statement that the assertion was part of a "smear campaign."
"As Paul Manafort's lawyer said, there was 'no collusion' and events mentioned took place long before he came to the campaign," Trump tweeted early Tuesday. The president has said Manafort's dealings cannot be tied to his campaign because they happened years before he ran for president.
"I hope people will start to focus on our Massive Tax Cuts for Business (jobs) and the Middle Class (in addition to Democrat corruption)!" Trump wrote.