Pro-Russia Separatist Leader Killed in Explosion in Ukraine's Donbas Region Coffee Shop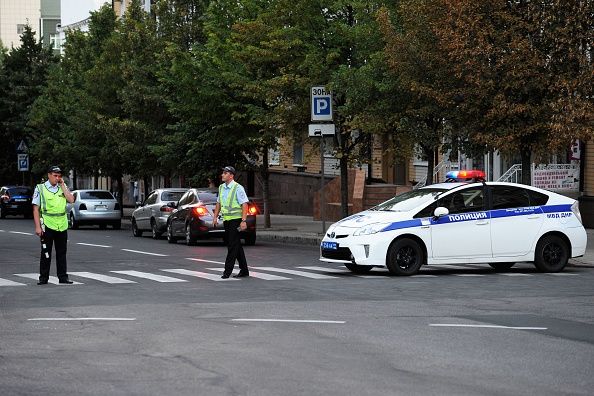 The pro-Russian leader of eastern Ukraine's separatist region Donetsk was killed Friday when an explosion went off in a café.
Local media reported that Alexander Zakharchenko, the prime minister of the Donetsk People's Republic, was killed in a terrorist attack. Two others were injured in the explosion.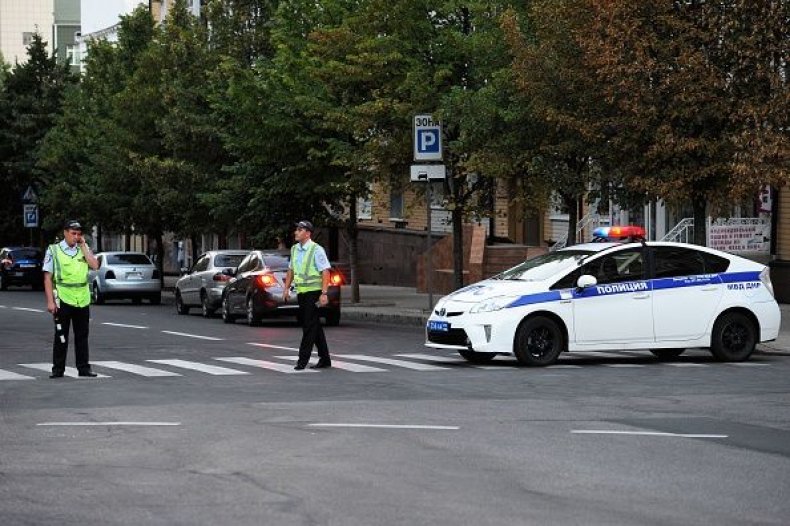 Ukraine's conflict with pro-Russian separatists in the area known as the Donbas, which includes Donetsk, is now in its fourth year. Russia immediately blamed Kiev for the attack.
"Instead of implementing the Minsk agreements and looking for means to settle the internal conflict, Kiev's party of war is implementing a terrorist scenario and is aggravating the already difficult situation in the region," Maria Zakharova, a Russian Foreign Ministry spokeswoman, said in a statement.
The Minsk peace process has brought together leaders from Ukraine, Russia, the U.S., the European Union and the Organization for Security and Cooperation in Europe (OSCE) in an attempt to end the fighting in eastern Ukraine. So far it has managed to freeze the conflict temporarily, but no long-term solutions have emerged. The OSCE continues to monitor the situation on the ground, as more than 10,000 people are estimated to have died in the conflict so far—and skirmishes and mortar attacks still take place. Some experts pointed out that Zakharchenko's death is just one more in a region where casualties are frequent.
"The Russians said it was a Ukrainian operation. I'm sure Ukrainian intelligence has the capability to carry out an attack of this kind. But Russia has also carried out assassinations in Kiev, a handful plus of people, maybe more than that. The Russians do this all the time," John Herbst, former U.S. ambassador to Ukraine from 2003 to 2006, told Newsweek from Ukraine. "There has not been one day since Minsk I or II [peace agreements] without shelling across the ceasefire line. The Russians are responsible for the majority, but there is shooting from both sides. Every week there are Ukrainian casualties in Donbas."
Some analysts said the 42-year-old Zakharchenko's death was a sign of how chaotic the situation in Ukraine's east has become as rival factions vie for influence with the Kremlin.
"The Zakharchenko assassination is a sign of the criminality inside Russian-occupied eastern Ukraine. Zakharchenko was a Kremlin agent invested with vast resources, and military power all coming from the Russian state. This gave him great power, and he was widely regarded as using that power for his own corrupt enrichment. Much of his so-called government and military forces was made up of marginal people with longstanding criminal backgrounds who were given access to significant weapons and resources with the backing of the Kremlin," Adrian Karatnycky, a nonresident senior fellow at the Atlantic Council who focuses on Ukraine and Eastern Europe, told Newsweek.
"Zakharchenko's death will not lead to instability because the shots in occupied eastern Ukraine are called by Mr. Putin and Russian authorities. In November 2017, the head of the neighboring Russian-occupied Luhansk Republic was removed in a coup with Kremlin backing and fled to Russia to be replaced with a new, equally reliable satrap. Russia will certainly ensure that Zakharchenko is replaced by a new face that remains completely subordinated to the Russian chain of command," Karatnycky added.
Zakharchenko worked as an electrician in a coal mine before pro-Russian separatists declared independence from Ukraine, in the wake of a pro-Western uprising that ousted former President Viktor Yanukovych. Reports suggested that he was hand-picked by Moscow to lead the separatist region, which has been characterized by infighting and betrayals.
"He's a stooge of the Kremlin, aside from being responsible for the death for all of the people in combat, they torture Ukrainian prisoners. He's thoroughly odious figure," Herbst told Newsweek.