Pro-Russian Donetsk Accuses Ukrainians of Firing Missile That Killed Civilian
The pro-Russian Donetsk People's Republic has accused "Ukrainian nationalists" of firing a missile at a city, resulting in the death of a civilian woman and injuring a man.
The so-called Donetsk People's Republic (DPR), which is a breakaway state located in eastern Ukraine and recognized by Russia but not by the majority of the international community, also said that buildings and vehicles were damaged in the strike.
The released footage, which has not been independently verified and which was obtained from the DPR's press office, appears to show a building with its roof seriously damaged, along with blood on the floor and what appear to be the remains of a missile.
The footage also appears to show damaged vehicles.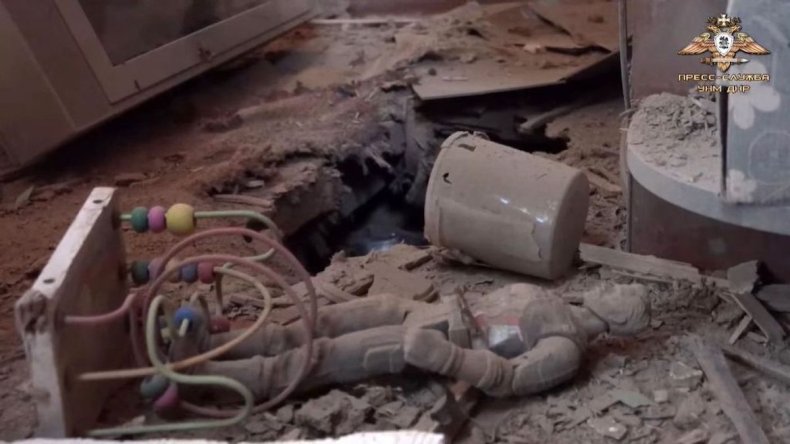 The DPR said in a statement: "Ukrainian nationalists fired from a Grad MLRS at the city of Makiivka."
Makiivka is a city in eastern Ukraine in the Donetsk Oblast region.
The DPR added in its statement: "As a result of the terrorist attack, a woman was killed and a man was wounded. Residential buildings and vehicles were also damaged."
The Grad MLRS is a multiple rocket launcher mounted on the back of a vehicle.
Zenger News contacted Russian and Ukrainian officials for comment but had not received a reply at the time of writing.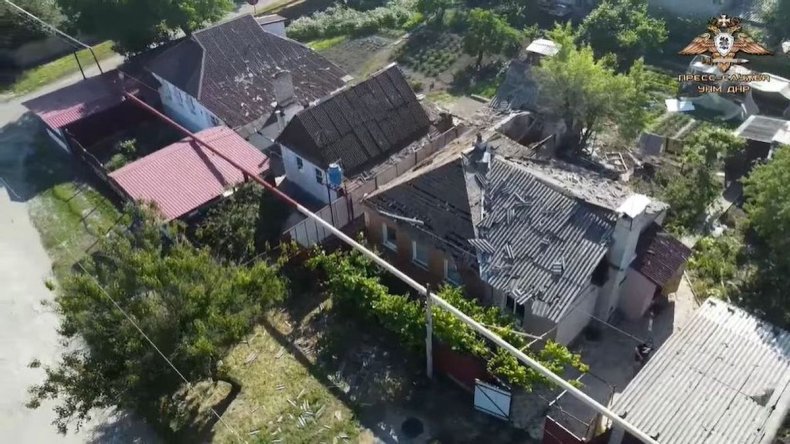 Russian troops invaded Ukraine on February 24 in what the Kremlin is still calling a "special military operation." June 10 marks the 107th day of the campaign.
The General Staff of the Armed Forces of Ukraine reported that between February 24 and June 10, Russia had lost 31,900 personnel, 1,409 tanks, 3,450 armored fighting vehicles, 712 artillery pieces, 222 multiple launch rocket systems, 97 anti-aircraft systems, 212 warplanes, 178 helicopters, 2,438 motor vehicles and fuel tankers, 13 warships, 572 tactical drones, 54 pieces of special equipment and 125 cruise missiles.
More than 1,000 Ukrainian troops captured in Mariupol have been transferred to Russia, according to Russian media. Ukrainian officials estimate that at least 21,000 civilians have been killed in the city.
An aide to Ukrainian President Volodymyr Zelensky has said that Ukraine is losing up to 200 troops a day.
In other news from Ukraine, two British men, Aiden Aslin, 28, and Shaun Pinner, 48, were sentenced to death by a court Thursday in Russian-controlled eastern Ukraine after being captured while fighting with the Ukrainian army in Mariupol against Russian troops.
Russian President Vladimir Putin said Thursday that the West will not be able to wean itself off from Russian oil and gas for years, and U.S. officials also admitted that Russian profits on energy might even be higher than they were before the war started.
Zelensky has requested that a corridor be set up so that the country may export grain currently stuck in Ukrainian ports, and 438 members of the European Parliament voted in favor of granting Ukraine candidacy for EU membership, with 65 voting against and 94 abstaining.
This story was provided to Newsweek by Zenger News.