Pro-Russian Rebels Have More Tanks Than U.K. and Germany, Says Kiev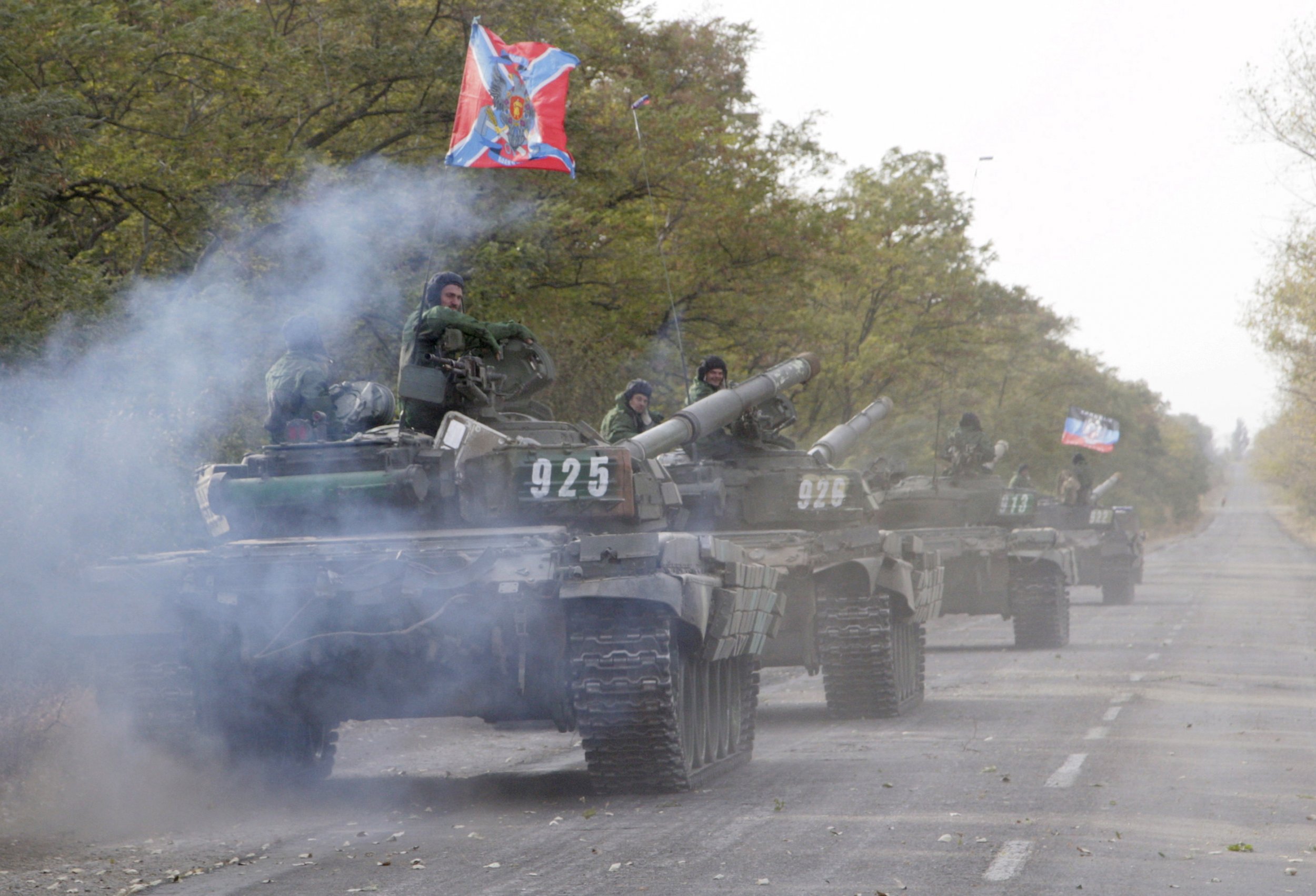 There are more Russian tanks in rebel-held eastern Ukraine than in the U.K. and Germany's armies, according to Kiev's delegate in peace talks.
Yevhen Marchuk, who represents Ukraine in the ongoing peace talks between Ukraine, Russia and pro-Russian rebel leaders in Minsk Belarus, told Kanal 5 that Ukraine's intelligence service knows exactly which supply routes Russia uses to support rebels in the border regions of Donetsk and Luhansk.
Russia has denied arming rebels in the two regions, insisting the militant groups that currently hold Ukrainian territory on the Russian border are local forces, assembled by groups opposed to Kiev. Marchuk said Russia's military support for the rebels had been quite extensive.
"It is absolutely clear to us that on the other side (of the contact line) there are 702 tanks," he said. "These are modernized tanks, ready for combat."
Marchuk compared those figures to the strength of leading European NATO allies the U.K. and Germany—the former has around 277 tanks, while the latter is currently expanding its main tank force to 328. Global Firepower estimates Germany's total tank force at fewer than 500 units.
He also said that the rebels have "many thousands" of different types of artillery systems.