Pro-Russian Rebels Launch Children's Magazine in Eastern Ukraine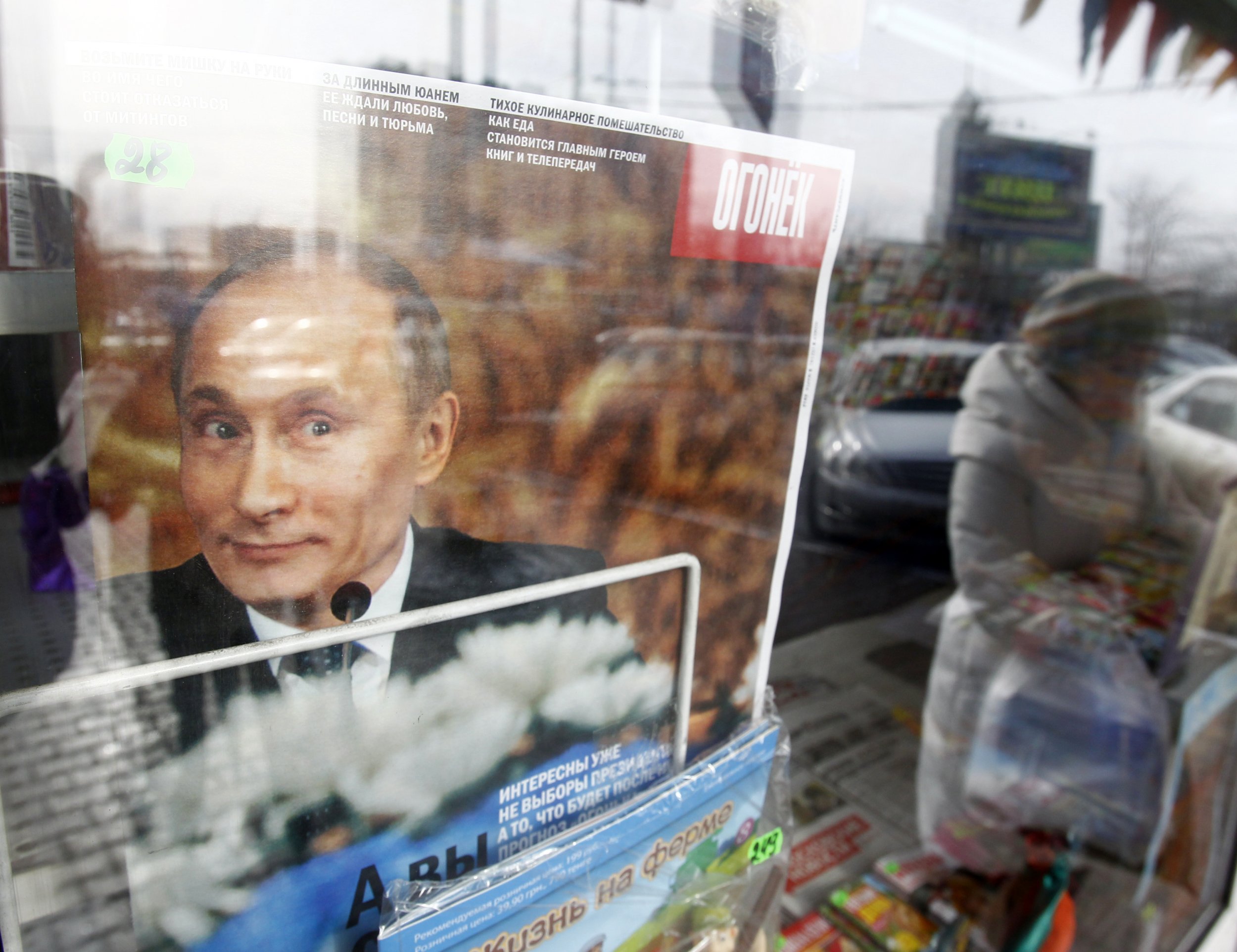 Pro-Russian rebels in eastern Ukraine have launched a children's magazine, which tells the story of the country's conflict with an array of characters, which bear a more-than-fleeting resemblance to real political figures.
The magazine, launched on Wednesday in the separatist held parts of Ukraine's Luhansk region, is called "Polite Little People." The title is seemingly a play on the phrase "polite people" which has become shorthand for Russian soldiers.
Russian-backed rebels in the Luhansk and Donetsk regions of Ukraine have held large swathes of land since 2014 and an uneasy ceasefire continues between Russian and Ukrainian forces. The regions have declared themselves sovereign states, however they are not internationally recognized. Russia has denied it is supporting the rebels and maintains that the fighters on the ground are part of a push against Kiev's pro-European government.
The first issue kicks off with a comic strip. Uncle Sam makes an appearance under the name Fasciston, tossing money at the apparent villains—a pig, dressed like Ukraine's President Petro Poroshenko and a rabbit dressed like Prime Minister Arseniy Yatsenyuk and a grotesque lizard not entirely unlike a reptilian version of Secretary of National Security Oleksandr Turchynov.
Fasciston's envoy is an equally villainous female character called Gnuland, possibly inspired by the Assistant U.S. Secretary of State Victoria Nuland. Gnuland arrives in "the square of the biggest city" of the fictional country Sharvar, which appears to share the same monuments as Kiev's Maidan square, dressed smartly, ready to execute her evil plan.
She hands cursed cookies to the unnamed city's masked residents that apparently makes them run riot and "all laughter and happiness drained from the country of Sharvar".
And the political hints do not end with the pseudo-allegorical strip. This is one of a series of features in the colourful magazine that supposedly contains "humour, puzzles, games, drawings and riddles."
Speaking at the magazine's launch, the chief editor of "Polite Little People" Sergey Kolesnikov said that the aim of the publication was to raise kids to be "people without fear, polite, open defenders of their land and their loved ones," rebel news outlet Lug-Info reports.
He denied that the magazine could be seen as offensive, saying that it does not "contain hate towards other nationalities or cultures," but is intended to be patriotic. It is planned to be released on a monthly basis, with a circulation of 1,000 copies per issue.
Starting with the cover, most of the main characters are children, each of the boys dressed in military or police uniforms, one of whom sports a bandana with the flag Novorossiya—the term separatists in Luhansk and Donetsk use to refer to themselves collectively. His friend who helps him put up a Soviet Red Star on the top of a Christmas tree is fully clad in Russian naval uniform.
The girls, who appear to feature less prominently, both wear aprons. Apart from its comic strips, the magazine also appears to have separate sections where readers can learn a skill. A regular feature appears to be the cooking and recipe pages, where the maternal character who is a blonde, blue eyed woman dressed in the colours of the Russian flag, teaches one of the two girl characters about cooking.
The young lady is called Umnyasha, which loosely translates as Clever Girl. In this issue she is comforted by her tricolour-clad mother after she bursts into tears over getting a recipe wrong.
One of the four boy characters, meanwhile, is called Dobrik and is dressed in what looks to be a police uniform, which loosely translates as Good Boy. In a feature called "Dad's Advice" he seeks a piece of his Putin-esque patriarch's insight into life. The character is not named, but Dobrik refers to him as "dad".
In this issue Dobrik asks "Why do I need to be brave and strong. I am good. People love me for that." His father answers that being good alone is not enough in this world. "There are evil people in the world who love to insult those who are weaker than them."