Pro-Russian Troops Seize Ukrainian Army FM Station, Raise Flag Over City
Pro-Russian troops have apparently captured the telecommunications tower of the Ukrainian Army FM radio station, closing down its broadcasts.
The People's Militia of the so-called Donetsk People's Republic (DPR) said they seized the radio station after "liberating" the city of Svetlodarsk in the eastern Ukrainian region of Donetsk Oblast.
The pro-Russia militia said on May 26: "Infocenter of Svetlodarsk is under the control of the allied forces.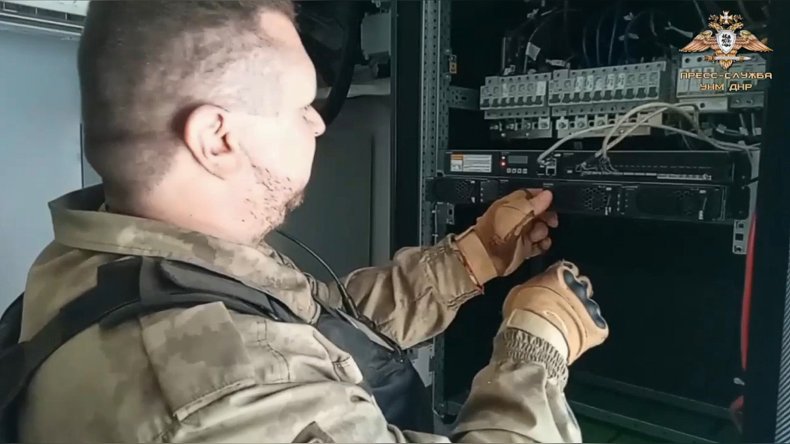 "After the liberation of Svetlodarsk, the soldiers of the joint forces, specialists of the Armed Forces of the Russian Federation, the People's Militia of the DPR and the Donetsk RTPC stopped broadcasting the Ukrainian radio channel 'Army FM' and two analog TV channels.
"At the same time, the base stations of Ukrainian mobile operators in the area of hostilities were promptly disabled."
The DPR unit added: "Svetlodarsk was liberated by the joint grouping of troops of the Russian Federation, LPR and DPR. The defense line of the Armed Forces of Ukraine was broken in the vicinity of Svetlodarsk. The city was liberated from Ukrainian occupation. Fighting continues in the Novoluhanske area."
Russian troops invaded Ukraine on February 24 in what the Kremlin is still calling a "special military operation." May 26 marks the 92nd day of the campaign.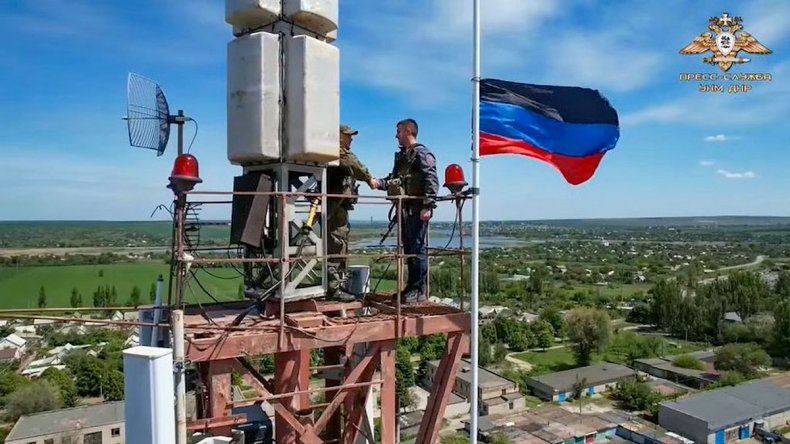 From February 24 to May 26, the total combat losses of Russian troops stand at around 29,600 personnel, according to the General Staff of the Armed Forces of Ukraine.
The Ukrainian military also claims that Russia has lost 1,315 tanks, 3,235 armored fighting vehicles, 617 artillery systems, 201 multiple launch rocket systems, 93 anti-aircraft systems, 206 warplanes, 170 helicopters, 2,225 motor vehicles and fuel tankers, 13 vessels, 502 unmanned aerial vehicles, 47 units of special equipment, and 114 cruise missiles.
In other developments, Ukrainian officials said Russian forces have attacked more than 40 towns in the eastern Donbas region.
They added that five civilians died, 12 were wounded and 47 civilian sites were destroyed or damaged in the latest attacks.
Russian President Vladimir Putin signed a decree Wednesday that makes it easier for Ukrainians in occupied areas to become citizens of Russia.
Ukraine has called Russia's offer to lift the blockade of its Black Sea ports in return for the lifting of some sanctions "blackmail."
The blockade has led to shortages in wheat and cooking oil across the world.
This story was provided to Newsweek by Zenger News.