A Ukrainian-born professional soccer player whose family immigrated to Canada when he was a young boy put his career on the field on hold to enlist in the Ukrainian military on Friday.
Svyatik Artemenko, 22, had been visiting his home country, which his family left for Winnipeg when he was two years old, for a tryout with F.C. Podylla, a professional team in Ukraine. He was given an offer to join the club, and he had even signed a contract the day before Russia began its attack on Ukraine.
Thousands of Ukrainians reportedly enlisted in the country's military in the hours after Russian President Vladimir Putin ordered the attack, which has now entered into its sixth day. In a Sunday statement, Ukrainian President Volodymyr Zelensky said that "[a]nyone who wants to join the defense of Ukraine, Europe and the world can come and fight side by side with the Ukrainians against the Russian war criminals."
By the time Zelensky's message went out, Artemenko was already enlisted.
"I came here for soccer but soccer's canceled due to the war, so I want to get back on that football pitch here and the only way to do it is to end the war," Artemenko said in a Saturday video interview with the CBC.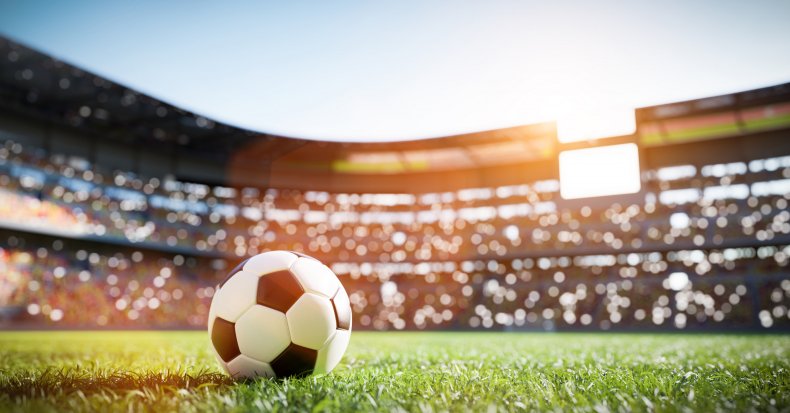 Before he signed with F.C. Podylla, Artemenko was coming off a championship run with Guelph United F.C. As a member of that men's semi-pro soccer club, he helped the team take the League1 Ontario title in November 2021. In college, the young goalkeeper was on a University of Guelph Gryphons soccer team that finished unbeaten in regular season play before taking the conference title.
Artemenko told the CBC that when he informed his family and friends of his decision, they were concerned. They asked if maybe he should return to Canada to avoid the conflict.
"That wasn't even a thought in my head to leave or to flee the country," Artemenko said to the Canadian news agency. "My initial thought always stayed with me to go enroll and go to war here."
Artemenko reported that he first tried to enlist on Friday, a day after the attacks began, even though he doesn't have a Ukrainian passport. On Saturday, he was approved for military service.
He signed up while in the city of Khmelnytskyi, but he was soon sent to Odesa, the city where he was born. Artemenko told the CBC there was much more fighting in Odesa.
"It's something you have to just, get used to and just adapt to it," he said.
His former team, Guelph United F.C., tweeted out their support of Artemenko on Monday. In a post, the team wrote: "WE STAND WITH OUR NUMBER 1. Guelph United players and staff send love and support to one of the amazing members of the Guelph United family, Svyatik Artemenko as well as the people of Ukraine."
Follow our live blog for updates on the Russia-Ukraine conflict.