Activists Deface Statues that Jackie Chan Gifted to Taiwan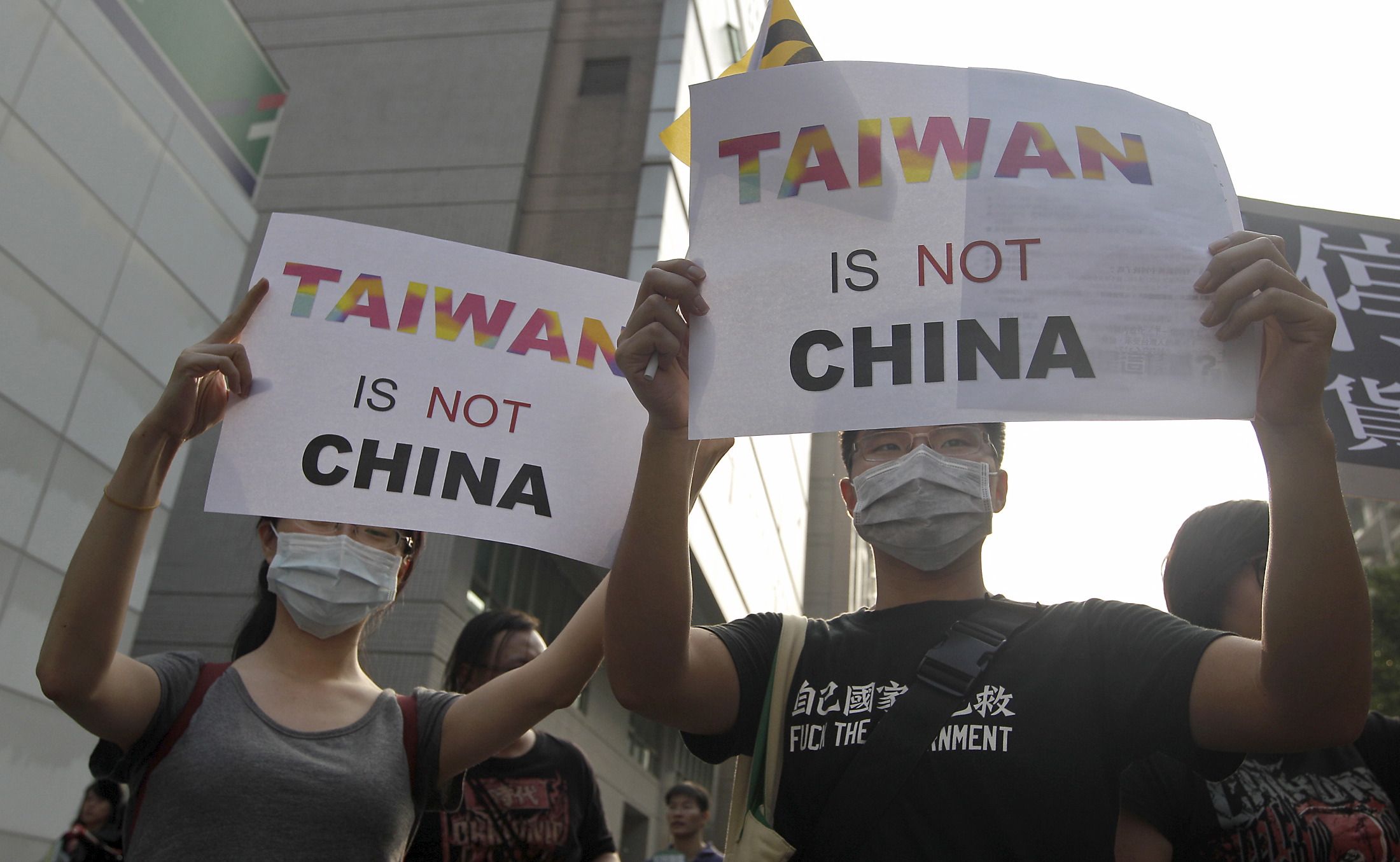 Two statues donated by Hong Kong-born actor Jackie Chan to a museum in Taiwan were vandalized with anti-China slogans on Wednesday night, reflecting the growing chasm between the two countries, the Guardian reports.
Chan, famous for his starring roles in Rush Hour and Shanghai Noon , is close to China's Communist party and has been criticized for defending government censorship while calling Taiwanese democracy "the biggest joke in the world." His gifts to the National Palace Museum's branch in the southern city of Chiayi are replicas of Imperial Chinese relics, one representing a bronze dragon and the other a horse head. The originals for both were made under the Qing Dynasty, the state that preceded both Taiwan and China's current governments.
Taiwan's ties with Beijing are complex, dating back at least as far as the Chinese Civil War, which was decisively won by the Communists in 1949. While the Communist People's Republic of China was set up to occupy the majority of the territory the Chinese state held previously, the ousted nationalist forces retreated to Taiwan, where they became self-ruling and now see themselves as successors to the toppled non-Communist Republic of China.
While Beijing views Taiwan as Chinese territory awaiting reunification, elections in Taiwan in January will likely be won by the Democratic Progressive Party, which favors greater independence from the People's Republic of China.
The statues Chan donated to the museum were installed in the gardens. According to reports, unidentified attackers threw red paint on both on Wednesday and wrote out the phrase "cultural united front" on the bases of the relics.
The slogan is used in Taiwan to refer to China's attempts to use cultural leverage to restore Beijing's control over the island.
The museum condemned the attacks in a statement, according to the Guardian.
"A large part of the National Palace Museum's collection originates from the Qing imperial collection, that is Chinese cultural pieces," the statement reads.
"If exhibiting relics related to Chinese culture is considered a 'united front,' how can the [museum] continue to operate?"
Police are investigating the attack, suspecting the mystery attackers to be a man and a woman, said AFP.