Pro-Trump GOP Candidate Apologizes For Using Outdated Photo Of English Village To Scare Americans Into Voting Republican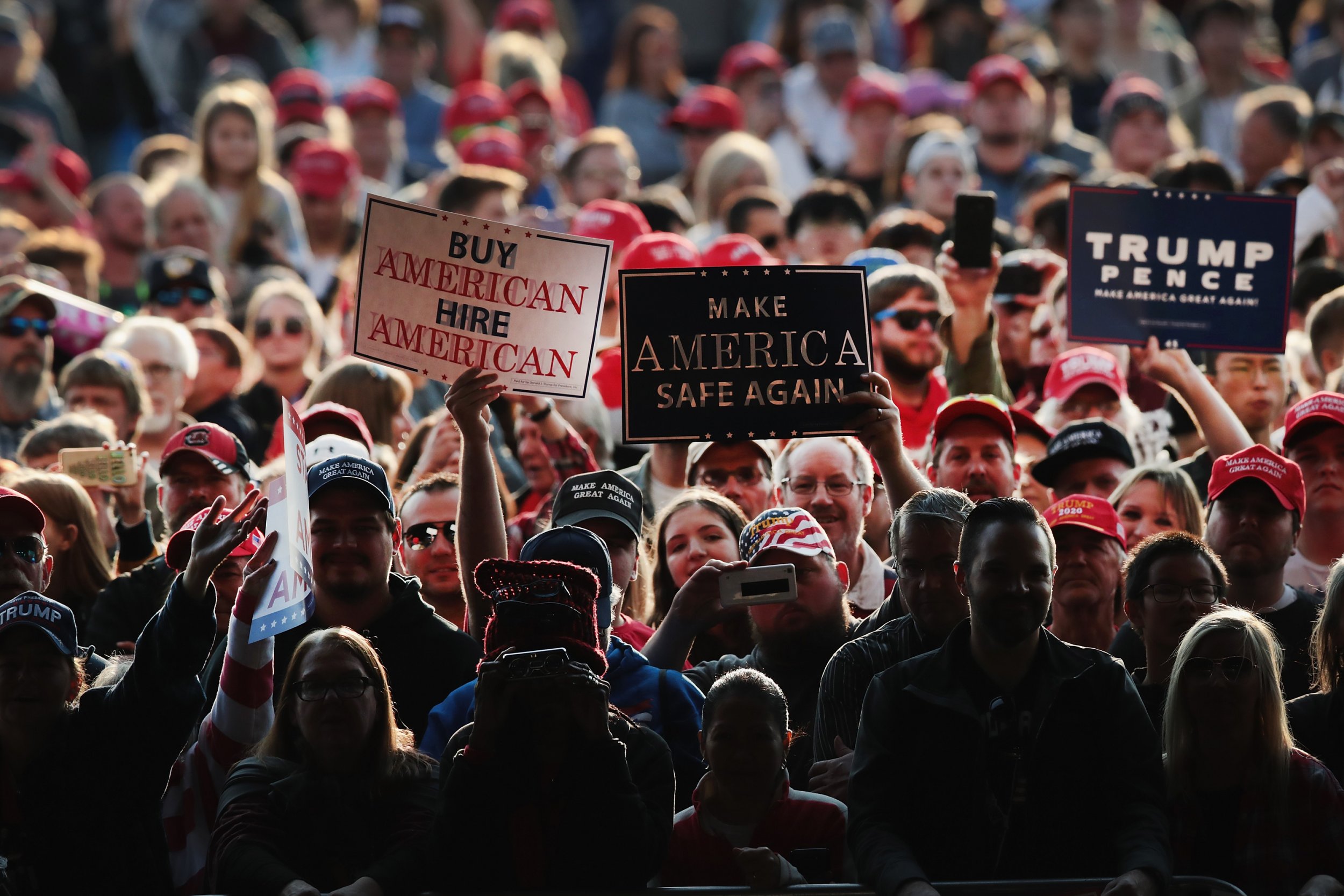 The campaign team of Illinois Republican Congress candidate Nick Stella, who is running against Democratic district incumbent Bill Foster, has been forced to apologize after using an outdated photo of a seaside village in Britain in an apparent bid to scare Americans into voting Republican.
Featuring dilapidated homes and worn roads, the outdated image of Jaywick Sands, a small village in Essex had reportedly been posted to Stella's campaign Facebook page with the caption: "Only you can stop this from becoming reality!"
Stella's campaign page no longer appears to be active on Facebook, but the image posted to the page has been widely shared across social media.
In addition to the apparent warning to voters, the image also features a billboard with the words "congratulations Madame Speaker Nancy Pelosi" photoshopped onto the sign.
"Help President Trump keep America on track and thriving. A vote for Foster is a vote for a Speaker Pelosi," another caption pasted over the image reads. "We can't go back to foreclosures, unemployment and economic recession."
On Wednesday, Stella campaign spokesperson Raquel Mitchell said in a statement that the campaign team's "intent was never to smear the town in the photo, now known to us as Jaywick Sands in Essex."
"We never used the name," Mitchell told The Guardian. "For us, it was an example of a town overburdened by poor governance, which is exactly what we in our district are seeking to prevent at every level."
In 2015, Jaywick Sands was noted as the most deprived neighborhood in Britain, according to a Government report on relative deprivation in small areas of Britain. However, Jaywick councillor Kevin Watson has said that the image Stella's campaign team used of the seaside village was an old and outdated one.
"All the roads down there have been tarmacked, there's now fantastic drainage, people are taking pride in their area," the councillor told the Press Association.
"Things are looking very good in Jaywick, probably the best since it was a holiday destination," he said, adding: "I'm sure there are quite a few places in America that are just as bad."