MAGA Mail Bomb Suspect Cesar Sayoc 'Threw Urine at Lesbian Couple'
The suspect accused on mailing bombs to critics of President Donald threw urine from his van at a lesbian couple earlier this year, according to a police report.
Indiana Parra said in a police report obtained the by the Associated Press Friday that she was riding a moped with her girlfriend, Rimbow Gomez, in March, when a van plastered in pro-Trump stickers pulled up alongside them.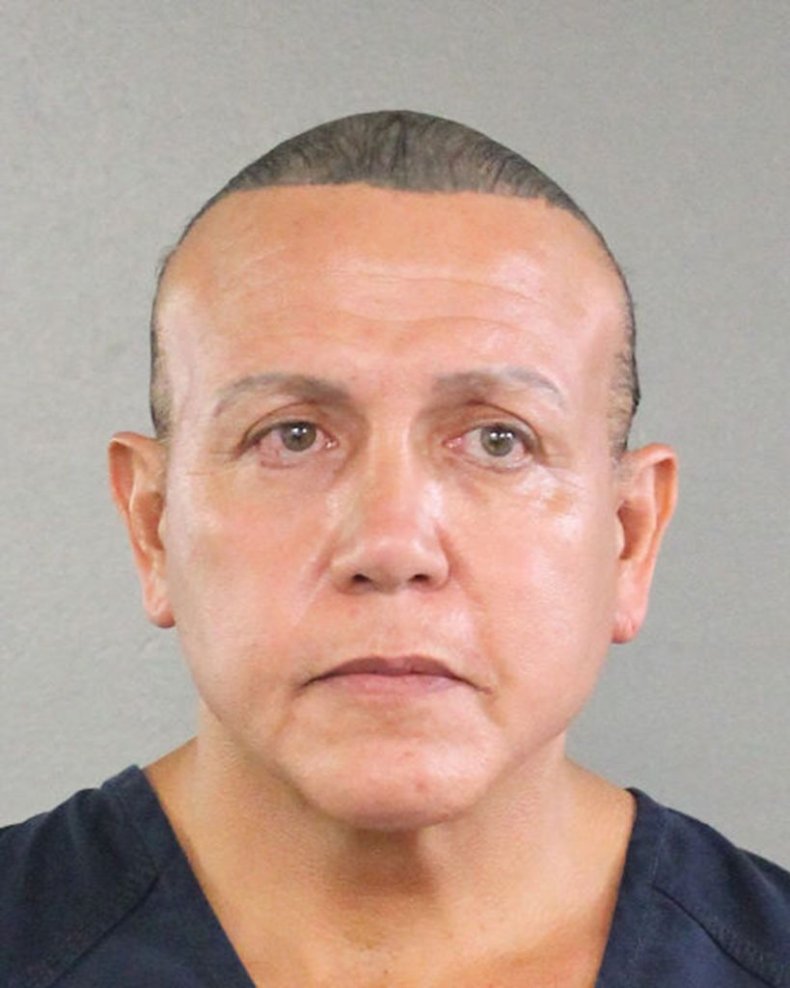 In the van was Sayoc, who Parra claimed yelled obscenities at them and threw two cups of urine at them.
The first missed, but the second hit Gomez, she said.
"He had this evil laugh that I will never forget," Gomez told the Miami Herald in an interview. It was the kind of laugh "that you only [hear] in like scary movies,"she told the outlet.
Parra told WSVN that what provoked Sayoc's attack was a display of affection between the couple.
"Me and my partner, we were on a moped at a red light, so she leans toward me she and gives me a kiss," said Parra.
The couple sped away on the moped but Sayoc set off in pursuit of them and tried to run them off the road, claimed the women in the police report.
The women reported the incident to Hollywood Police Department.
"A maniac Trump supporter threw piss on us," the women said in the police report obtained by the AP.
The women provided the license number of Sayoc's vehicle, provided a description of him, and clothing for DNA analysis.
According to the report, Sayoc was not charged in relation to the alleged offence.
Months later, Sayoc was arrested and charged with sending 16 improvised explosive devices, mostly to high-profile critics of President Donald Trump.
None of the intended recipients of the devices—including former CIA director John Brennan and Democratic presidential candidate Hillary Clinton—were injured.
The women told WSVN they were shocked to see Sayoc identified as the man believed to be behind the mail bombs. They said they had decided not to press charges against him, and are at peace with the decision because he is now behind bars.
Sayoc denies the mail bombing charges.
MAGA Mail Bomb Suspect Cesar Sayoc 'Threw Urine at Lesbian Couple' | U.S.