Pro-Trump Pastor Says 'Thou Shall Not Have Sex With a Porn Star' is 'Totally Irrelevant' For the President
A Conservative pro-Trump pastor defended the president's alleged affair with porn star Stormy Daniels, claiming his personal life is "totally irrelevant" as evangelicals support him for his "policies."
"Evangelicals still believe in the commandment: Thou shalt not have sex with a porn star. However, whether this president violated that commandment or not is totally irrelevant to our support of him," Robert Jeffress, an evangelical adviser to Trump and pastor of the First Baptist Church in Dallas, Texas, said on Fox News Thursday.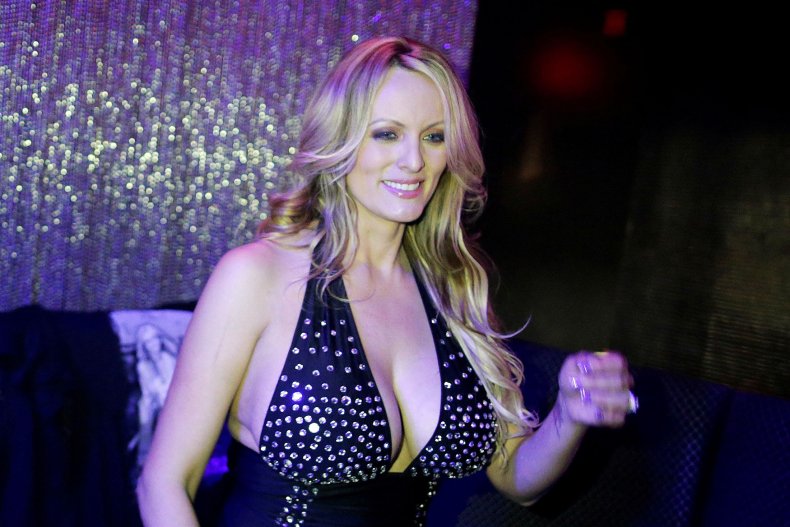 Jeffress then went on to say that "evangelicals knew they weren't voting for an altar boy" but that they support Trump for his "policies and strong leadership" and will continue to as long as he delivers on those policies.
He added: "Evangelicals understand the concept of sin and forgiveness. Look, we are all sinners, we all need forgiveness, that forgiveness is available through Christ for anyone that asks. Whether the president needs that forgiveness for this particular allegation, and whether he asked for it is between him, his family, and his God."
On Wednesday morning, Michael Avenatti, Stormy Daniel's attorney, confirmed that his client had a sexual relationship with Trump on NBC's Today show. He also said Daniels is now willing to reveal the almost year-long affair that began in July 2006.
The Wall Street Journal first broke the alleged affair between Trump and Daniels in January. The report detailed a $130,000 non-disclosure agreement that was arranged through Trump's lawyer Michael Cohen, to keep their relationship under wraps.
One month later, Cohen bizarrely claimed he gave Daniels the money out of his own pocket. "Neither the Trump Organization nor the Trump campaign was a party to the transaction with [Daniels], and neither reimbursed me for the payment, either directly or indirectly," Cohen said in a statement.
Throughout the past few months, Daniels and Trump both denied the alleged affair, a move that made sense considering the legal agreement to remain silent. Since then the porn star has gone on tour promoting her "Make America Horny Again" tour and made several statements hinting at an affair.
More details of the alleged affair have since been trickling out over the past few months. A 2011 In Touch interview with Daniels that surfaced in January after going unpublished for years, revealed she had met Trump at a celebrity golf tournament in Lake Tahoe, Nevada, in July 2006. Shortly after, they had sex in his hotel room. The interview with In Touch was given by Daniels before she reportedly signed the non-disclosure agreement.