Pro-Trump Singer Accuses Lewandowski Of Sexual Misconduct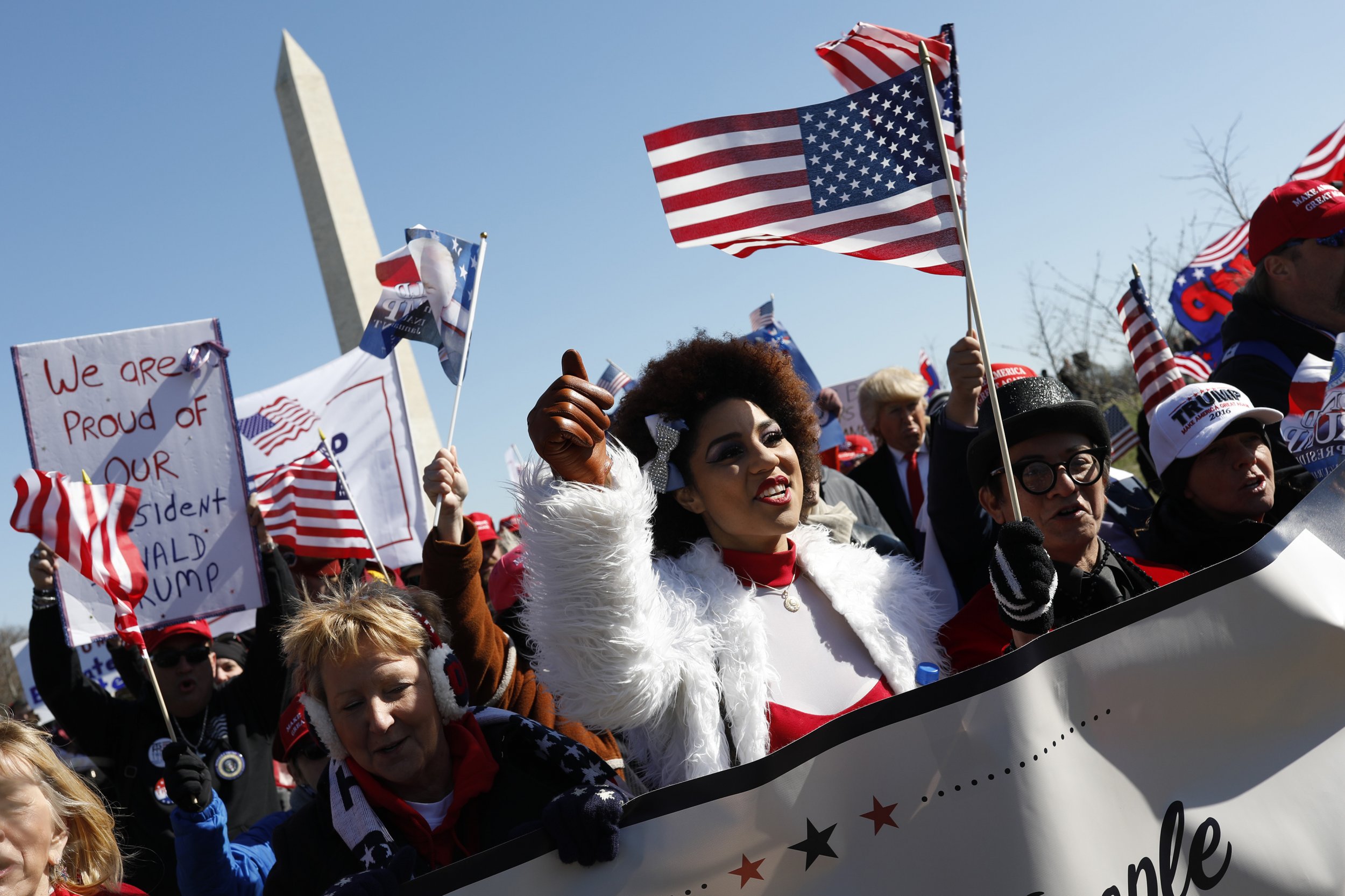 Singer Joy Villa—who gained widespread attention for her pro-Trump dress at the Grammy's—has accused Cory Lewandowski, President Trump's former campaign manager, of sexual misconduct.
The 31-year-old singer alleges that Lewandowski slapped her on the butt in November during a holiday party at the Trump International Hotel in Washington, D.C., Politico reports. Villa was reportedly introduced to Lewandowksi for the first time, by a friend at the invite-only party. Moments later, she claims that he inappropriately touched her.
"I'm wearing this silver suit and stretchy pants, and after the photo, he smacks my ass really hard," Villa told Politico. "It was completely demeaning and shocking."
Villa then warned him that she could take legal action.
"I said, 'Watch it.' Half-joking, I said, 'I can report you for sexual harassment.'"
Lewandowksi went on to slap her butt again, and according to Villa, said: "Go ahead, I work in the private sector."
The former campaign manager—who still remains in contact with the President and recently attended a political strategy meeting at the White House—was previously charged with simple battery after conservative journalist Michelle Fields accused him of grabbing her following a news conference in March 2016. Shortly after the news broke, Trump's campaign released a statement defending his innocence.
"Mr. Lewandowski is absolutely innocent of this charge. He will enter a plea of not guilty and looks forward to his day in court," the statement read. "He is completely confident that he will be exonerated."
Moments later, President Donald Trump also spoke out about the incident, tweeting: "Wow, Corey Lewandowski, my campaign manager and a very decent man, was just charged with assaulting a reporter. Look at tapes-nothing there!"
Despite a video released by the police showing Lewandowski grabbing Fields, he claims the incident never happened. He tweeted: "@MichelleFields you are totally delusional. I never touched you. As a matter of fact, I have never even met you."
The charges were later dropped.
Fields, a former Breitbart reporter, took to Twitter to comment on Joy Villa's allegations against Lewandowski. "I'm sure she's just delusional & he didn't touch her. Probably doesn't even know her," Fields tweeted, linking to the Politico article on the incident.
Pro-Trump Singer Accuses Lewandowski Of Sexual Misconduct | U.S.