Pro-Trump T-shirts Too Expensive to Make in U.S., So We Get Them Made in Haiti, Bikers for Trump Founder Says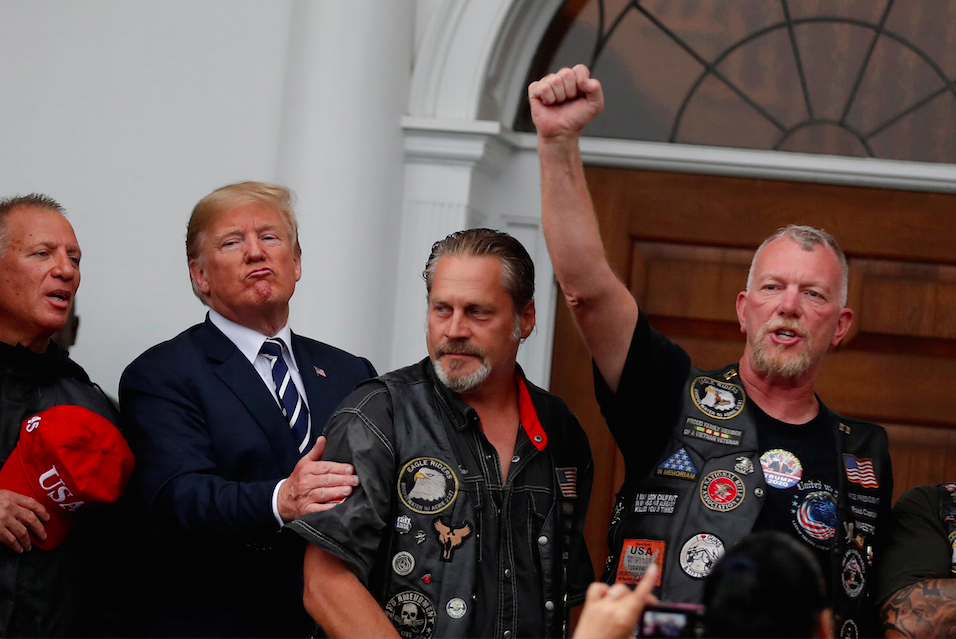 It is too expensive to manufacture pro-Trump T-shirts in the U.S., according to the founder of Bikers for Trump—who says he manufactures his Trump supporting garments in Haiti to save money.
Speaking in an interview with The New York Times, Chris Cox said manufacturers in America "get you" and "gouge you" over the prices of making clothes—prompting him to take his business overseas.
"If I get a T-shirt made in the USA, it's going to cost about $8 more," Cox said in the Times interview.
"I looked far and wide to try to get a shirt made in America, it's just they get you, they gouge you," he added, his comments coming despite his—and many bikers'—opposition to motorcycle manufacturer Harley Davidson's announcement that it would be making some of its motorcycles for the foreign market overseas.
The proposal by the company followed the introduction of retaliatory tariffs by the European Union that Harley Davidson said would make the cost of its production increase by $2,200 per motorcycle, The Hill reported.
It was a suggestion that the president immediately hit out at, sending a series of tweets on the topic and mobilizing support from one of his support groups—Bikers for Trump, CNBC reported.
"Now that Harley-Davidson is moving part of its operation out of the U.S., my Administration is working with other Motor Cycle companies who want to move into the U.S. Harley customers are not happy with their move—sales are down 7% in 2017. The U.S. is where the Action is!," the president tweeted back in June.
"Harley-Davidson should stay 100% in America, with the people that got you your success. I've done so much for you, and then this. Other companies are coming back where they belong! We won't forget, and neither will your customers or your now very HAPPY competitors!" he added.
And following the announcement, some bikers, particularly those who backed Trump, said they were unhappy with the company's decision and vowed to stop riding Harley Davidson bikes—suggesting the president was simply trying to help the U.S. by protecting jobs.