Pro-Trump Troll Shoots Up David Hogg Effigy With Assault Rifle, Gets Banned From Twitter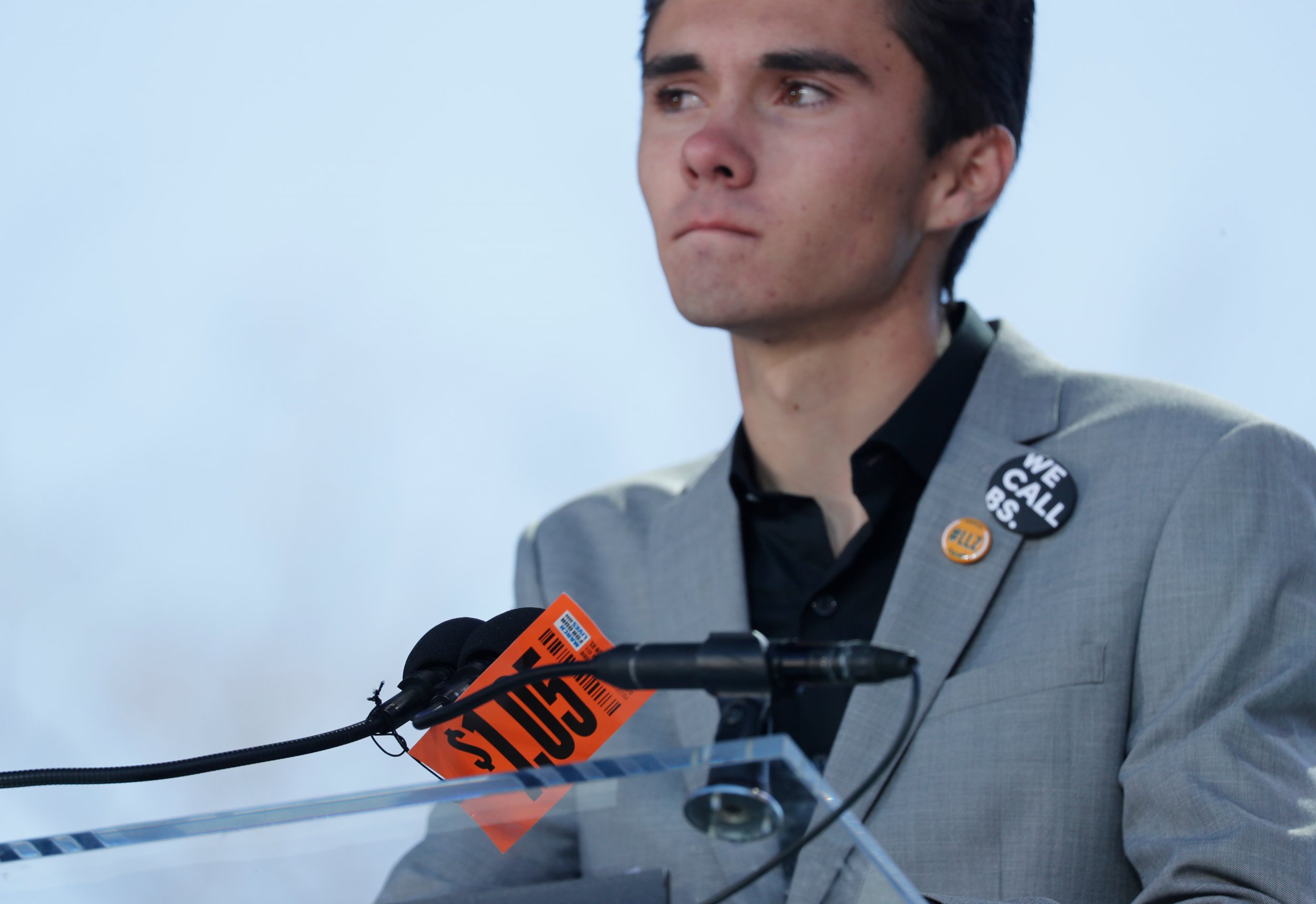 A pro-Donald Trump troll has been suspended from Twitter after posting a video of himself shooting up a photo of Parkland shooting survivor David Hogg.
The brief video opens on what appears to be a shooting range. Frank Espinoza, clad in all black, including a black "Make America Great Again" hat, talks to the camera as he places a black mask over his mouth.
"I got a message for David Hogg, the bitch at CNN," he says. "You want to push society to a civil war? You want to make us all fight? You want to see what a civil war looks like? I'm going to show you what a civil war looks like, David."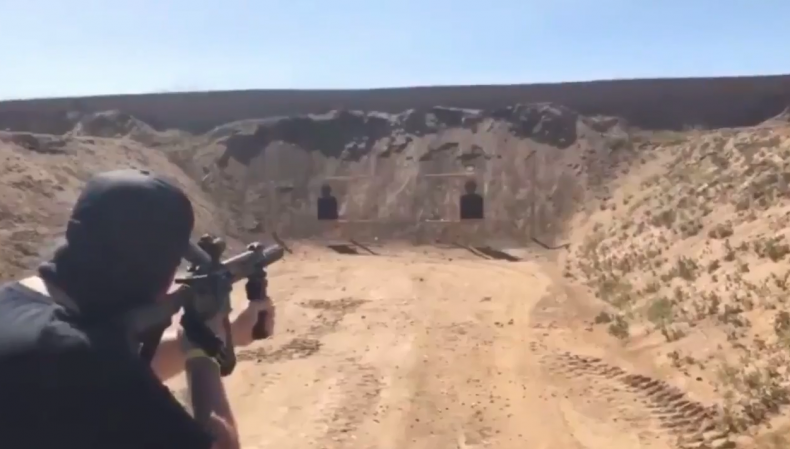 He snaps off 10 shots from what appears to be an assault rifle at a target. The camera pulls back to reveal an oversized image of David Hogg, the Parkland, Florida school shooting survivor and gun control advocate who celebrated his 18th birthday on Thursday.
Related: Threat of Far-Right Terrorism Is Being Ignored by the Media, Analysts Suggest
Espinoza, a far-right, California-based YouTube performer who was banned from that platform but has since adopted another account, had his handle suspended from Twitter on Thursday in the wake of the stunt. Espinoza goes by the name LA Werewolf, and has made efforts to build a career for himself in the self-made punditry business of the alt-right movement.
He raises a little less than $300 per month for his videos on the crowdfunding platform Patreon, and about $37 dollars per month on the platform Makersupport. Aside from posting the video that appeared to threaten a mass shooting survivor, he has posted recent videos calling the chemical gas attacks in Syria a false flag, and mocking a feminist children's book using anti-Semitic grounds.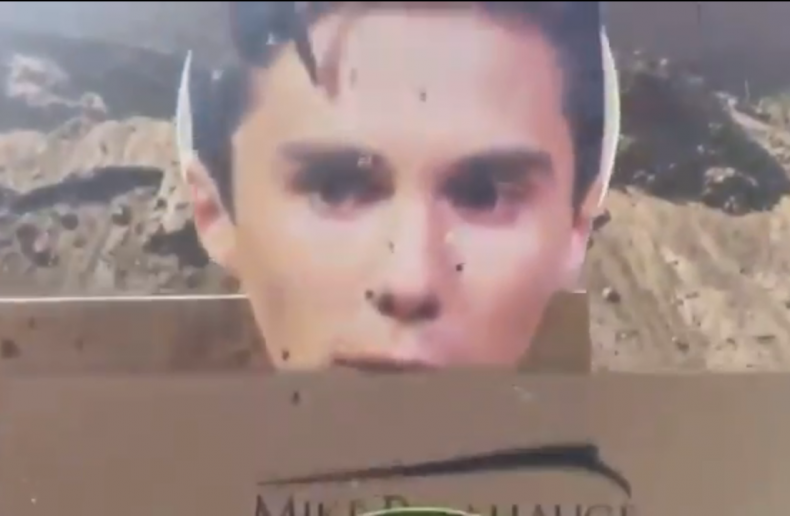 Espinoza spoke to Newsweek about the stunt, and said that he was making a statement about "small content creators" like himself being banned from YouTube. He claimed that people on the right were being intimidated against talking about Hogg. He referenced Nasim Aghdam, the woman who shot three people at YouTube's headquarters in Northern California last week before committing suicide as evidence of the seriousness of internet censorship.
"I'm a performance artist," Espinoza said of the stunt. "I wanted to see the trajectory of where this [Internet censorship] was going."
Asked if the video could be used to inspire violence against Hogg or someone like him, Espinoza said "it's possible," but claimed that his background of being a mass shooting survivor was "irrelevant."
"He's exploiting his platform," he claimed about Hogg.
California-based activists forwarded Newsweek videos of Espinoza appearing at right-wing demonstrations at Chicano Park in San Diego, California, which has become a flash point for conflict in the Trump era due to its importance to the city's Latin population. Espinoza himself is based out of the Los Angeles metropolitan area.
Hogg, along with Stoneman Douglas high School classmate Emma González, has been targeted with vitriol on the far-right soon after news broke that 17 people had been murdered there, largely for the degree to which they have been outspoken about reforming America's gun laws. He used his birthday as an occasion to urge people to vote.
"Now that I'm 18 I can vote will you?" he wrote on Twitter.