The Problem with Climate Change? Communication | Opinion
The United States does not have an action problem on climate change. We have a communication problem.
Americans want climate action, and they know we need it now; they just don't believe their neighbors do.
A 2019 Yale University poll stated, "Americans on average estimate that only 54% of other Americans think global warming is happening, when in fact, 69% of Americans do." To put it simply, a significant majority of Americans believe in the science, but we don't believe in each other to do anything about it. We are told over and over again that the clock is ticking on action, but no one is bringing everyday Americans into the solution. Our country is supposed to be "for the people, by the people," so why aren't we talking to them? If climate change poses an existential threat, then we need to deploy all the resources at our disposal—including the informed opinions of the American public.
As world leaders gather in Glasgow for the 2021 United Nations Climate Change Conference (COP26) in the wake of the U.N. IPCC's most urgent climate report on record, Helena and our partners at Stanford University convened the largest deliberative poll in history. "America in One Room: Climate and Energy" brought together 962 everyday Americans over the course of two weeks to discuss where Americans really stand on climate policy. Rigorously vetted by the National Opinion Research Center (NORC) at the University of Chicago, the sample was selected to represent an accurate microcosm of the American voting electorate.
Stanford developed an AI-driven platform to facilitate conversation and create an environment for respectful dialogue between voters, without pundits and politicians telling them what to think. Participants received briefing materials, written by experts from across the political spectrum, to prepare them for each group's 12 hours of deliberation. The deliberations proved Americans, when taken out of their echo chambers, can not only understand these complex issues but actively want to be part of the solution.
Over the course of six days, Americans debated subjects including carbon pricing, utility standards, new generation nuclear energy and vulnerabilities in the U.S. electrical grid. They discussed how these policy decisions would impact ordinary citizens and assessed America's responsibility to the global community. They focused on the issues, but also shared personal stories of left-behind legacy industry towns and havoc wreaked by natural disasters. The results provide a roadmap for future U.S. action on climate change. Just a few highlights begin to present a picture of what a comprehensive transition to net zero could look like.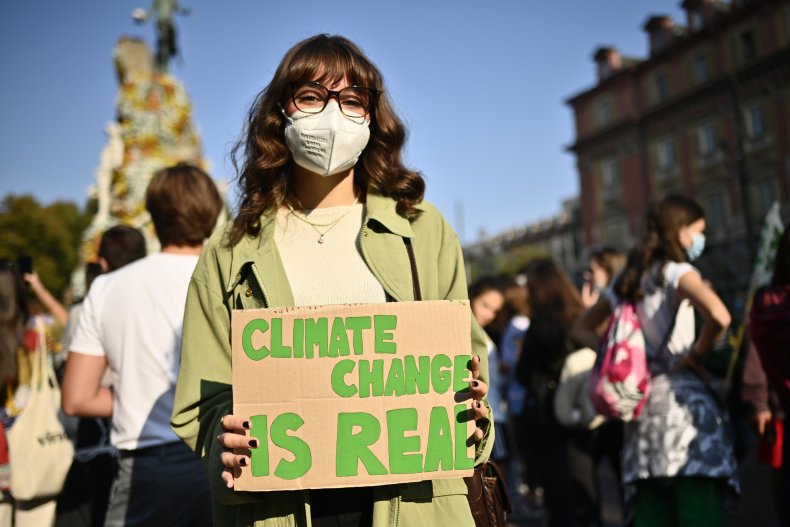 Congress should develop a long-term budget that shows how much the transition will cost, how the funding will be provided and who will pay (70 percent support among participants). The path forward should require that all states meet federally set goals but allow states flexibility on how to achieve them (78 percent agreement). Seventy-one percent of Americans think that the pathway to net zero should combine expansion of both renewables and new generation nuclear. Seventy-one percent also agree that coal should be eliminated completely by 2035. A majority of Americans believe that the U.S. should incentivize carbon capture and implement standards that limit the amount of greenhouse gases by utilities. They expressed strong support for a unified carbon pricing system, increased investment in hydrogen as an alternative source of energy and major investments in the electrical grid.
And Americans are aligned that an ambitious transition plan should not disproportionately affect those who can afford it least; 87 percent believe that this plan should ensure that energy is affordable for low-and-middle-income Americans. Participants further deliberated around methods to achieve this—74 percent agree, for example, that the U.S. should use revenue from carbon pricing to compensate low-and-middle-income earners. Finally, those polled were united in the importance of maintaining global competitiveness as we reduce carbon emissions: 84 percent agree that a transition plan should minimize impacts on the U.S. economy, in particular job impacts for American workers.
On a macro level, deliberative polling provides a powerful tool to combat the skepticism and polarization plaguing policy-making and creating obstacles to thoughtful civic engagement.
Against a backdrop of legislative gridlock, deep-seeded division and pervasive information insecurity, "America in One Room: Climate and Energy" is evidence that respectful dialogue between everyday citizens can lead to true impact. As the U.S. gears up to present itself on the world stage at COP26, there is a lesson in the learnings of "America in One Room": Progress is possible if we begin to listen to one another instead of assume. Perhaps this is what true democracy is, a forum of dialogue where every voice is heard, and maybe then we can finally enact the change our country, the global community and our climate so urgently need.
Henry Elkus is founder and CEO of Helena, a global problem solving organization. Its purpose is to identify potential solutions to critical global problems and directly implement them through individual projects. Helena's past and current work has addressed elements of climate change, governance reform, exponential technologies and existential risk mitigation.
The views expressed in this article are the writer's own.