How The #MeAt14 Hashtag Makes The Wrong Point About Child Rape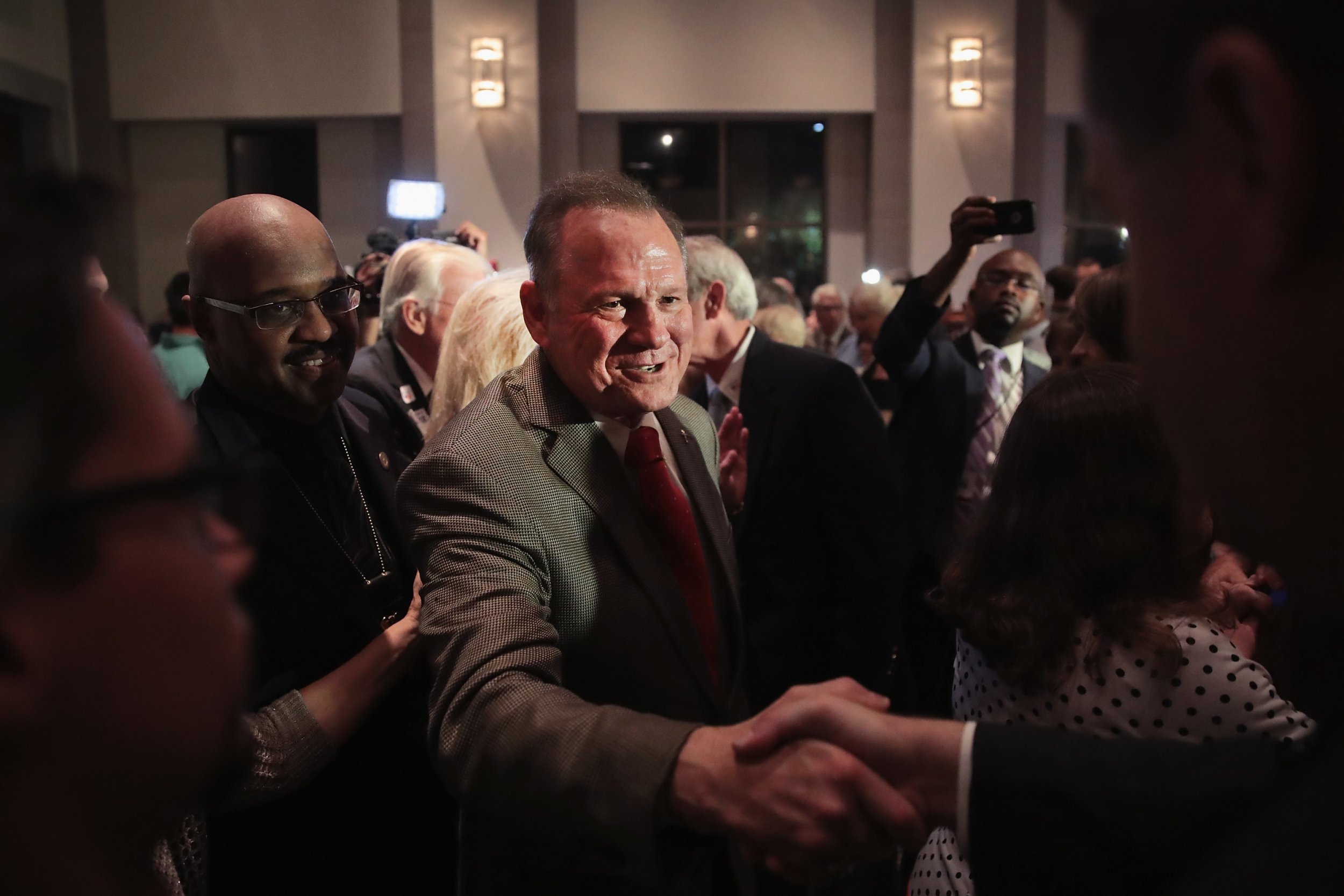 Women are tweeting gawky pictures of themselves at age 14 with the hashtag #MeAt14 to show their outrage that Alabama Senate candidate Roy Moore allegedly molested a girl that age.
But the latest viral hashtag campaign makes the wrong point: The issue isn't that many 14-year-old girls look too young to consent. The issue is that they are too young to consent.
The photos in the hashtag are a familiar catalog of teenage awkwardness: unkempt hair, pimply faces, braces and gangly limbs that often grew at a faster rate than the bodies to which they were attached. The women posting the photos said the point of them was to rebuke Moore and "raise awareness" about the age of consent, which ranges from 16 to 18 in the United States.
But tweeting out photos of 14-year-old girls doesn't accomplish either goal. Instead, the #MeAt14 hashtag suggests Moore's sexual assault would only be morally reprehensible because his alleged victim looked young. She looked 14. She looked like a child.
The implication embedded in #MeAt14 is dangerous for young girls who "look" like they're 17, 18, even 19 years old, girls whose bodies may have developed faster.
Every year, roughly 52,000 girls are victims of sexual abuse, according to the Rape, Abuse & Incest National Network. Would their appearance make it more understandable if a 32-year-old man sexually assaulted them? Are girls' bodies inherently violable if they don't "look" their age?
The answer given is often yes. The actual answer is no.
A study in June found that adults view black girls between the ages 5 and 14 as "less innocent" and "more adult-like" than their white counterparts. That baseline assumption leads adults to believe that black girls "seem older" than white girls their same age, that they "know more about adult topics" than white girls, and that they "know more about sex" than white girls.
Some suggested that such a bias was the reason the public paid attention to the white women who spoke out against Harvey Weinstein, but not so much to the young black women allegedly taken captive by R. Kelly, who infamously married a 15-year-old.
"Apparently, the victimization of young black girls is not newsworthy enough for the mass media or the court of public opinion to be engrossed or enraged at Weinstein levels," Ida Harris wrote for The Root earlier this month. "The predatory sexualization of young black girls is so ubiquitous, it is damn near an accepted social and cultural norm."
There are other problems with the viral hashtag. Many women thought it might be helpful to point out that at 14, they weren't "dating anyone, much less a 32-year-old." Lizz Winstead, the co-creator of The Daily Show, wrote in a tweet accompanying her photo: "I was not dating a 32-year-old man. Who were you at 14?"
What Winstead and others mean to say is that an adult is despicable for trying to seduce a 14-year-old. What comes across instead is a victim-blaming mess. These messages seem to say: I didn't let this happen to me at 14. How could anyone else?
Others criticized the hashtag for providing sexual predators with an endless scroll of young teenage girls to ogle. "I suspect that men who want to fuck 14-year-old girls aren't going to be dissuaded by everyone tweeting pics of 14-year-old girls," writer Brandy Jensen tweeted on Sunday.
The hashtag fails on all those counts, and detracts from the larger—and only—point there is to make about the allegations against Moore: Sexually assaulting a 14-year-old girl isn't wrong because she looks like a child. It's wrong because she is a child.