The Problem With Banning Plastic Straws | Opinion
In the past few months, we've seen the movement to reduce plastic waste take off in the form of plastic straw bans. Cities and companies are responding to public outcry and recognizing that eliminating plastic straws is easy, good for the planet, and good for their brands. Meanwhile, people with disabilities have pointed out that plastic straws serve an important purpose not yet matched by more eco-friendly products.
As a climate change and environment campaigner, I have to wonder: how can we capitalize on this momentum and keep this movement accessible to both people with disabilities and newbies to the environmental movement?
Critics of the plastic straw movement point out that straws are small, and reducing the use of a larger product would be much more impactful. While that's true, single-use plastic straws are relatable products we have all used, and forgoing them is an easy behavior change for many who are new to the movement. Environmentalists know that the plastic straw movement isn't actually about straws, but is rather a gateway to the larger effort to reduce unnecessary and harmful waste in our oceans.
Efforts to reduce plastic straw waste are so accessible to new activists that on Change.org we've seen dozens of petitions started on the topic, most of them by young people.
Almost 140,000 people have signed a petition started by Chelsea Chan, a high schooler who, after petitioning her county to adopt a "straw upon request" policy, started a campaign asking Subway to end their use of plastic straws.
And Sophia and Amanda, two 10-year-olds in Massachusetts, have collected over 160,000 signatures on their petition aimed at Dunkin Donuts. After joining their school's Earth Club, they started their petition after learning of the devastating impact plastic straws have on fish and other sea life.
"When plastic straws get into the ocean, the fish mistake it for food, eat it, and get sick or die," they write in their petition. "In fact, science shows that when you eat fish, you might as well be eating plastic!"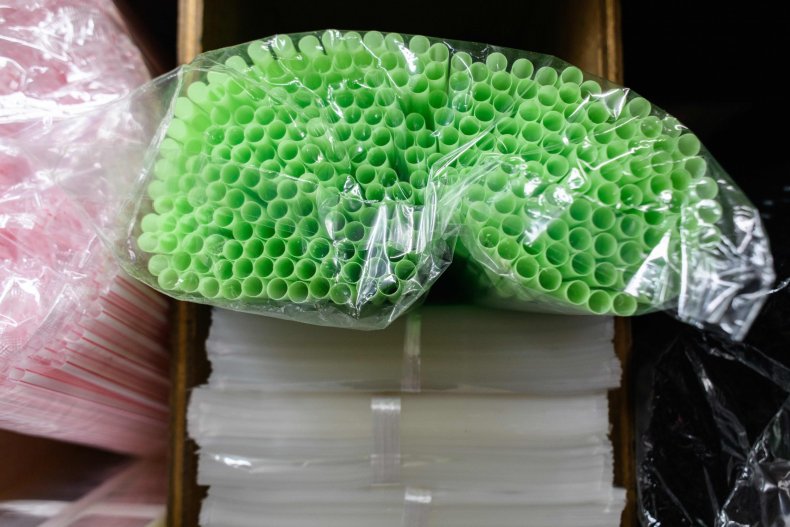 Efforts to reduce plastic straws have given the environmental movement the chance to communicate with new audiences and grow our work. But I don't believe that has to come at the expense of people with disabilities who require plastic straws in order to drink. In response to backlash from disability activists, several companies have adjusted their plastic straws bans to include biodegradable paper straws upon request. This is a good step, but companies should listen to the specific needs of the disability community, who have made it clear that only plastic straws will work—paper straws dissolve too quickly in liquid.
Making plastic straws available only upon request will make a massive dent in the amount of plastic waste restaurants across the country produce. It will also demonstrate to new activists and environmental consumers that their voices matter, and they have the power to push for even larger reductions in plastic waste.
This kind of accessibility is what the environmental movement is about at its core: fighting to protect a planet where all animals and humans—regardless of ability—can live healthy, happy lives.
Juliana Britto Schwartz is the Associate Director of Campaigns, North America, for Change.org.
The views expressed in this article are the author's own.​​