The Problem with Qatar's Foreign Policy—It Backed The Wrong Side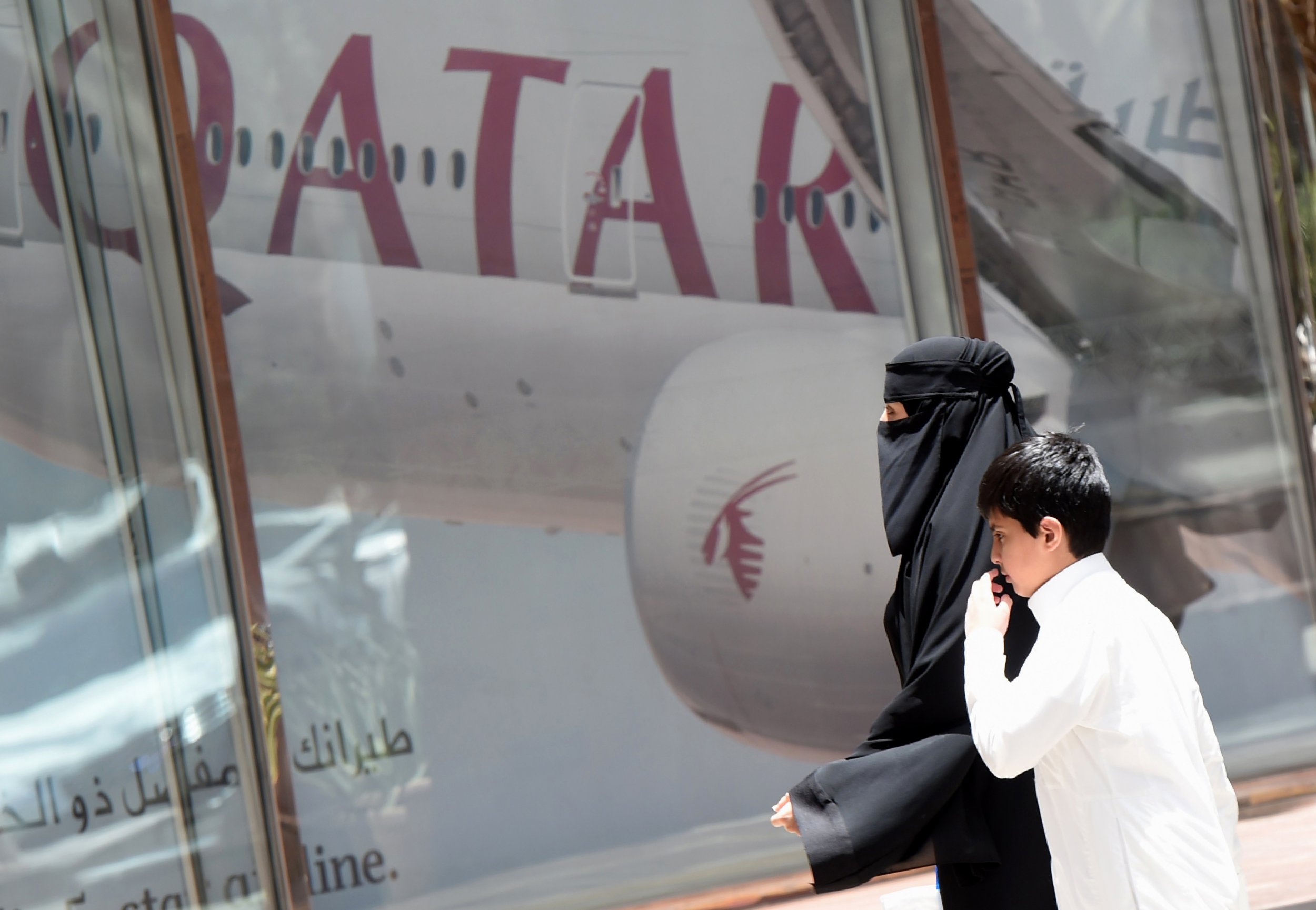 At its core, the dynamic behind the rift with Qatar is that while the small Gulf nation has the finances to engage in regional political escapades, it is geographically and demographically insulated from any domestic unrest or blowback. Qatar's diplomatic forays, therefore, are potentially high impact but extremely low risk—at least, until last week.
Qatar has the highest GDP per capita in the world, a population of 2.5 million—less than twelve per cent of which are Qatari citizens—and enormous financial capabilities. It has used its finances to acquire a mammoth portfolio of trophy real-estate assets across Europe, and in the UK alone has pumped more than $38 billion into the real-estate market.
It imports almost everything. Foreign labor comes primarily from India, Pakistan, Bangladesh, Nepal, Indonesia and the Philippines. Qatar's top universities are franchises of leading American universities, such as Georgetown and Carnegie Mellon.
It even imports its sports teams and Olympians, with skilled athletes given Qatari citizenship on the spot to improve the country's prospects in prestigious competitions.
World-famous luxury department store, Harrods, 17 percent of Volkswagen shares and London's gleaming Shard, Europe's tallest building, sit on Qatar's trophy shelf. For a country with only 313,000 citizens, Qatar has succeeded in projecting its wealth and power on a global scale, and it has aimed to play a political role in the region to match.
That goal has not come without a cost.
In early June, Saudi Arabia, the United Arab Emirates, and others suddenly cut ties with Qatar over Qatari foreign policy, which they described as hostile and divisive. Saudi Arabia justified the move as necessary for the stability of the region. What Saudi and its allies are trying to do is increase the costs on Qatar for its actions, hoping that it will realign its policy with those of the GCC.
The conflict between Qatar and its neighbors dates back to the Qatari desire for political relevance in the late 90s and early 2000s. It engaged with Israel, Hezbollah, and Iran, when its neighbors could not, and carved out a niche for itself as an arbiter and link between international powers and pariah groups that no one else wanted or had the capacity to deal with.
Even the United States saw value in this role, asking the Qataris to liaise with the Taliban during the U.S. invasion of Afghanistan.
Following the so-called Arab Spring, Qatar doubled down on its support of the Muslim Brotherhood, betting that the transnational Islamist group would emerge victorious in the aftermath of the uprisings. In so doing, it also bet against traditional Arab centers of power such as Saudi Arabia and emerging regional heavyweights such as the UAE, countries that viewed the rise of the Muslim Brotherhood as a potential domestic threat to their rule.
Alleged intelligence recordings of conversations between the late Libyan dictator, Muammar Gaddafi's and Qatar's Emir, Sheikh Hamad bin Khalifa al Thani and his Prime Minister Hamad bin Jassim, reveal what could be another facet of Qatari foreign policy. While the recordings have not been independently verified, in them, the Emir is purported to have said he seeks to "break Saudi Arabia's monopoly in the region." He also predicts the downfall of the Saudi royal family within 12 years.
In another alleged recording, his prime minister argued to a receptive Gaddafi that the Najd, the traditional power base of the Saudi Royal family and home to what he dubbed "Wahhabi extremists," only had 400,000 barrels of oil, while the eastern province and the Hijaz contained the lion's share of the kingdom's oil wealth. He defended Qatar's relations with Israel as necessary to counter U.S. pressure on Qatar which he believed were the result of Saudi Arabian lobbying in Washington.
There are several reasons why Qatar's current foreign policy has been viable — whether it involves flirting with establishing relations with Israel so publicly or viewing the Brotherhood as an ally rather than a threat.
The presence of 10,000 U.S. troops at the U.S. Central Command's Al Udeid base protects Qatar from outside threats. Its citizen population of just over 300,000 does not constitute enough critical mass for groups such as the Muslim Brotherhood or other Islamist organizations to set up shop and build a local opposition movement—in any case, such groups flourish by organizing opposition among economically disenfranchised populations. The Qatari state provides free healthcare, education, housing, electricity, water, lands, and access to home construction loans to its citizens, among a wide array of other benefits.
Qatar also reportedly planned to deliver clandestine payments of up to $1 billion in ransom to Al-Qaeda and Iranian-backed militias in Syria for the release of Qatari hostages. Iraqi Prime Minister, Haider al-Abadi, however, said the sum—which he set at $500 million—was being held by the Iraqi government. Any such payment would have given enormous financial resources to the very groups the Saudis and their allies fighting.
From a Saudi perspective, this undermines the kingdom's regional counterterrorism efforts. The Saudis had not been informed of the Qatari move which they believe would have encouraged Iran-backed militias and other groups active in the region to take hostages for ransom and political leverage. Qatar also played a role in the release of U.S. journalist Peter Theo Curtis by Al-Qaeda's Syria affiliate at the time, Jabhat al-Nusra.
In the days following Saudi Arabia, the UAE, Bahrain, and Egypt severing ties with Qatar, the governments of Yemen, the Maldives, Mauritius, Mauritania, and Haftar-controlled eastern Libya, also cut diplomatic ties with Qatar. Jordan downgraded its diplomatic representation in Doha. Led by Saudi Arabia, these countries sent a message to Qatar that its regional adventurism carries risks of blowback closer to home than Doha calculated in the past.
But Qatar is not without its allies, and has been doing what it can to mitigate this increased pressure. Part of how it is doing this is by turning to Iran and Turkey for trade and supplies, the former which is clearly worrisome to the GCC as well as the West writ large. The question now is, how far is Saudi Arabia willing to go to bring Qatar back in line, and how far is Qatar willing to go to demonstrate to its neighbors that it is not a threat?
Mohammed Alyahya is a Saudi Arabian political analyst and non-resident fellow at the U.S.-based Atlantic Council's Rafik Hariri Center for the Middle East.