Processions and Crucifixions: Holy Week Around the World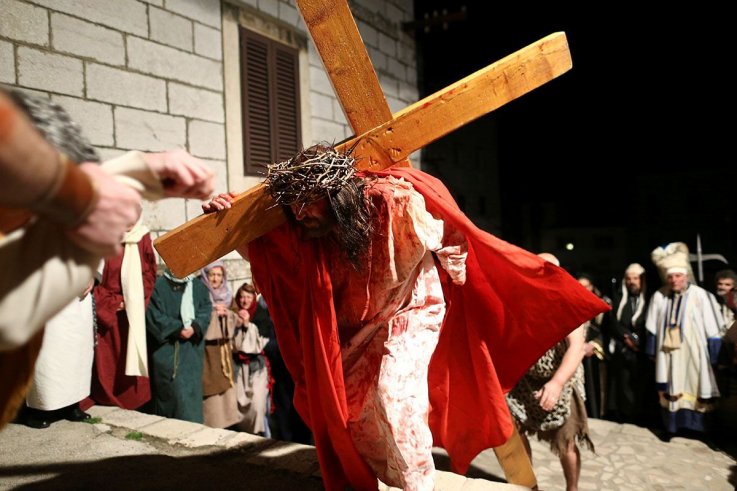 The week before Easter is known as Holy Week, and is celebrated by Christians around the world to commemorate the death and resurrection of Jesus Christ. In many Catholic countries, Holy Week is the most important time of the year, even more than Christmas. In some parts of the world, Catholics stage Passion plays, re-enacting bible stories and telling of Christ's last few hours on Earth before his crucifixion.
Some devotees in the Philippines go a bit further, taking on element of Christ's suffering. Penitents carry heavy crosses and bare their backs for flagellation—getting beaten until they bleed by men portraying Roman soldiers. On Good Friday, some actually get crucified using real nails in an attempt to get closer to God by experiencing some of Christ's suffering.
In cities across Spain there are hundreds of processions featuring hooded figures during Holy Week. Each city has several religious brotherhoods, often dating back to the Middle Ages. The colors of the hooded robes, known as capirotes, signify membership of different brotherhoods.
Holy Week begins on Palm Sunday and ends on Easter Sunday.