'Prodigal Son' Canceled: Why the Show is Ending After 2 Seasons
Prodigal Son is the latest show to be canceled by Fox, with the Season 2 finale on May 18 now set to be the series finale of the Tom Payne, Michael Sheen and Catherine Zeta Jones-starring show. Payne was among the cast members to react to the cancelation news on Twitter, writing that it had been "a joy and a privilege" to play NYPD profiler Malcolm Bright.
Why has Prodigal Son been canceled?
Low ratings were the reason that Fox canceled the drama. Per ratings aggregator TV Series Finale, the show averaged 2.1 million total viewers per episode, and had a 0.41 rating among the 18 to 49 demographic (meaning that 0.41 percent of TV viewers in that age range watched the show) key to TV advertisers.
This is a significant drop off from the first season, which managed average total viewers of 3.4 million and a 0.75 rating. That is a 38 percent and 45 percent decrease respectively.
These low ratings come after the show tried to improve its viewership by signing up an Oscar winner to its cast. In Season 2, Catherine Zeta-Jones joined as the MD of the psychiatric institute where Malcolm's serial killer father (Michael Sheen) is housed.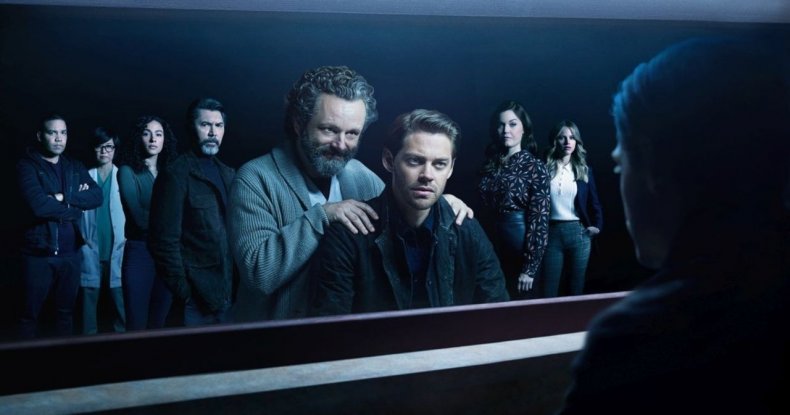 Of the seven scripted dramas that Fox aired in the 2020 to 2021 TV season (911, 911: Lone Star, The Resident, Prodigal Son, LA's Finest, Filthy Rich and Next), Prodigal Son was the fourth most-watched, though significantly behind The Resident (which averaged 3.6 million viewers), Lone Star (5.6 million) and 911 (6.6 million). All three dramas that had lower viewers are also ending this year.
As has become usual after a show gets canceled, fans have created a petition to get Prodigal Son a renewal. At time of writing, the Change.org petition has been signed by 4,300 people. On the petition page, the person who started it also suggested fans send Twizzlers and bird seed to Fox in order to save the show. This imitates a strategy that helped Friday Night Lights get renewed by NBC after fans sent lightbulbs to the network.
There is also some hope among fans that the show will follow Lucifer and get picked up by Netflix after being canceled by Fox. Though possible, Lucifer had significantly higher viewing figures when it was canceled (3.3 million).
Jessica actor Bellamy Young was among the Prodigal Son actors who tweeted after the cancellation. She wrote: "Just wanted to pop on & say THANK YOU, wonderful #Prodigies, for sharing this adventure with us. I am, as you can imagine, heartbroken that we can't keep telling this story. We're gonna go out in STYLE tho- these last 2 eps are [fire emoji]. Love each of you. So much."
As Young mentioned, this cancelation means that only two episodes of Prodigal Son are left to air – one on Tuesday, May 11, and another on May 18. Both will air at 9 p.m. ET / 8 p.m. ET on Fox.