Producers Confirm 'Baywatch' Being Revived as Documentary Feature Film
Baywatch is back... again.
While it's been a TV show twice and a movie, Baywatch is about to hit screens in a new form—a documentary. The Hollywood Reporter said on Friday that filmmakers Matthew Felker and Brian Corso have recruited some of the syndicated show's top-billed cast members, including David Hasselhoff, Nicole Eggert, David Chokachi, Alexandra Paul, Erika Eleniak, Gena Lee Nolin, Jason Simmons and Jeremy Jackson. They're also working on bringing aboard Pamela Anderson and Carmen Electra.
Filming may start as soon as August or September.
The original show followed lifeguards who patrolled the beaches of Los Angeles. The documentary will explore the cultural impact of the long-running show, which during its 1989-2001 run became the most-watched show in the world. Anecdotes from the cast will also be featured, as well as a "where are they now" segment, 30 years on from the show's debut.
Get your unlimited Newsweek trial >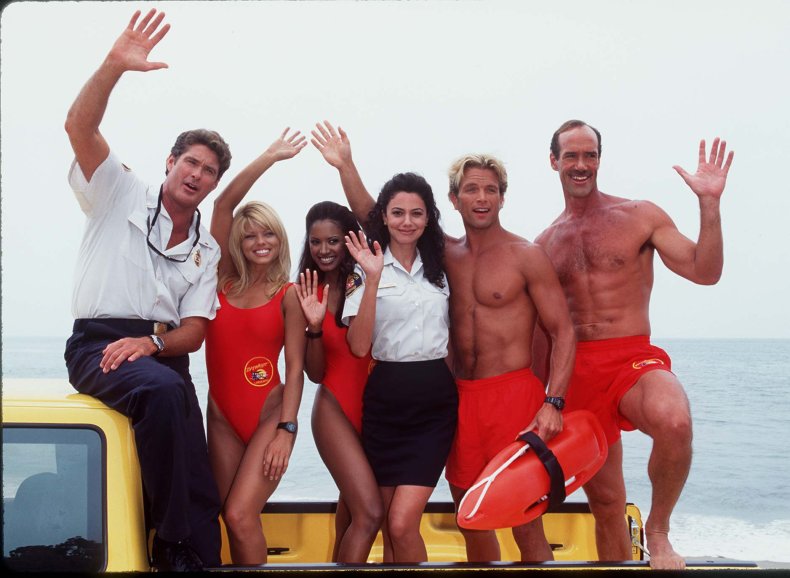 Former cast members have been mum on social media about the project, but The Hollywood Reporter was able to score statements from those who have already agreed to appear.
"I was coming of age when Baywatch was at its peak, so the Baywatch history is, in a lot of ways, also my history. When you grow up at the same time as something as big as Baywatch, you can draw a lot of your own experiences and memories and really see a lot of parallels between the show and myself," director and producer Matthew Felker said.
He added that he even became a lifeguard because of the show.
Get your unlimited Newsweek trial >
"Baywatch was 'viral' before viral was a thing. It was so popular that people from all walks of life, political positions, sexualities and genders would come together and tune in," Alexandra Paul told The Hollywood Reporter. "Despite our differences, we still had Baywatch, much like we have McDonald's or Coca-Cola, that all-American brand that held us together as a people."
"At the same time, it showed the rest of the world what being American is all about. It is important to explore whether that is a good thing or not. What was the impact of the show in terms of gender, sexuality, feminism, empowerment and how does all that apply to our current climate?" she added.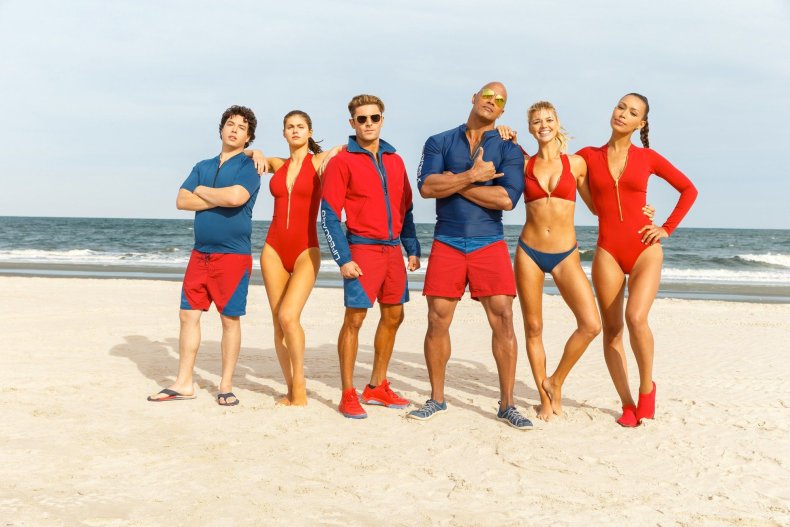 The documentary follows a 2017 film incarnation of Baywatch that starred Dwayne Johnson and Zac Efron. The new Baywatch was not nearly as successful as its predecessor.
"What a shame to take this charming cast and maroon them in a morass of stale jokes and sub-sitcom-level plot twists in a remake that reads as a missed opportunity," wrote Joyce Slaton of Common Sense Media.
In the same vein, Forbes contributor Scott Mendelson called it a "laughless disaster."
The film made a meager $58 million at the domestic box office, though it made up for it overseas where it took in $119 million for a global total of $177.8 million on a reported budget of $69 million, according to The Hollywood Reporter.
Producers Confirm 'Baywatch' Being Revived as Documentary Feature Film | Culture