Professor Who Referenced Nazi Gas Chambers on Exam Placed on Leave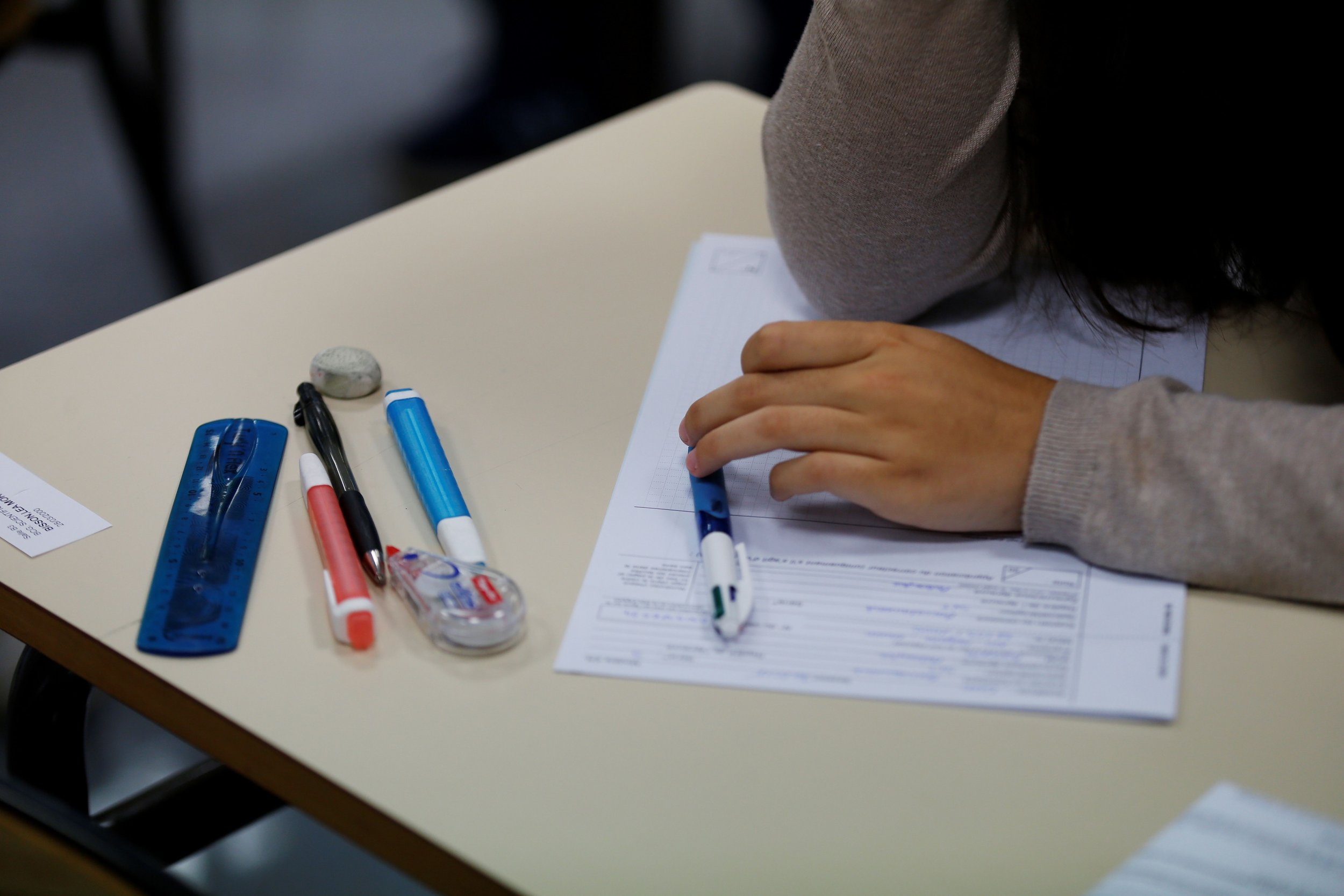 A Middlebury College professor, who gave students a written question including a reference to Nazi gas chambers, was placed on leave, the university announced last week.
During a March examination, chemistry professor Jeff Byers asked students to calculate a lethal dose of hydrogen cyanide gas. The gas was used in Nazi gas chambers as a means of mass extermination.
"This inexplicable failure of judgment trivializes one of the most horrific events in world history, violates core institutional values, and simply has no place on our campus," Middlebury President Laurie L. Patton said in a statement. "We expect our faculty to teach and lead with thoughtfulness, good judgment, and maturity. To say we have fallen short in this instance is an understatement."
The question, as published by the student newspaper The Middlebury Campus, acknowledged that Nazi Germany used the gas to "horrific ends," but students were still disturbed by it. However, one student, Ellis Glickman, who identified as Jewish, said while the question was in poor taste, it didn't merit Byers losing his job.
"I did not mind the question because, frankly, the Holocaust happened, and the gas was used. I took it at face value as an attempt at historical relevance — if he had never said what HCN was, I would not need to write this today and we would all have simply calculated some meaningless jumble of letters," Glickman wrote in an article for The Middlebury Campus.
Glickman explained that his letter wasn't intended as a defense of the question, just the professor and accused the administration of turning against Byers to "kowtow to its students."
"It sickens me that we can do this as a community: faculty and students alike have completely thrown someone under the bus without regard," Glickman wrote.
On April 10, the university announced that Byers was taking leave from the college, effective immediately. The school launched an investigation to determine the "full scope of potential violations" of the university's policies and standards.
"Middlebury has, and always will, condemn any actions that are anti-Semitic or racist in intent or effect, just as we will any other acts of bias or discrimination," Patton said in a statement.
Officials discovered that an examination that Byers administered to students in the previous school year included a "second objectionable question." The question referenced the Ku Klux Klan in a way the university said appeared to be intended to be humorous, but was "gratuitous and offensive."
The same day that the university announced Byers was placed on leave, the professor issued an apology on the school's website. He called the questions "clearly offensive, hurtful and injurious" to students and took full responsibility for his actions. The only explanation he had to offer for his actions was carelessness and hubris.
"My students came to my class trusting that I would provide them with a supportive learning environment for a challenging curriculum," Byers said. "I failed them, and, in doing so, compromised their ability to focus on learning the subject matter I have devoted my career to teaching."
The professor acknowledged that his behavior diminished trust the student body, faculty and institution had in him and said he would spend the coming months reflecting on his choices.