Professor Fatally Shoots 18-Year-Old Student Sitting in Car: Police
A college student was gunned down in Georgia early Saturday morning after a professor from her school opened fire at the car she was sitting in.
Authorities in Carroll County, Georgia, reported that the incident began around midnight when Richard Sigman, a professor at the University of West Georgia, got into a verbal altercation with another man outside the Leopoldo's Pizza Napoletana restaurant in Carrollton. As the situation escalated, the unnamed man Sigman argued with had said that the professor threatened to kill him, according to WSB-TV News.
Sigman was then approached by members of security and was told to leave. The professor began walking toward the parking deck of the nearby county courthouse and started shooting into a parked car. Anna Jones, a University of West Georgia student, was sitting in the vehicle at the time and was struck.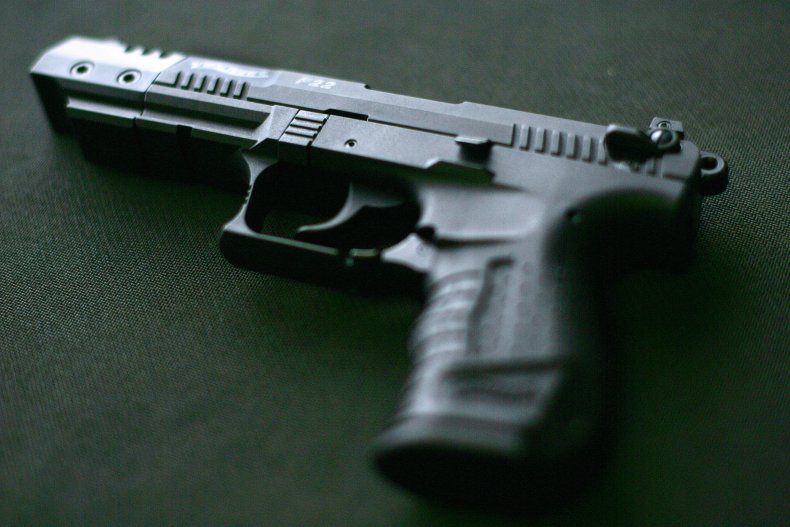 Jones was then rushed to the nearby Tanner Medical Center. At around 12:27 a.m., local law enforcement was called to the hospital after receiving a report about a person sustaining a gunshot wound. The 18-year-old was ultimately pronounced dead from her injuries after arriving at the medical facility.
It is unclear at this time if Sigman and Jones knew each other or had any prior relationship, given that they were affiliated with the same university. In a statement to WSB-TV on Saturday afternoon, the University of West Georgia confirmed that Sigman had been fired and expressed its remorse over Jones' death.
"The University of West Georgia has learned of the loss of one of its students, Anna Jones, who passed away following an off-campus incident earlier today," university President Dr. Brendan Kelly wrote in the statement. "UWG has terminated the employment of Richard Sigman and continues to work with the city of Carrollton Police Department, which leads this ongoing investigation."
The statement continued: "On behalf of the university, we wish to convey our deepest condolences to Anna's family and many friends. We know this news is difficult to process and affects many members of our university community. We ask that you keep Anna's family, friends, and all who have been touched by this tragedy in your thoughts during this tremendously difficult time."
Sigman is now facing serious charges, including one count for murder, three counts of aggravated assault, and one count of possession of a firearm during the commission of a crime.
Newsweek reached out to the Carrollton Police Department for comment.
A GoFundMe page has been set up to help provide for Jones' grieving family. As of Sunday morning, it had raised over $13,000, well exceeding its goal of $7,500.
"She was a beautiful, sweet soul and her smile would light up a room!" page organizer Jennifer Lepard wrote. "As with most parents, you never think that you will need life insurance for your child. This was a devastating and senseless crime that left a lot of hearts broken, a community mourning, and a family grieving."