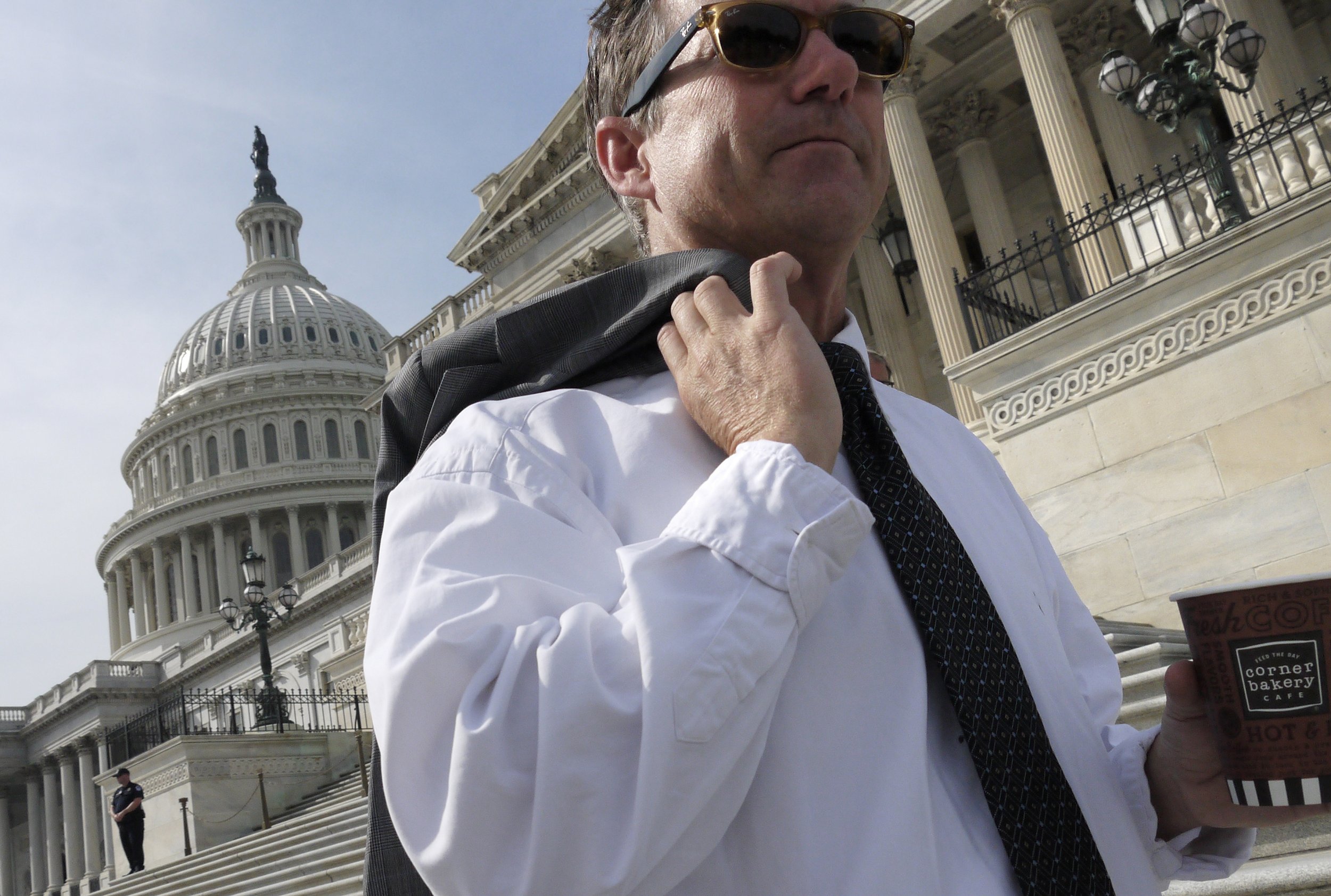 Because it's 2017 and that seems to mean literally anything can happen, Rand Paul is becoming a college professor. The Kentucky Republican will be teaching an arguably relevant course about dystopian visions at George Washington University this fall.
"The course will delve into the history of dystopian outlooks and its application and intersection with current events and political discourse," the dean of the university's Columbian College of Arts and Sciences, Ben Vinson, said in a news release. "When Senator Paul's office approached us about coming to campus to teach this course, we agreed that his unique voice as a sitting senator would provide an engaging backdrop for our students."
The class is a three-credit elective and will take place on Tuesdays and Thursdays from 8 a.m. to 9:15 a.m. local time, according to the registrar page. The textbooks haven't yet been announced.
About a year has passed since Paul, a former opthamologist whose father also ran for president, dropped out of the race for the White House.
But apparently teaching a course on dystopian societies—which have recently been booming in popularity among young adults after the release of books like "The Hunger Games" and "Divergent"—is a lifelong dream.
In 2013, Paul told Vice he thought "dystopian novels are a discussion of politics, and sort of what happens if you let a government accumulate too much power." Later that year, he referenced dystopian plotlines in the science fiction movie "Gattaca" in a speech. In 2014, he brought up "dystopian nightmares" while speaking about privacy issues. And in 2015, he live streamed himself for an entire day, inspiring comparisons to the book "The Circle" which, incidentally, is being released as an Emma Watson/Tom Hanks movie Friday in theatres.
Though Paul's class may be the strangest, he won't be the first high-profile official to become a professor.
In 2012, Supreme Court Justices Elena Kagan and Anthony Kennedy taught a fundamental rights course in Salzburg, Austria, in partnership with the McGeorge School of Law at the University of the Pacific. Former Florida Gov. Jeb Bush announced last year he'd be teaching a 10-day elective on "the role of gubernatorial leadership and its impact on government at all levels" at Texas A&M University. Earlier this year, former secretary of state John F. Kerry said he was taking a position at Yale University to teach global collaboration.
Only time will tell, however, whether Paul can earn a chili pepper.