Professor Resigns after Calling Biden Voters 'Ignorant, Anti-American, and Anti-Christian'
A professor at Virginia Wesleyan University resigned after one of his Facebook posts criticizing Joe Biden supporters came to light shortly after Election Day. The university announced the professor's resignation on Monday.
Paul Ewell was a professor of management, business and economics at Virginia Wesleyan, as well as the dean of the university's global campus. The university said in a statement posted on its website that Ewell resigned his position as dean of the global campus last week and also resigned as a professor by Monday.
In the private Facebook post obtained by The Virginian-Pilot, Ewell began by asking those who had voted for Biden to either unfriend him or tell him they were Democrats so that he could do the unfriending himself.
"If you were ignorant, anti-American, and anti-Christian enough to vote for Biden, I really don't want to be your social friend on social media," Ewell wrote.
"I wouldn't hang out with you in real life, I don't want to hang out with you virtually either," Ewell's post continued. "You have corrupted the election. You have corrupted our youth. You have corrupted our country. I have standards and you don't meet them. Please remove yourself."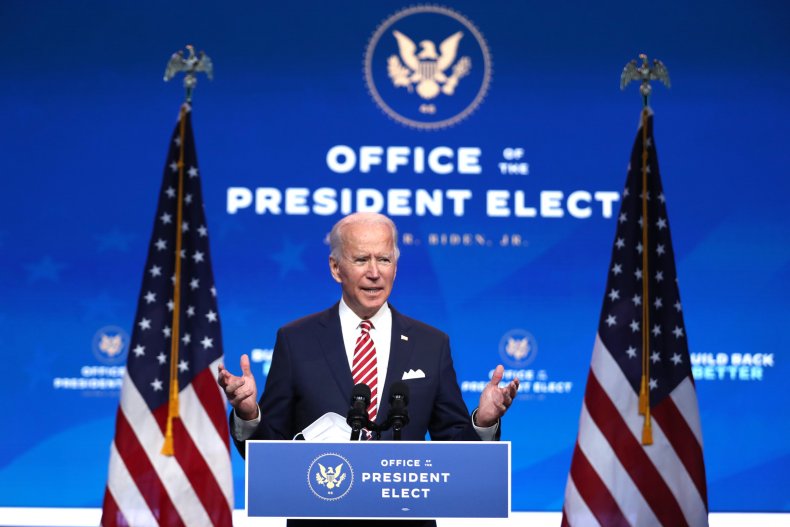 The Virginia Beach–based private university said on November 6 that it was aware of a social media post made "by a member of the campus community," though university officials did not name Ewell in their statement. The university said the post reflected a viewpoint that was "expressly the individual's own" and added, "Civic engagement and religious freedom are at the core of the University's values, and we remain an inclusive and caring community that empowers meaningful relationships through listening, understanding, and communication."
But when the university posted that same message on its Facebook page, the post drew backlash from members of its online community. More than a thousand people commented on the university's post, many of whom mentioned Ewell by name. Several called for Ewell's termination and criticized the university for its response.
As local media outlets began reporting on the controversy, President Donald Trump spotted a link to one that he retweeted from his Twitter account on Sunday. "Progress!" he wrote above the link, which mentioned Ewell's criticisms of Biden supporters in its accompanying post.
The university announced Ewell's resignation one day later.
Virginia Wesleyan University declined Newsweek's request for further comment.
Allegations of corruption have been frequent since Election Day, although claims of widespread voter fraud have been widely debunked. Even so, Trump has not yet conceded the election, though official sources called the race for Biden on November 7. In the days since the election, Trump's campaign has filed several lawsuits across the country alleging that illegally cast ballots helped Biden take the lead in several battleground states. Meanwhile, Biden's team has begun preparing for the transition of power in anticipation of Biden's inauguration on January 20.