Professor Shifts to Online Teaching After Suspension for Enforcing Mask Mandate
An Iowa professor previously suspended for enforcing a mask mandate in his classroom will be back teaching this semester, but this time as a fully remote instructor.
Dr. Steve O'Kane, a biology professor at the University of Northern Iowa, said that he misses teaching his students in person, but plans to stand by the school's decision to transition him to online teaching, KCCI reported.
"This is not a political issue. This is not a fighting authority issue. This is a moral issue, and that's really all it is," O'Kane said.
The Iowa school does not require masks, but they are "encouraged," according to the university's website.
"Anyone can choose to wear a mask or other face covering on campus, though students, faculty, staff, and visitors to campus will not be required to do so," the school wrote on its website.
Last semester, O'Kane announced that he would be requiring masks in his classroom and threatened to lower students' grades if they didn't comply with his personal mandate, KCCI reported. In response, the university relieved him of his teaching duties for the semester.
"It mainly punishes not me. It punishes our students," O'Kane said last year. "Most of us, somewhere in our lives, have a hill they're willing to die on. This is one of my hills."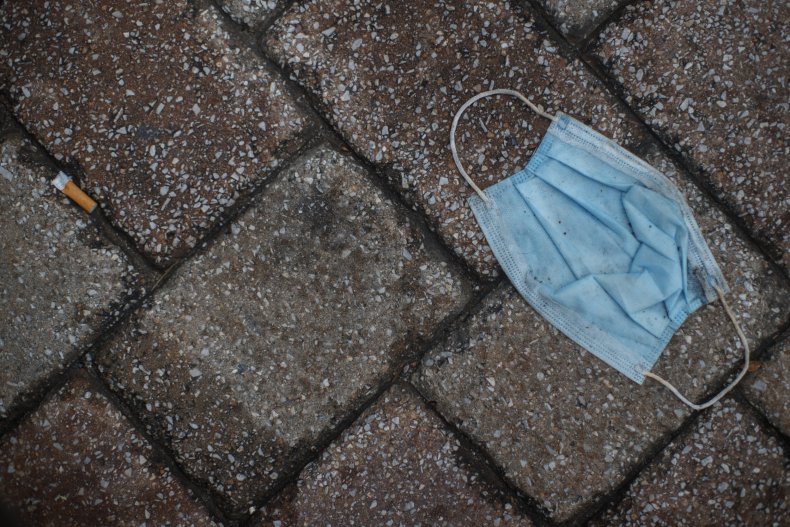 The group that represents the school's faculty and some of O'Kane's students decried the school's decision, according to a letter by the United Faculty in October.
"Although all of Dr. O'Kane's students chose to mask following his announcement and none of them complained to UNI administration or the [Board of Regents]," the letter said, "UNI announced it would sanction Dr. O'Kane by removing him from teaching his in-person classes, requiring him to complete a TBA training on obedience, imposing an automatic "needs improvement" rating for his evaluation this year resulting in no merit pay, and threatening him with further discipline up to and including termination if he does not comply with all university and BOR policies in the future."
United Faculty also passed a resolution in October condemning the school's response to O'Kane's actions and those he taught.
"The consequences currently decided upon by the University for Dr. O'Kane result in a punishment not only for him, but for his students, who have neither violated policies nor made any actions that necessitate punishment," the resolution said.
Now, O'Kane said that he believes the school made the correct decision in having him teach online because he knows he would have done the same thing this semester if he was teaching in person, KCCI reported.
O'Kane's LinkedIn page says that he has been a professor at the university since January 1996, or about 26 years.
On the teacher review site Rate My Professors, O'Kane has a 4.3/5 rating and 91 percent of student respondents said that they would take a class with him again. None of the reviews mention his classroom face mask requirement.
In response to a comment request, a school spokesperson told Newsweek that the "university does not comment on personnel matters of this kind."
Newsweek has also contacted O'Kane for comment.