Several students at the University of Montreal in Quebec, Canada, created a petition calling for a professor's removal after he made statements online in support of Russia and the invasion of Ukraine.
As Russian President Vladimir Putin's invasion continues, two students launched a petition recently against Michael Jabara Carley, a history professor at the school, stating that he was pushing Russian propaganda onto students.
Twitter posts by Carley since the start of the invasion on February 24 led to the creation of the petition. While Carley's Twitter and Facebook accounts have allegedly been deleted, a screenshot of one of his tweets taken by the Montreal Gazette says: "If #US #NATO do not alter policy, Russia's only guarantee of security is the disappearance of fascist Ukraine. Already Ukr borders are changing before our eyes."
The Gazette states that before his account was deleted, Carley appeared openly pro-Kremlin, retweeting posts from Russian outlets, including the Russian Embassy in Canada. He also was quoted by Radio-Canada as having said that "Donbass and Mariupol are being cleaned of Ukrainian Nazis" and "Russian troops fight 'fascists' in Ukraine."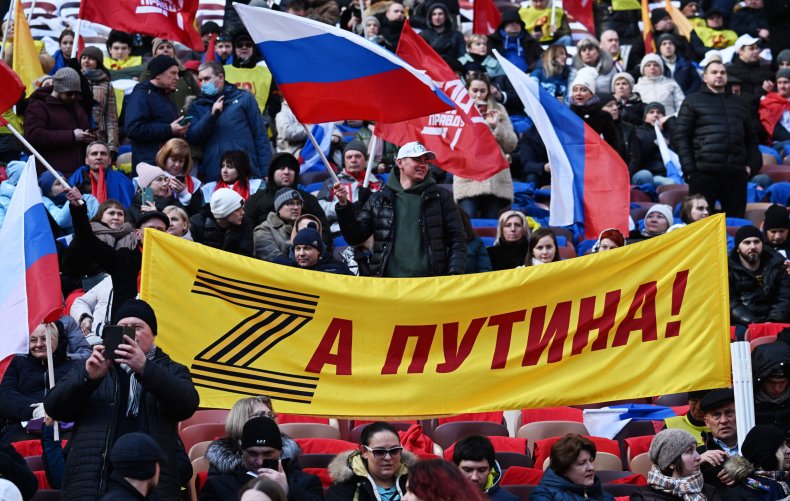 It also reported that on his Facebook account, he shared a photo with the letter Z, a Russian symbol that has been used to symbolize support for the war.
The petition on change.org which was created five days ago, says, "considering that Mr. Michael Jabara Carley has deliberately misled hundreds, if not thousands, of students and members of the scientific community with regard to the war that Russia has been waging against Ukraine since 2014, having taken greater extent on February 24, 2022, he is liable to reprimand, suspension or dismissal from the University of Montreal."
The petition has received more than 260 signatures so far, asking faculty and staff to consider taking action against Carley.
"We are not asking the University of Montreal to take a political position. Rather, it is a question of values ​​particularly dear to members of the student community, faculty and staff: scientific and intellectual rigor, truth, academic freedom, critical thinking," the petition states.
Geneviève O'Meara, a University of Montreal spokesperson, told Newsweek in a statement: "In keeping with the principle of academic freedom, the University of Montréal believes that the search for truth must be based on a rigorous, fact-based method from which divergent perspectives can be confronted.
"Indeed, over the past few weeks, several of our professors have been speaking in the Canadian and international media as academic experts, grounding their analysis on a solid factual and scientific foundation, and helping Canadians to better understand the war in Ukraine."
O'Meara told The Globe and Mail that Carley was on sabbatical, not teaching this year.
"Although he is a professor at the University of Montreal, Prof. Carley is expressing his opinions in his personal capacity, not in the exercise of his duties as a professor," O'Meara said on Sunday. "Like any citizen, [Mr. Carley] is free to express these opinions on social networks."