Professor Under Fire for Telling Student From Wuhan He'll 'Get His Mask On' Before Talking
University of Missouri professor Joel Poor was the subject of social media backlash after making what some perceived to be xenophobic comments toward a Chinese student during a Monday remote learning session. Video of the incident garnered over 130,000 views on Twitter causing some social media users to call for Poor's ouster.
During the video, Poor can be heard to ask where his students outside the U.S. are located. One student said, "China, actually."
"I've heard of China," Poor replied. When the student further stated that he was from Wuhan, the alleged starting point of the worldwide coronavirus pandemic, Poor said, "Wuhan? Well, let me get my mask on."
In response to the video, the university tweeted that it "submitted this video to the office for Civil Rights and Title IX." The University of Missouri Civil Rights Office investigates "the use of racial or ethnic slurs to harass or intimidate," according to its website.
According to a news release sent to Newsweek on Tuesday by University of Missouri spokesperson Christian Basi, Poor was not fired from his position but "remains employed by the university and has been assigned to other duties."
"University officials were asked to investigate comments made by Poor to a student during a remote-learning class," the statement continued. "He will be provided due process."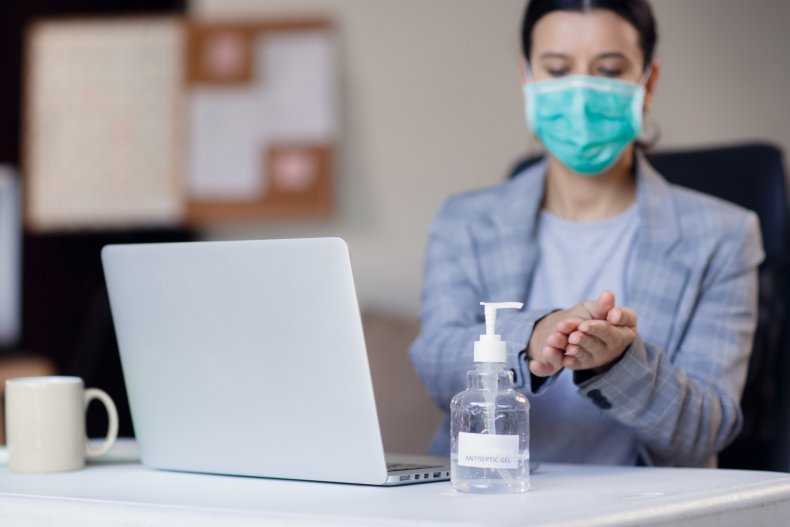 Monday night, Poor sent a message to his students. "Today I was relieved of teaching duties," Poor wrote. "I apologize for any disruption this might cause you."
According to the Columbia Missourian, Poor apologized in an email. "To anyone who was offended by my comments, I sincerely apologize," Poor wrote. "I have nothing but respect and love for the Chinese people and especially my students from China."
Wuhan's association with the coronavirus pandemic has been referred to by President Donald Trump, who has referred to COVID-19 as the "Wuhan flu" or the "Chinese virus."
Trump defended his use of the terms during a March news conference, telling reporters that he used the term "Chinese virus" because "it comes from China."
"I want to be accurate," Trump added.
Trump also claimed that he had seen classified evidence that China had intentionally spread the virus around the world during an April press conference.
"[China] could've kept it," Trump said, "they could've stopped it but they didn't. They stopped planes from going to China but the didn't stop them from going to the rest of the world. What was that all about?"
Chinese Executive Vice Foreign Minister Le Yucheng denied any cover-up of the coronavirus by the Chinese government. "Unfortunately, some political figures are politicizing this COVID-19," Le told NBC News in April. "They're using this virus to stigmatize China. This is not something we are willing to see."