Professors Across the World Boycott University of Rochester for Sexual Harassment Scandal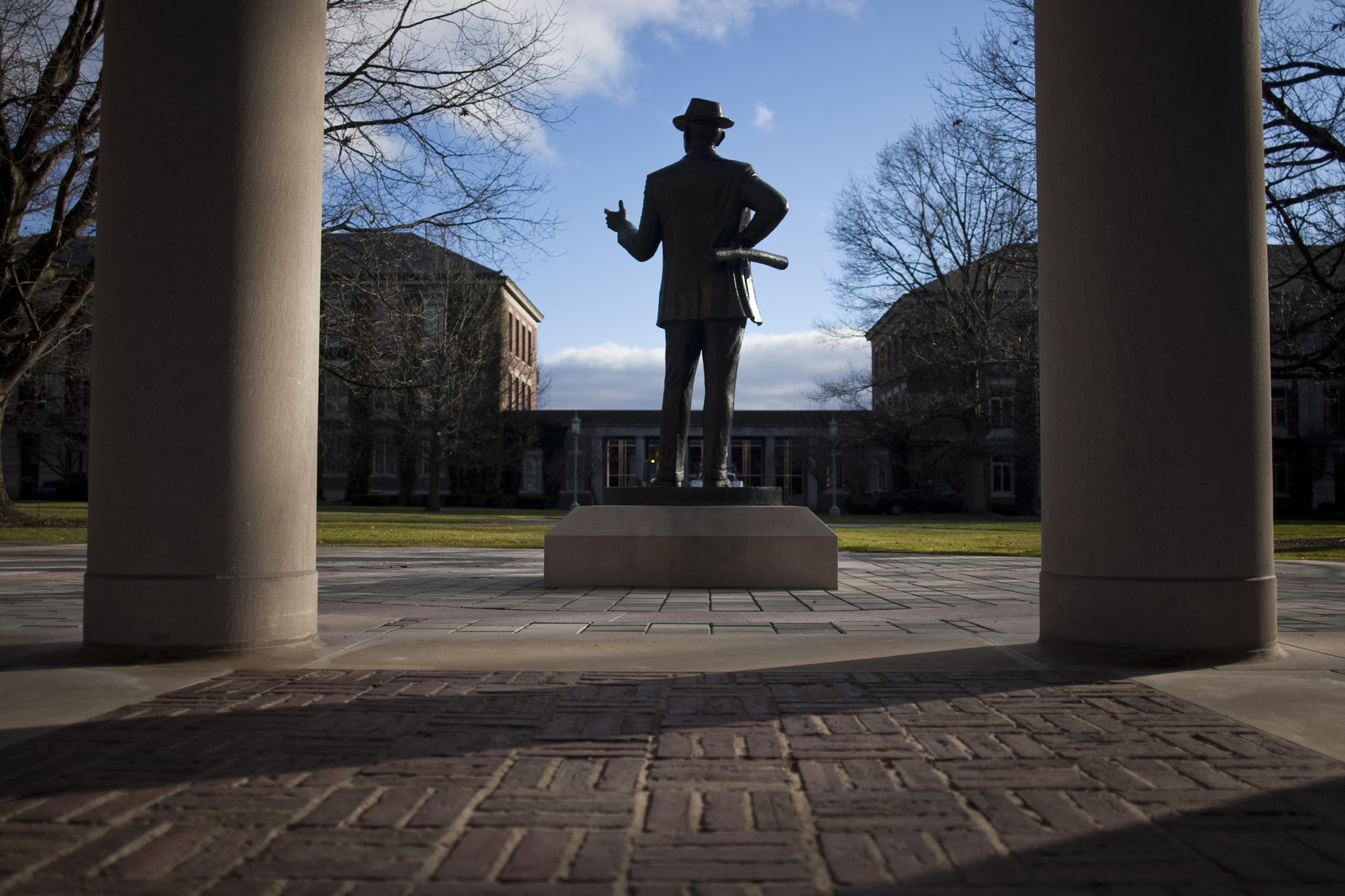 Hundreds of professors worldwide have called for students to boycott the University of Rochester over allegations that the school protected a faculty member accused of sexual harassment and retaliated against his accusers.
More than 200 faculty members from dozens of schools penned a letter to the board of trustees arguing that they can no longer encourage "students to pursue educational or employment opportunities at the University of Rochester" after the allegations, which have brought a running scandal to the upstate New York school.
More than 14 women have accused Florian Jaeger, a professor of brain and cognitive sciences, of "predatory and manipulative behavior" over the past decade, and said the university ignored their complaints while still promoting Jaeger. At least one colleague of Jaeger's, Professor Richard Aslin, has resigned in protest over the school's handling of the accusations. A Mother Jones article in September exposed the long-secret scandal.
"Instead of protecting individuals who came forward and enforcing the university's values, the administration sought to diminish the reported events and created a hostile environment for the victims, their advocates and many other members of the campus community," the professors said in the letter.
The university in response said it is reviewing its approach to sexual misconduct and has established the University of Rochester Commission on Women and Gender Equity in Academia. The school had previously dismissed the allegations against Jaeger as hearsay.
Several former and current professors and students filed a federal complaint with the Equal Employment Opportunity Commission against the university accusing Jaeger of pursuing and engaging in sexual relationships with students, along with sending photos of his genitalia to a student and hosting hot tub parties.
"He made it clear that students who wanted to excel needed to please him, socially and sometimes sexually," the complaint reads.
Jaeger didn't appear to hide his relationships with students, according to the complaint. He allegedly told students that faculty members supported his relationships with students and bragged about his relationships during faculty meetings.
The university publicly responded to the allegations in the complaint and said it investigated the reports with an internal and external investigator and that the claims "could not be substantiated." Jaeger told the Rochester Democrat and Chronicle that the allegations erupted before he had a chance to reply "in a venue that respects due process."