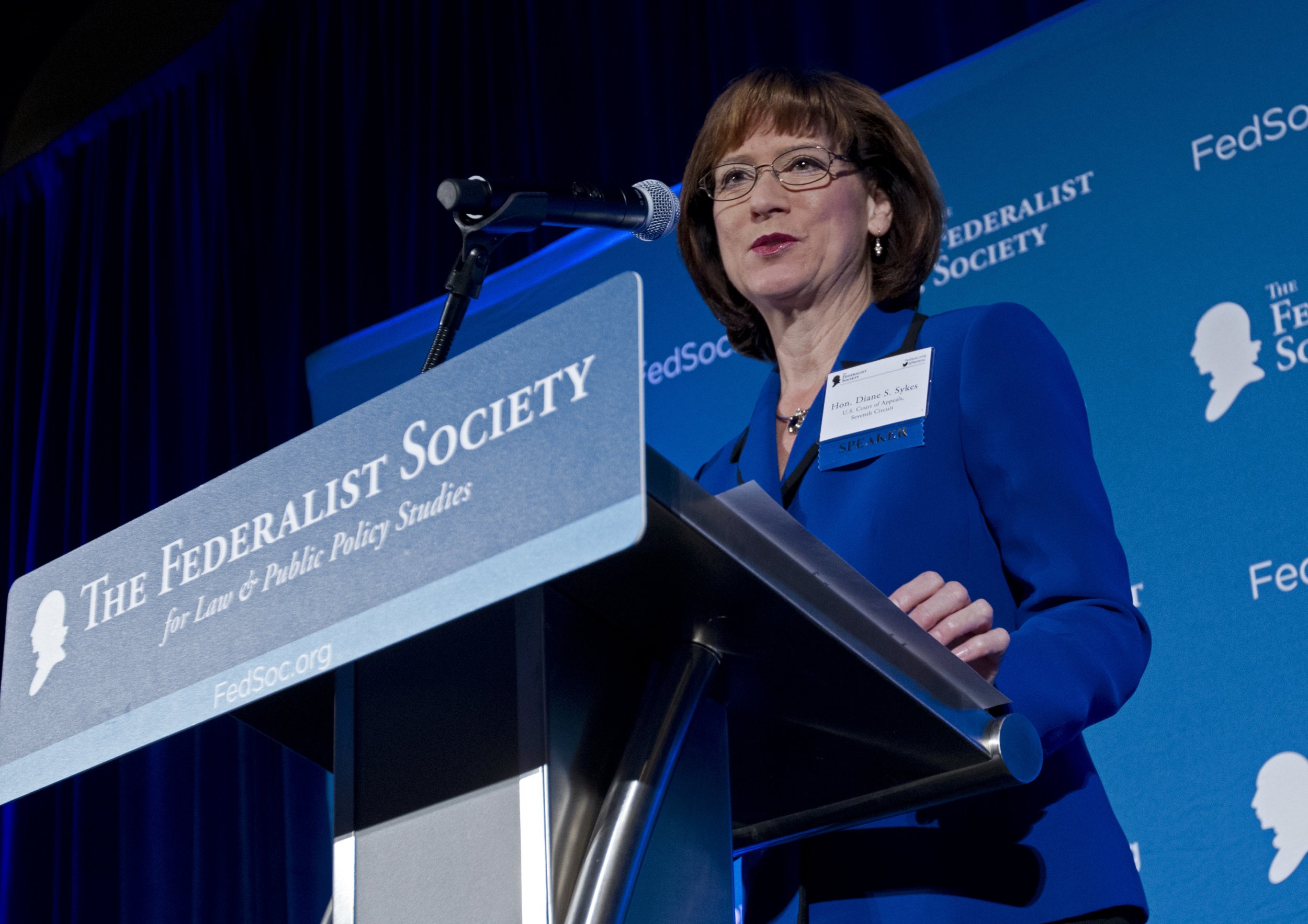 President-elect Donald Trump has the opportunity to put his signature on the U.S. judicial system, and particularly the Supreme Court, after he takes office in January. During his term, he is expected to nominate hundreds of federal judges, beginning with filling the high court seat left vacant in February after the sudden death of Justice Antonin Scalia, a staunch conservative. Over the next four years, Trump could really make his mark on the Supreme Court, as three sitting justices are in their late 70s and early 80s.
Related: A profile of William Pryor, a possible Trump SCOTUS nominee
Following Scalia's death, President Barack Obama nominated an appeals court judge, Merrick Garland, for the open seat, but Republicans refused to give him a hearing and called for the next president to choose the successor. During the campaign, Trump told Americans that the Supreme Court's future rested on their votes and reassured those in his party that he wouldn't appoint a liberal or moderate to the high court. In an unusual move for a presidential candidate, he released the names of 21 potential Supreme Court picks ahead of the election. He has promised to draw only from that group to replace Scalia; after all, his supporters are counting on him to nominate someone who would restore the Scalia-era balance to the nine-justice court, which currently is evenly divided between four conservative and four liberal justices.
In this multi-part series, Newsweek looks at the résumés of potential Trump Supreme Court nominees and notes some of the comments they've made about key issues facing the country.
Diane S. Sykes
​7th U.S. Circuit Court of Appeals
Age: 58
Wisconsin Supreme Court Justice
Sykes, who was born and grew up in Milwaukee, became a justice of the state's Supreme Court in 1999, when the governor appointed her to fill a midterm vacancy. The next year, Sykes was elected to a full 10-year term, which she served until she was commissioned for her current role on the 7th Circuit court in 2004.
Sykes once described herself as an "originalist-textualist."
"It's really important when we're writing our opinions to be transparent about what our decision method in the case is and how we get from Point A to B to C in the analysis," she said in 2014 at a State Bar of Wisconsin annual meeting.
Before serving on the state Supreme Court, Sykes was a judge on the Milwaukee County Circuit Court bench for seven years. She has two sons. Her former husband, conservative Wisconsin radio host Charlie Sykes, posted on Twitter that she would make a great justice but added that he doesn't support Trump. (He's an outspoken opponent of the president-elect.)
Confirmation
In 2008, Sykes was mentioned as a possible nominee to the Supreme Court by President George W. Bush. Five years earlier, he had nominated Sykes to the Chicago-based 7th Circuit court, which has jurisdiction over areas of Illinois, Indiana and Wisconsin. The U.S. Senate then confirmed her federal appointment in 2004, in a 70-27 vote, with the support of Wisconsin's two Democratic senators at the time, Russ Feingold and Herb Kohl, according to the Milwaukee-Wisconsin Journal Sentinel.
Reproductive Rights
As a federal judge in 2013, Sykes wrote an opinion in Korte v. Sebelius, which ruled in favor of employers in the fight over the Affordable Health Care Act's contraceptive mandate that requires companies to cover some contraceptive costs in their health insurance plans. On SCOTUSblog, Lyle Denniston called the decision "the broadest ruling so far by a federal appeals court barring enforcement of the birth-control mandate in the new federal health care law."
At an event hosted by the conservative Federalist Society just shortly after the ruling, Wisconsin Governor Scott Walker called Sykes "one of our favorite jurists" and joked about appointing her to the Supreme Court if he became president. (He briefly was a presidential contender in 2016.)
LGBT Rights
In 2006, the Christian Legal Society v. Walker case involved a religious student group and Southern Illinois University's School of Law. The dean said the group's membership policies, which bar those who engage in or affirm gay conduct, violate the university's nondiscrimination policies. The group sued the university for violating its First Amendment and 14th Amendment rights.
In court, Sykes said the group didn't violate the university's affirmative action policy and has a constitutional right to continue receiving government subsidies. "Subsidized student organizations at public universities are engaged in private speech, not spreading state-endorsed messages," she wrote.
First Amendment
Sykes played a role in advancing the First Amendment right to record police. In the majority opinion in American Civil Liberties Union of Illinois v. Anita Alvarez in 2012, she declared as unconstitutional an Illinois state law making recording police officers on-duty and in public a felony offense. The law, considered one of the harshest eavesdropping measures in the country, "restricts far more speech than necessary to protect legitimate privacy interests" and "likely violates the First Amendment's free speech and free press guarantees," Sykes said.
Voting Rights
In Frank v. Walker, Sykes and two other Republican judges in August ruled that a Wisconsin voter ID law requiring nearly all voters to present approved photo identification to cast a ballot was constitutional. Opponents of such laws, often favored by conservative legislators as a means to fight voter fraud, view the measures as voter suppression.
Second Amendment
In a post on its website in 2011, the National Rifle Association suggested that readers "put her on your Supreme Court shortlist for the next Republican administration" because of the unanimous opinion she wrote in Ezell v. City of Chicago. In the majority opinion, she held that firing ranges are protected under the Second Amendment, and she granted a preliminary injunction against Chicago's ban on firing ranges inside city limits.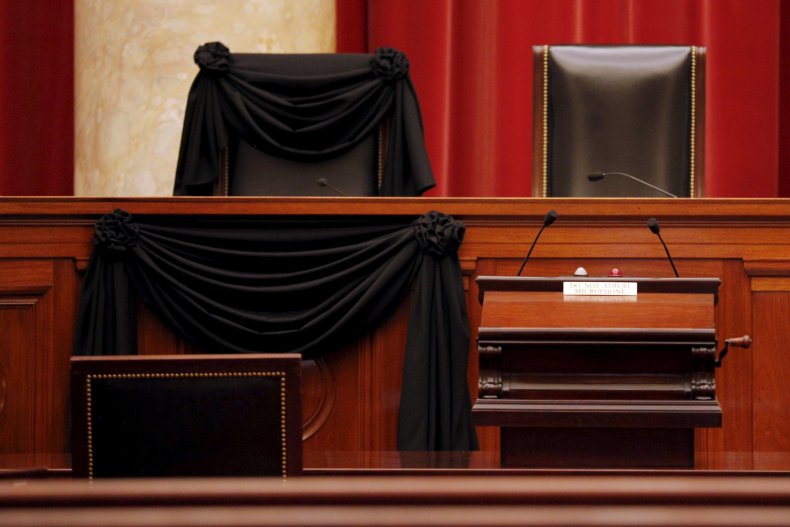 What the Right Is Saying
Speaking on Meet the Press in February, Trump said, "I think we have some great people out there. Diane Sykes from Wisconsin, from what everybody tells me, would be outstanding. We need a conservative person."
Tom Fitton, president of the conservative group Judicial Watch, tells Newsweek Sykes "is seen as one of the rock stars on the list." Her nomination, he adds, "would be extremely well received by constitutional conservatives."
He highlights her decisions related to the First and Second amendments, including Christian Legal Society v. Walker and Ezell v. City of Chicago, respectively. In the Christian Legal Society case, he says, "the left likes to construe this as something other than what they are, which is the right of individuals in groups to worship and pursue their views as they see fit to truly exercise their religions. The left would have you believe that the free exercise of religion is limited to the right to go to church on Sundays." But it's about Americans exercising their religious freedom all week, he says.
What the Left Is Saying
Marge Baker, executive vice president of People for the American Way, says Sykes is a "far-right" judicial activist. "Her record shows she's willing to put women's lives at risk to further her personal ideology," she says.
"She's also undermined principles fundamental to our Constitution throughout her career," Baker continues. "For instance, she was the sole dissent in a case reversing a conviction because a juror did not understand English, and she ruled that a group that violated a campus ban on anti-gay bias was still entitled to government funding, a view later rejected by the Supreme Court. She should not sit on the Supreme Court."
Read more from Newsweek.com:
- Ohio, Texas and other battlegrounds for abortion rights
- With vote looming, what happens with the Supreme Court vacancy?
- Trump identifies 11 potential Supreme Court nominees
- Death of Justice Scalia puts Supreme Court's gun stance into question