A Look at Neil Gorsuch, Possible Trump SCOTUS Nominee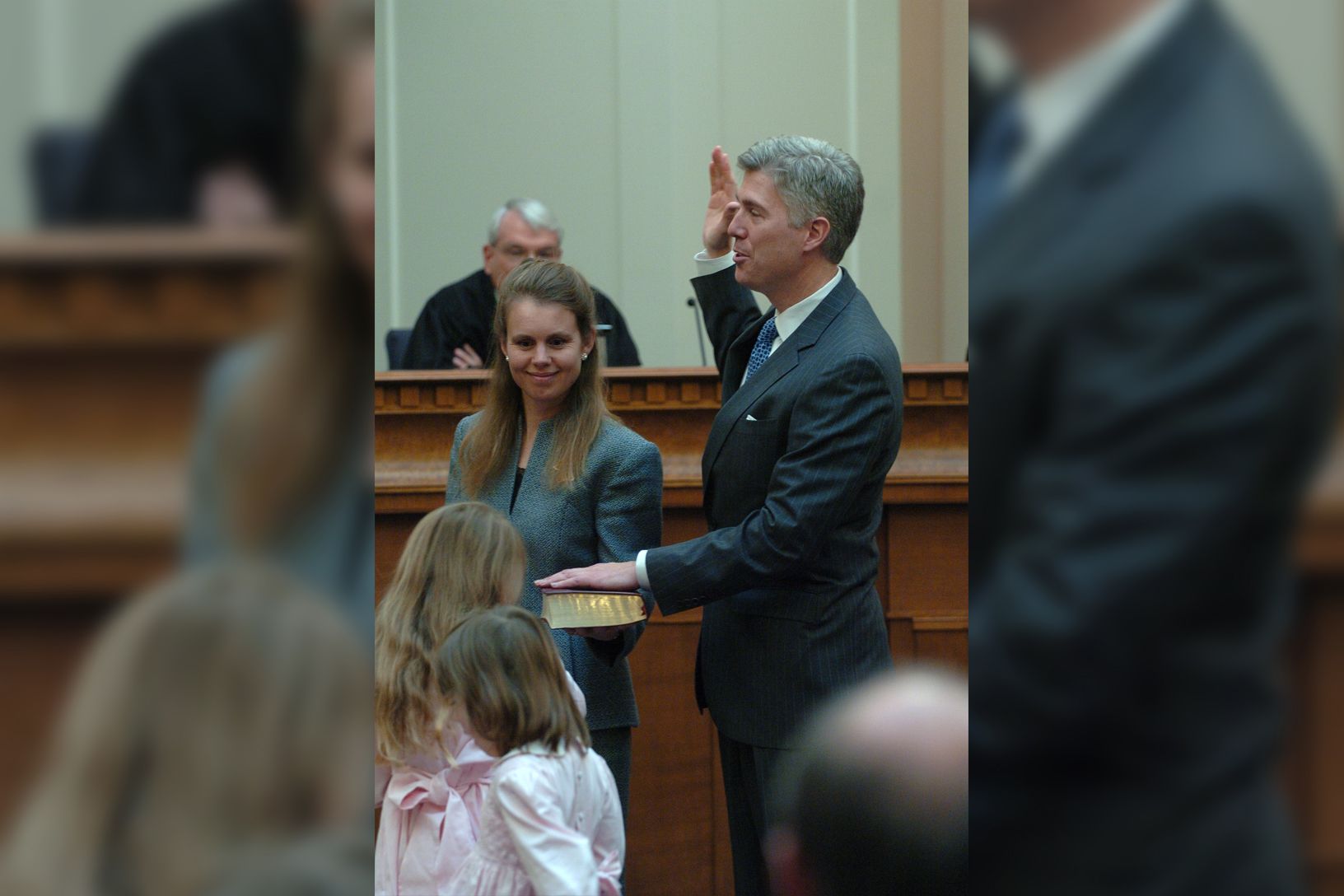 President Donald Trump has the opportunity to put his signature on the U.S. judicial system, particularly the Supreme Court. During his term, he is expected to nominate hundreds of federal judges, beginning with filling the high court seat left vacant almost a year ago—on February 13—after the sudden death of Justice Antonin Scalia, a staunch conservative. Over the next four years, Trump could also have other opportunities, as three sitting Supreme Court justices are in their late 70s and early 80s.
Following Scalia's death, President Barack Obama nominated Merrick Garland, an appeals court judge, for the open seat, but Republicans refused to give him a hearing and instead called for the next president to fill the vacancy. During his election campaign, Trump told Americans that the Supreme Court's future rested on their votes and reassured those in his party that he wouldn't appoint a liberal or moderate to the high court. In an unusual move for a presidential candidate, he released the names of 21 potential Supreme Court picks ahead of the election. He has promised to draw only from that group to replace Scalia; after all, his supporters are counting on him to nominate someone who would restore the Scalia-era balance to the nine-justice court, which currently is evenly divided between four conservative and four liberal justices. Then, on January 24, Trump held a bipartisan meeting with top leaders in the Senate to discuss the open seat. Chuck Schumer, the Senate's leading Democrat, continues to say that his party will fight any nominee who is outside of the mainstream and doesn't appeal to both Democrats and Republicans. Otherwise, he says, he will hold the vacant seat open, as Republicans did in reaction to Obama's pick. The Senate's threshold for Supreme Court appointments is 60 votes.​
Since Trump's inauguration, his team reportedly has narrowed down that list to three finalists: William Pryor of the 11th U.S. Circuit Court of Appeals; Thomas Hardiman of the 3rd Circuit; and Neil Gorsuch of the 10th Circuit. The president said he will announce his decision on February 2. In this multipart series, Newsweek looks at the résumés of potential Trump Supreme Court nominees and focuses on some of the decisions and comments they've made about key issues facing the country.
Neil Gorsuch
10th Circuit Court of Appeals
Age: 49
Confirmation
Former President George W. Bush nominated Gorsuch to the U.S. Court of Appeals for the 10th Circuit in May 2006. Two months later, the Senate confirmed him by unanimous voice vote. "I resist pigeon holes. I think those are not terribly helpful, pigeon-holing someone as having this philosophy or that philosophy," Gorsuch said during his confirmation hearing, according to an online transcript of the event. "People do unexpected things and pigeon holes ignore gray areas in the law, of which there are a great many."
His conservative supporters view him as a Supreme Court choice who might be more easily confirmed in the Senate, especially among Democrats, than some of the other potential nominees on Trump's list because his last confirmation happened without controversy.
The 10th Circuit is based in Gorsuch's hometown of Denver. It has territorial jurisdiction over areas in Colorado, Kansas, New Mexico, Oklahoma, Wyoming and Utah, and the portions of the Yellowstone National Park extending into Montana and Idaho. Gorsuch is known for mentoring clerks who have become Supreme Court clerks. His articulate writing has been compared to decisions penned by Scalia, who is remembered for his vivid prose. Scalia authored notable dissents and several groundbreaking majority opinions during his decades serving on the country's highest court.
Before his judgeship, the Ivy League-educated Gorsuch spent much of his professional life in Washington, D.C. He began his legal career as a law clerk to Supreme Court Justices Byron White and Anthony Kennedy, as well as to Judge David Sentelle of the U.S. Court of Appeals for the D.C. Circuit, in the early 1990s. He also previously worked in private law practice for a decade and was the principal deputy to the U.S. associate attorney general during the George W. Bush administration.
He is married, has two daughters and lives in Boulder, where he is also an adjunct law professor at the University of Colorado. He has taught law courses on antitrust issues and legal ethics and professionalism, according to his biography on the university's website. He also wrote a 2009 book that argues against the legalization of assisted suicide and euthanasia.
His mother, the late Anne Gorsuch, was the first female director of the U.S. Environmental Protection Agency, under then-President Ronald Reagan.
Gorsuch did not respond to Newsweek's request for an interview.
Originalist
Gorsuch is considered by many to hold a strict originalist interpretation of the U.S. Constitution—he is committed to reading the meaning of the document basically word for word, as he believes the Founding Fathers would have intended it 230 years ago.
Religious Rights
Gorsuch hasn't written a ruling specifically dealing with Roe v. Wade, but he is known to have strong opinions on religious liberty, a view that appeals to many conservatives. He has sided, for example, with religious employers seeking to limit their employees' rights to contraception coverage in health care insurance, as dictated under the Affordable Care Act. In Hobby Lobby Stores v. Sebelius, in June 2013, the 10th Circuit ordered the federal government to stop enforcement of the federal mandate against Hobby Lobby, the Oklahoma-based Christian chain of retail arts and crafts stores. In his concurrence, Gorsuch highlighted that the contraception mandate substantially burdened the company's religious exercise. The Supreme Court later upheld the 10th Circuit decision in the case.
Law Enforcement
In 2013, the 10th Circuit threw out a lawsuit against the city of Lafayette, Colorado, and its police. The parents of Ryan Wilson, a 22-year-old who died after being stunned with a Taser as he ran from officers, brought the suit. Gorsuch ruled that an officer didn't use excessive force when he hit Wilson in the head with the stun gun—and killed him—in 2006. The court upheld a District Court's decision that the officer had qualified immunity, The Denver Post reported at the time.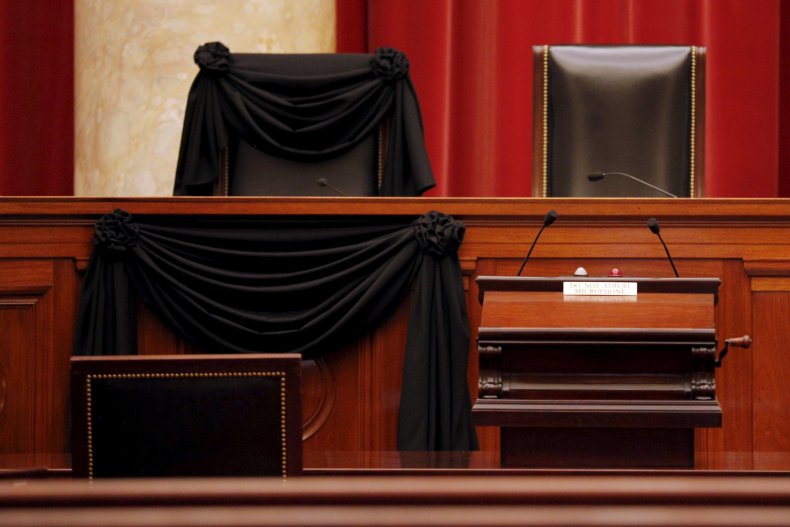 "We sympathize with the Wilsons over their terrible loss," Gorsuch wrote. "Given the direction we have from the Supreme Court and this court's precedent, and in light of the state of the law as of 2006, we cannot say the district court erred in its decision to grant qualified immunity." The Supreme Court, he said, "has directed the lower federal courts to apply qualified immunity broadly" to protect all officers except "the plainly incompetent or those who knowingly violate the law."
Administrative Law
Gorsuch has supported challenging the so-called Chevron Doctrine, which the Supreme Court established for courts to generally defer to agencies' interpretation of statutory language. In a concurring opinion he wrote in August 2016, for Gutierrez-Brizuela v. Lynch, he called the doctrine the "elephant in the room" and suggested allowing "executive bureaucracies to swallow huge amounts of core judicial and legislative power and concentrate federal power in a way that seems more than a little difficult to square with the Constitution of the framers' design. Maybe the time has come to face the behemoth." Supporters argue the doctrine is especially crucial for worker protections and scientific advancement.
What the Right Is Saying
Tom Fitton, president of Judicial Watch, tells Newsweek that Gorsuch fits the Scalia mold, which Trump has promised to adhere to in his replacement nominee. "I think conservatives would consider him to be an exciting pick. I think it's fair to say he's a leader in terms of conservative jurisprudence and I think he quickly would become a strong voice on the court for his constitutional approach to decision making," he says.
He adds, "Of the finalists that have been reported, I just don't see any running into any opposition that would be significant enough that would derail their nomination."
What the Left Is Saying
Marge Baker, executive vice president of People for the American Way, says Gorsuch's record "clearly shows that he puts his own ideological views above the Constitution and laws." She adds: "His decisions routinely support the interests of corporations over those of everyday Americans. If appointed and confirmed to our nation's highest bench, he'd seriously endanger civil rights, women's rights, and workers' rights."