For-Profit College Cancels $500 Million in Student Debt as Part of Nationwide Fraud Settlement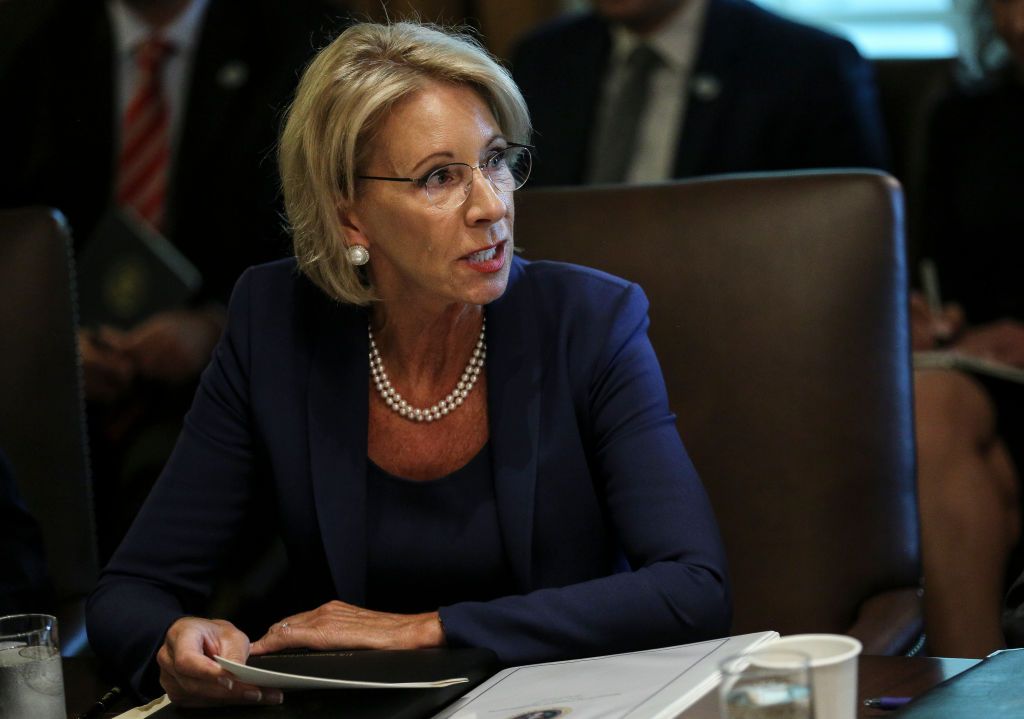 A major for-profit university has reached a settlement with 48 states and the District of Columbia that will force it to wipe out nearly $500 million in debt incurred by thousands of its students across the country.
The settlement comes after a multi-state investigation uncovered allegations of widespread fraud on the part of Career Education Corporation. Based in Schaumburg, Illinois, CEC enrolls more than 30,000 students through two chains, Colorado Technical University and American InterContinental University.
Investigators allege that CEC lied to students about its job placement rate and the true costs of obtaining a degree, among other misleading enrollment practices. State attorneys general began looking into CEC in 2014, after complaints from students and a scathing Senate report.
"CEC's practices were unfair to students as well as taxpayers who supported federal student loans that were destined to fail," Iowa Attorney General Tom Miller said in a statement Thursday. "This agreement not only provides relief to former students but also protects future students and advances our efforts to clean up the for-profit education industry."
Miller's office and the Connecticut Attorney General's office were the lead negotiators for the states. New York had already reached its own settlement with CEC, and California is expected to join the 48-state agreement at a later date.
Under the terms of the settlement, CEC will forgive $493.7 million in debt for nearly 180,000 former students. Additionally, the school agreed to stop enrolling students in programs that don't lead to state licenses required for employment, Courthouse News Service reported.
"Today's settlement ensures the company treats students the way they should have been all along—with honesty and respect for their futures," Illinois Attorney General Lisa Madigan said, according to The Associated Press.
CEC officials have denied any wrongdoing and called the case an "important milestone" in the company's history.
"We have remained steadfast in our belief that we can work with the attorneys general to demonstrate the quality of our institutions and our commitment to students," CEO Todd Nelson said in a statement.
CEC was once among the biggest for-profit educational institutions in the country, with brands including International Academy of Design & Technology, Le Cordon Bleu, Missouri College, and Sanford-Brown under its umbrella. But the company announced it would begin shuttering most of its schools in 2015 after years of declining enrollment and scrutiny by regulators.
Thursday's settlement comes as for-profit colleges have been given more regulatory leeway by the Trump administration, in contrast to the Obama administration's crackdown on the industry. Under Education Secretary Betsy DeVos, the Department of Education has rescinded rules aimed at forcing for-profit schools to be more transparent about students' career prospects.
Critics of the Trump administration's stance on for-profit education contend the industry needs to be more tightly regulated. Calls for tougher oversight have intensified in the wake of the sudden collapse of Education Corporation of America, which closed roughly 70 campuses in December after running out of operating cash.