Progressive Congresswoman Lois Frankel Trades in Fossil Fuel Companies as Gas Prices Rise
Congresswoman Lois Frankel purchased somewhere between $4,004 to $60,000 worth of stock in two of the nation's top greenhouse gas emitters over the past year, according to House financial disclosures. Half of those purchases were made last month amid global energy concerns.
The two companies the Florida Democrat invested in—Duke Energy and Dominion Energy—rank number two and 10 respectively, on the Greenhouse 100 Polluters Index by the Political Economy Research Institute.
These investments incite potential concerns given the fact that Frankel sits privy to conversations concerning the direction of federal funding as a member of the House Committee on Appropriations. Within this body, she serves on three subcommittees, one of which oversees Energy and Water Development, and related agencies.
This subcommittee supervises funding of the Department of Energy, an agency that concerns itself with policies at the executive level pertaining to energy conservation, energy-related research, radioactive waste disposal and domestic energy production.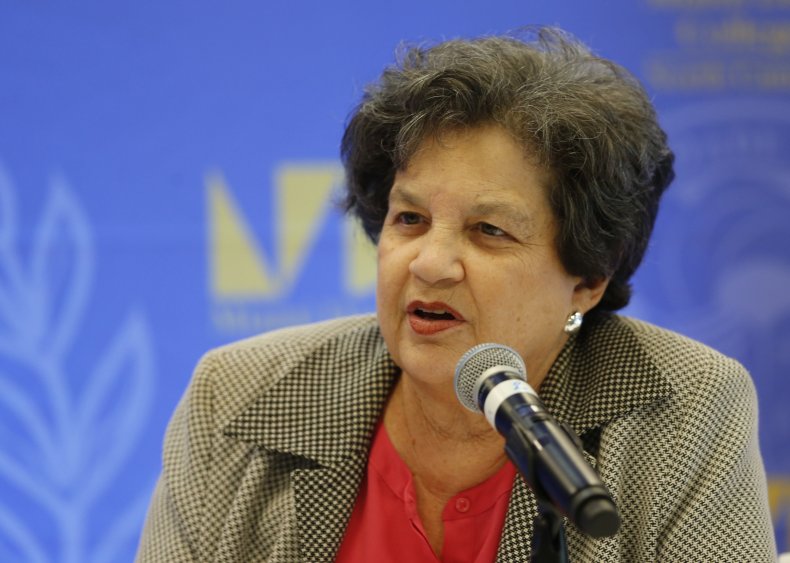 "I don't manage my account, and my environmental record speaks for itself," Frankel told Newsweek. "I have high ratings from multiple national environmental groups."
The congresswoman has an "A" rating from the National Parks Action Fund, a 98 percent from the League of Conservation Voters and a 100 percent from Defenders of Wildlife. However, Frankel's investments appear to put her at odds with the stances of these organizations and her own actions.
As a member of the progressive caucus, Frankel aligns herself with a body that supports a Green New Deal and seeks "to eliminate our reliance on fossil fuels and create a clean-energy economy," as well as realize that "environmental justice and economic prosperity must go hand-in-hand."
Frankel has gone out of her way to co-sponsor legislation aimed to address the climate crisis. Specifically, she has tacked her name on to the 100% Clean Economy Act of 2019, which would establish requirements to reduce greenhouse gas pollution.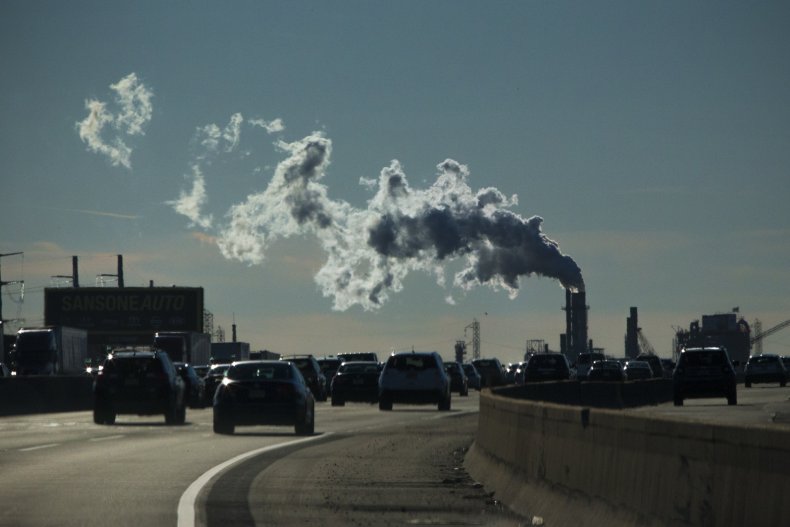 She also co-sponsored the Climate Action Now Act, which calls on the president to develop and update an annual plan for the U.S. to meet its Paris Climate Accord goals. Frankel is attached to 17 other bills focused on environmental justice, clean water and conservation.
The federal government has faced pressure to curb trading after disclosures revealed that top policymakers with the Federal Reserve were trading stocks during a time in which the central bank's policies were designed to improve market functioning. Since this incident, the agency has placed a ban on its top policymakers, it announced Thursday.
The congresswoman's trades come as the nation continues to face rising gas prices amid a surge in global demand for natural gas ahead of winter temperature drops. As this demand surged, Duke Energy saw its share price rise amid a six-month low posted in late September. Similarly, Dominion has seen its values rise over the past few days following a share price downturn from late September to mid-October.
As the values of these companies continue to change alongside the rising price in gas, Frankel has drawn on the threat of climate change as a rallying cry in support of President Joe Biden's Build Back Better agenda while also drawing notice toward her role in supporting it.
"I hosted a press conference highlighting provisions in the #BuildBackBetter Agenda that would establish the first nationwide network of electric vehicle charging stations & kickstart a greener economy," she wrote in an October 18 Twitter thread. "Addressing the existential threat of climate change would create millions of jobs and ensure that America will not only compete but lead the way to the clean energy future."
Newsweek asked Frankel's office if she would consider divesting her fossil fuel assets and did not receive a comment.