Progressives Block Infrastructure Bill Vote Again in Latest Setback for Joe Biden
Growing frustrations within the Democratic Party led progressives to block the possibility of a Thursday night vote on the bipartisan infrastructure bill in the latest setback for President Joe Biden.
Democratic leaders hoped to pass the legislation by week's end, which passed in the Senate in April, but progressives within the party previously vowed to oppose the $550 billion public works bill over cuts to the $1.75 trillion social safety net package.
"There are too many 'no' votes for the BIF to pass" Thursday, Congressional Progressive Caucus Chair Representative Pramila Jayapal (D-Wash.) told reporters.
The block comes after Biden visited House Democrats on Capitol Hill before traveling to Europe for climate talks. Then, he asked everyone for their support on both policies.
House Speaker Nancy Pelosi made note of the visit in a Dear Colleague Letter, which also mentioned the House vote would be postponed. The California Democrat said that the good news is that most members who were planning to vote no are committed to supporting the legislation.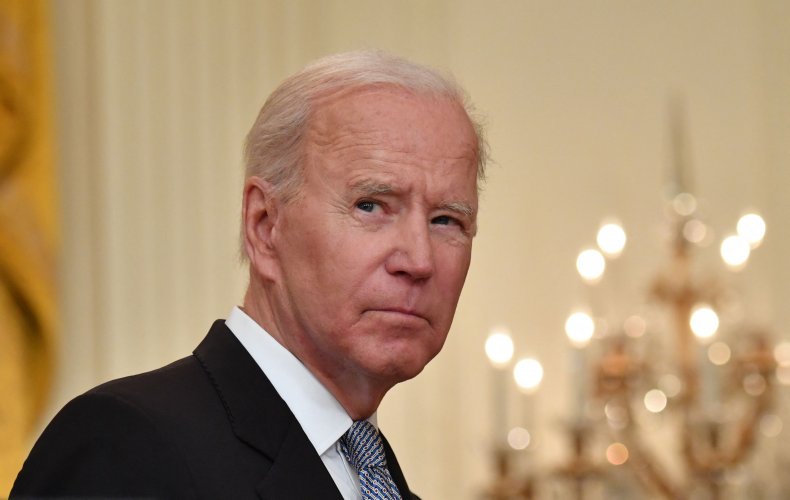 "It is both heartening and impressive to observe the strength of Members' engagement in the discussion," Pelosi wrote after thanking Democrats who support the bipartisan bill and Biden's Build Back Better Act.
Pelosi finished that it was important for congress members to give their feedback, and soon because they are ready for a Floor vote on the bipartisan bill.
New York Representative Alexandria Ocasio-Cortez previously said that she would vote against the public works bill over cuts to climate change and would not vote for it until she could see the full legislative text on the social spending bill.
A number of other progressives made similar demands and added the caveat that moderate Senators Joe Manchin (D-W.Va.) and Kyrsten Sinema (D-Ariz.) provide a commitment of support for the legislation.
"I tried to tell anybody who would listen that we didn't have the votes," Jayapal said.
House Majority Leader Steny Hoyer said he was disappointed they move forward with the public works bill on Thursday, but when asked if he thought the moment is embarrassing for party leaders, he replied "we'll get it done."
Pelosi and other high-ranking Democrats remained adamant that the infrastructure legislation would be passed by the end of the month and in time for the president's overseas trip. Party leaders hoped to reach an agreement on the social spending bill with moderates to help persuade progressive party members to vote for the bipartisan infrastructure bill.
"Let's do it in a timely fashion. Let's not just keep having postponements and leaving any doubt as to when this would happen," Pelosi told reporters Thursday afternoon. "For those who said 'I want to see text,' the text is there—for you to review, for you to complain about, for you to add to, for you to subtract from, whatever it is."
The House Speaker's October 31 deadline is the same day the 30-day reauthorization of federal highway programs expires, but they voted to extend it until December 3—the same deadline for Congress members to reach an agreement on raising the debt ceiling.
Newsweek reached out to the White House for comment.