Progressives Mount Pressure on Joe Biden to Cancel Student Debt
Progressive lawmakers have kept up pressure on President Joe Biden to cancel student loan debt after he said he was not prepared to write off as much as $50,000 per student at a CNN town hall last week.
In a series of social media posts and media spots, members of The Squad group of progressive lawmakers said Biden "must cancel student debt" as they sought to deflect arguments that the policy would largely benefit privileged Americans.
They also said the move would help tackle the "racial wealth gap" and provide much-needed assistance amid the pandemic to those who took out student loans but failed to get degrees.
Speaking to MSNBC on Sunday night, Rep. Ayanna Pressley (D-MA) argued that Biden "absolutely" had the authority to cancel student debt by way of an executive order, and claimed low-income households would benefit.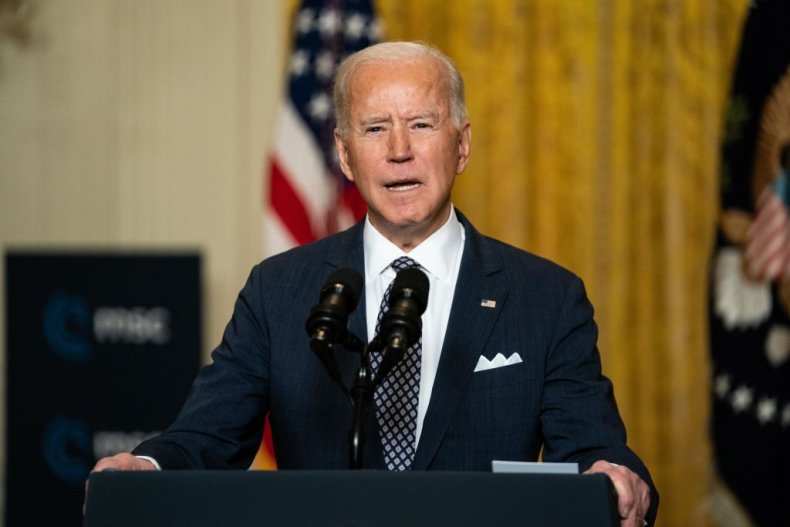 "President Biden must cancel student debt by executive action," she added. "$50,000 will go a long way in a just recovery from this pandemic."
Writing a letter to The Washington Post on Thursday, rebuking comments from one of the paper's columnists, Sens. Schumer and Warren said canceling student debt would "significantly advance racial justice" and argued that many borrowers did not have college degrees, thus making it hard for them to pay off the debt.
Responding to the letter, Rep. Ro Khanna (D-CA) tweeted: "It's time we #CancelStudentDebt and close the racial wealth gap."
After Biden's CNN town hall, Rep. Alexandria Ocasio-Cortez (D-NY) also clashed with the president over his remarks on student loan forgiveness.
"Entire generations of working class kids were encouraged to go into more debt under the guise of elitism. This is wrong," she tweeted. "Nowhere does it say we must trade-off early childhood education for student loan forgiveness. We can have both."
Asked whether he would write off $50,000 of student loan debt per borrower at the CNN town hall on Wednesday last week, Biden said he would "not make that happen" and questioned whether it was wise to write off debt taken out by those who went to the most elite schools.
"I do think that in this moment of economic pain and strain, we should be eliminating interest on the debts that are accumulated," the president said. "I'm prepared to write off $10,000 debt, but not 50, because I don't think I have the authority to do it by signing."
Speaking at a press conference after the town hall, White House Press Secretary Jen Psaki said Biden had previously called for any student debt relief above $10,000 to be targeted based on a number of factors, including a person's income.
Newsweek has contacted the White House for further comment.