Project Invites Students to Pitch Social Media Regulation Ideas
The Debate, a Newsweek podcast, announced Tuesday it is partnering with the team behind the documentary The Social Dilemma for a project that encourages students to engage in debates about how to regulate social media companies moving forward.
The podcast's partnership with Exposure Labs, the production company behind the 2020 documentary, was announced during a special episode of The Debate that was released Tuesday morning. The National Association for Urban Debate Leagues, the Boston Debate League and the Washington Urban Debate League are also listed as partners for the collaboration, which has been named The Social Dilemma Debate Project.
The project's stated goals are "to combat the polarization, hate and gridlock that defines today's culture and politics with a new generation of strong debaters."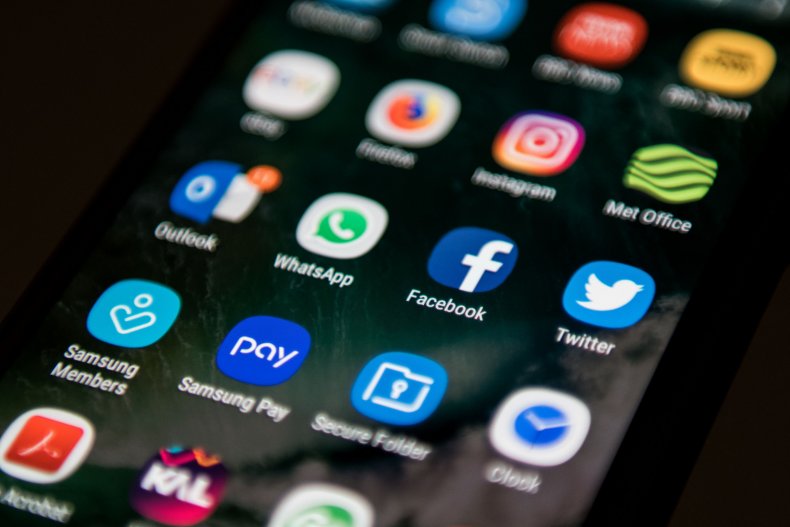 Exposure Labs Creative Director Max Steinman said in a video announcing the partnership that students who participate will be "debating a question that The Social Dilemma leaves us to ponder: Should we change how social media is regulated?"
He continued: "Our hope is to connect the voices of the most impacted by these platforms with those actively working on solutions. We need all your ideas and voices to solve the problem."
Steinman explored the goals of the project further while speaking with The Debate co-hosts Josh Hammer and Celeste Headlee for the podcast's Tuesday episode.
The Social Dilemma, which quickly gained traction after landing on Netflix last year, featured interviews with social media executives who were "blowing the whistle on their own creation," Steinman told Hammer and Headlee. The documentary "exposes the way in which these platforms create political polarization, mental health issues, and essentially are exacerbating some underlying issues within our society," he added.
More than a year after the documentary's release, the new initiative aims to "inspire and empower young people, students, across the country in engaging in debate" about how to address the social media "business model," which Steinman said "is actually eroding our ability to have healthy debate to engage in civil discourse."
A webpage for the project featured on The Social Dilemma's website encourages students and teachers to engage in discussions about social media reform ideas and record videos of their conversations. Students who want to compete for scholarships and the chance to appear on The Debate were encouraged to submit a 2-minute video that features "their proposed policy solution." All videos must be submitted by March 21, 2022.
Up to five students could win $500 scholarships and a spot on a future episode of The Debate for their video submission, project organizers said.
Steinman said on Tuesday's podcast episode that he hopes "thousands" of students will choose to participate.
"If nothing else, we're going to be working on this issue from a regulatory perspective probably for a really long time," Steinman said. "In the interim, my hope is that, if young people can really get inspired by this topic and by this project, such that they are listening to one another and they do understand how to form strong arguments, that in and of itself is such a success. And hopefully some of them will be inspired to take up this issue and become leaders in this kind of growing humane tech movement that we're helping to push forward."