What Is Project Maven? Google Urged to Abandon U.S. Military Drone Program
Hundreds of academics have urged Google to abandon its work on a U.S. Department of Defense-led drone program codenamed "Project Maven" that is using artificial intelligence and machine learning technology to help analyze huge amounts of captured surveillance footage.
An open letter calling for change was published Monday by the International Committee for Robot Arms Control (ICRAC), a non-governmental organization (NGO) made up of experts in artificial intelligence (AI), humanitarian law and human rights campaigning. It came as Gizmodo reported that around a dozen Google employees had recently resigned over the firm's ties to Maven.
Billed as a way of maintaining "advantages over increasingly capable adversaries," the project is formally known as the Algorithmic Warfare Cross-Functional Team. Its objective is "to turn the enormous volume of data available to DoD into actionable intelligence and insights at speed" for human analysts.
More than 3,000 Google staffers signed a petition in April in protest at the company's focus on warfare. "We believe that Google should not be in the business of war," it read. "Therefore we ask that Project Maven be cancelled, and that Google draft, publicize and enforce a clear policy stating that neither Google nor its contractors will ever build warfare technology."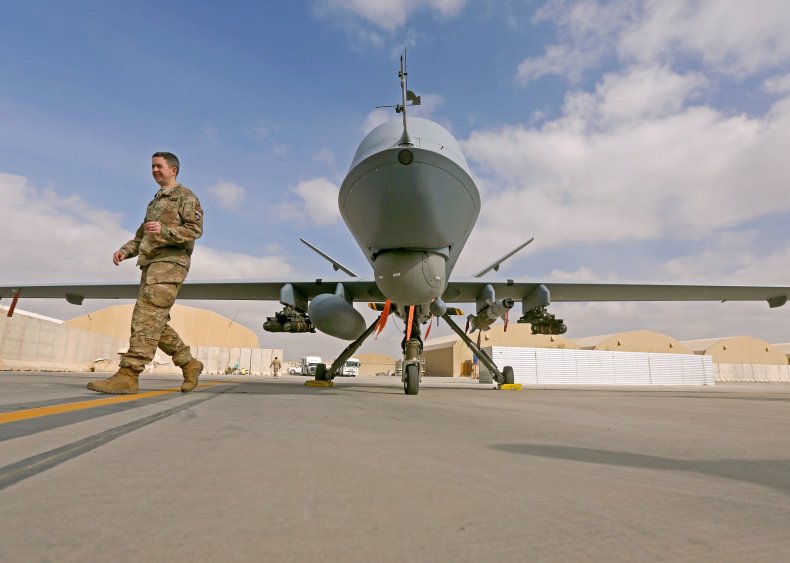 The ICRAC warned this week the project could potentially be mixed with general user data and exploited to aid "targeted killing." Currently, its letter has nearly 500 signatures.
It stated: "The private data collected by Google comes with a responsibility not only to use that data to improve its own technologies and expand its business, but also to benefit society. The company's motto "Don't Be Evil" famously embraces this responsibility.
"We are also deeply concerned about the possible integration of Google's data on people's everyday lives with military surveillance data, and its combined application to targeted killing.
The letter continued: "Google has moved into military work without subjecting itself to public debate or deliberation, either domestically or internationally. While Google regularly decides the future of technology without democratic public engagement, its entry into military technologies casts the problems of private control of information infrastructure into high relief."
It claimed that Google's technology may soon help bolster U.S. projects for "authorizing autonomous drones to kill automatically, without human supervision or meaningful human control."
The message was addressed to Google CEO Sundar Pichai, CEO of Alphabet, Google's parent company, Larry Page and two high-level cloud executives, Diane Greene and Fei-Fei Li.
Google did not respond to a request for comment.
The Mountain View, California, company previously told the New York Times in a statement that "any military use of machine learning naturally raises valid concerns" and said that it was "actively engaged across the company in a comprehensive discussion of this important topic."
While the technology giant has claimed that the work was "for non-offensive purposes," previous U.S. government memos make it clear the basis of the project is to "enhance military decision-making."
Lieutenant Colonel Garry Floyd, deputy chief of the Algorithmic Warfare Cross Functional Team, said in a keynote earlier this month that Maven was already active in "five or six" combat locations.
"We hope that we'll have the best tools we can possibly have to help us do our jobs," he said. But according to FedScoop, Floyd claimed Maven remained in its "very very early" stages.