'Project Power': Why Joseph Gordon-Levitt Quit Movies For Two Years
Joseph Gordon-Levitt was a regular feature on cinema screens for over a decade, with a career encompassing Oscar-winning movies like Lincoln, massive blockbusters like Inception and The Dark Knight Rises and cult movies like 500 Days of Summer. He was even at one point set to become Robin in a spin-off movie to Christopher Nolan's Dark Knight trilogy.
However, after a series of high profile flops, the actor did not appear on screens for three years between Snowden, in which he played Edward Snowden, and 7500, his plane hijacking movie that came to Amazon Prime Video earlier this year.
Now, however, he is back with three projects this year: 7500, plus Netflix movies The Trial of the Chicago 7 (written and directed by Aaron Sorkin) and Project Power, which is streaming now.
Though he was off-screen for two years, Gordon-Levitt technically took only two years off, between filming Snowden in 2015 and 7500 in 2017.
According to an interview the actor gave with The Hollywood Reporter, this break came after he became a father with wife Tasha McCauley. He said: "Stopping wasn't because I wanted to stop acting or stop working. It was because I wanted to spend time with my kids. So, now I'm finding that balance."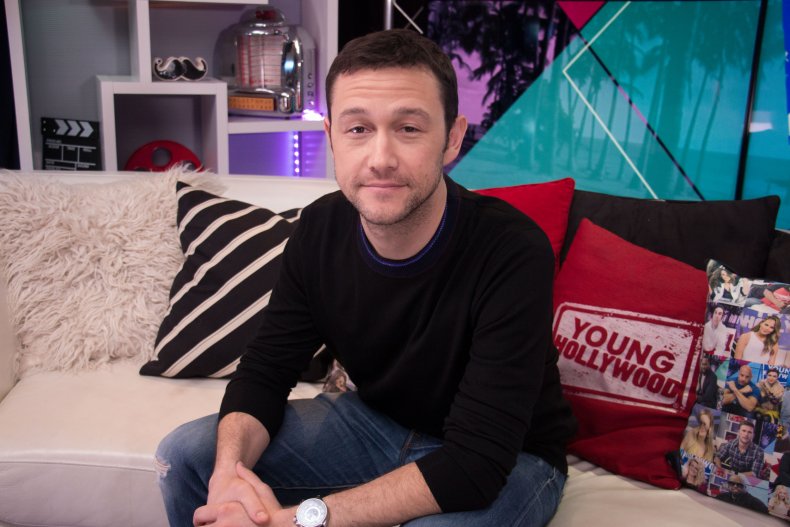 He later added: "It was a great two-year break, and that was the longest break I'd ever taken from acting in my entire life, and since I was six years old."
As a former child actor, who was working as a child on the sets of shows like Family Ties, Murder, She Wrote and Dark Shadows, JGL knows better than most the impact that a Hollywood schedule can have on a child.
Though he gives his reason for taking a break as spending time with his children, his break came after a series of flops. Sin City sequel A Dame to Kill For (which made $40 million on a $65 million budget) was followed by two roles that coincidentally were preceded by famous documentaries on the same subject. Gordon-Levitt starred as high wire walker and star of Man on Wire Philippe Petit in The Walk before playing Citizenfour subject Edward Snowden.
Both received lower critical scores than their documentary counterparts and both were seen as flops–though The Walk made a modest $60 million on a $45 million budget.
The actor, however, has put these behind him with this trio of new films which notably are all for streaming services. This may be a coincidence—after all, in 2020 basically the only types of movies we have been streaming movies—or it could suggest the actor is wary of major cinematic releases after this run of relative failures. Alternatively, his time working on his creative online community HitRecord may have shown him the reach that online content can have.
In Project Power, JGL plays Frank, a cop drawn into a drug ring that has developed a pill that gives its taker unpredictable superpowers. Asked by Men's Health why he decided to take the role, he said: "I wouldn't describe 7500 as fun; it was rewarding in a very different way...I thought it was going to be fun, and it was. And I think when people are having fun making a movie, audiences are gonna have fun watching it."
He added in a RogerEbert.com interview: "My first time back as an actor was this really intense, heavy drama called 7500, but after something so serious I just wanted to do something fun. I read this script for Project Power, and I was like, 'These action scenes, and Jamie Foxx, and we're going to New Orleans, this is going to be a blast.' And it really was."
Project Power is streaming now on Netflix.