'Project A' from Riot Games: Possible Reveal Date & What 'Valorant' Leaks Tell Us
Riot Games Project A has been shrouded in an air of mystery since it was first revealed on the Riot Games 10th anniversary stream in October. Since then, players have had just one clip to watch and judge, dissecting what could be the next big shooter franchise to enter the free-to-play arena. Over the past few weeks, a series of details have leaked about the title, including its potential name, play style and characters.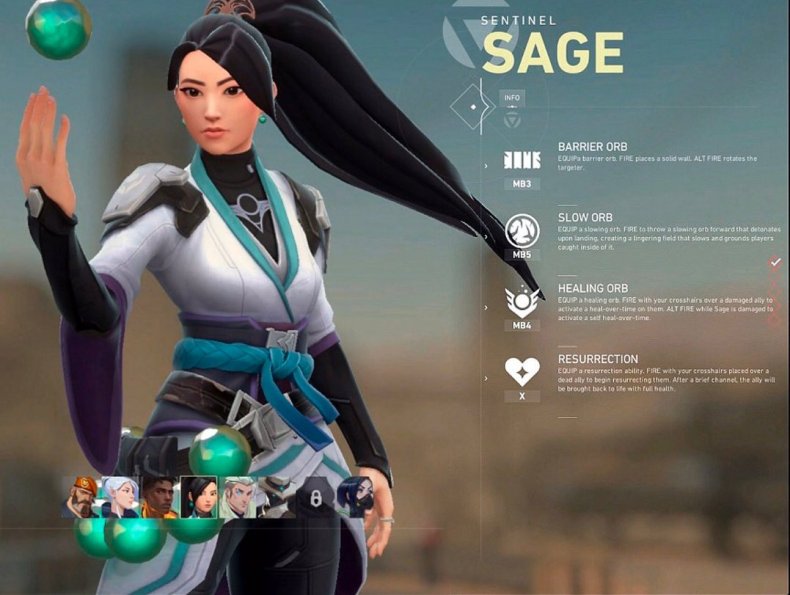 Here's everything we know about Project A, also known as Valorant.
Valorant
Project A could be called Valorant according to a few pieces of information and leaks recently surfaced by internet sleuths. Riot Games registered the trademark for Valorant, as well as the domain name for PlayValorant.com, which is still inactive. There's also a PlayValorant Twitter account that was created in February that has no new information on it other than a cryptic profile picture with the number 2.
Some leaked images have made the rounds on Twitter, including one of a character named Sage. Pro Overwatch player Tensa also tweeted an image that claims to list Sage's abilities, but none of his details have been confirmed.
Valorant makes sense in the lore of Runeterra. Though Riot has said that Project A will be set in the far-future, that doesn't mean it can't have any ties to League of Legends. Valoran is the northern continent of Runeterra, containing most of the classic homelands like Noxus, the Frejlord, Piltover, Zaun and Demacia. Taking the fantasy-lore aesthetic of those famous locals and slapping on a few hundred years of technological advancements allows Riot to keep its games connected without having to use the same characters.
Valorant/Project A Reactions
A select group of professional FPS gamers were allowed a chance inside Riot Games to test out Project A/Valorant. After the embargo period ended, attendees posted their reactions to the game on Twitter. Many suggested it played closer to Counter-Strike than Overwatch, with precision aim and gunplay being aided by hero abilities.
Valorant/Project A Release Date?
The release date for Riot Game's first shooter hasn't been revealed yet. Leaks suggest there may be some sort of reveal on March 2, but that also has not been confirmed. Project Lead Riot Ziegler has remained silent on what we can expect from his team's project, but he hasn't been afraid to show a sense of humor about all this leaked information.
We will update this story with any Project A/Valorant details.