'Project Runway' Contestant Slams Host Karlie Kloss' Husband, Connection To Kushner Family During Elimination
Project Runway took a political turn on Thursday when a contestant dissed host Karlie Kloss and her connection to the Kushner family.
The contestant, Tyler Neasloney, was sent home shortly after mentioning Kloss could wear his design to "dinner with the Kushners." The model is married to Joshua Kushner, the brother of Jared Kushner, a Senior Adviser to President Donald Trump and husband of the president's eldest daughter Ivanka Trump.
In the episode, designers were challenged to create an outfit for Kloss to wear in Paris. As Neasloney's garment, judged to be one of the lowest-ranked of the week, was being critiqued by the judges, Brandon Maxwell -- a member of the panel -- commented, "I cannot see Karlie wearing it anywhere, honestly."
Neasloney responded: "Not even to dinner with the Kushners?"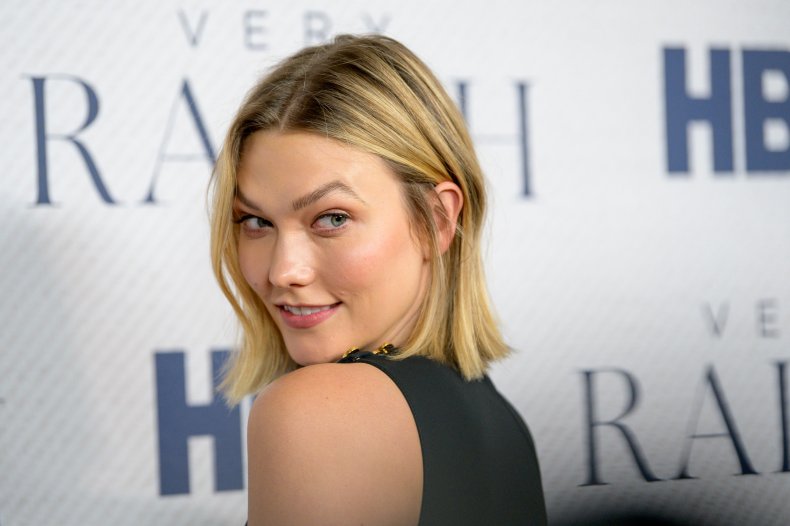 Kloss' jaw dropped before the scene cut to backstage, where the designers not at risk of elimination appeared to be embarrassed by Neasloney's comment.
Neasloney spoke again. "That's your husband!" he said.
Kloss then directed the conversation back to the garment that Neasloney created. "Um...I was going to Paris. That was your challenge here. Keep it to the challenge. You may not know, but I know. I know that this is not what I asked for."
Following the broadcast, Twitter users chimed in with shock at the unprompted comment. While some simply reposted the conversation, others applauded Neasloney for his diss. Others said they'd found renewed interest in Project Runway due to the comment.
Kloss did not address the comment on Twitter, but wished Neasloney luck as the episode aired on Thursday.
The model married Kushner in October 2018 in a small ceremony, with a larger celebration following in July 2019. Despite Kushner's conservative relatives, in a July interview with British Vogue, Kloss said she and her husband share "liberal values."
"It's been hard," Kloss said of her family ties to the Trumps. "But I choose to focus on the values that I share with my husband, and those are the same liberal values that I was raised with and that have guided me throughout my life".
She also explained the relationship to Vogue in 2018. "I've chosen to be with the man I love despite the complications. It's frustrating, to be honest, that the spotlight is always shifted away from my career toward my relationship," she said. "I don't think the same happens in conversations with men."
Neasloney is a 29-year-old designer. According to his bio on Bravo's website, he began his career designing drag apparel as a hobby. Aside from design, Neasloney works with Ali Forney Center in New York City, which aids homeless LGBTQ+ youth.
This article has been updated to add a tweet from Kloss.