Project Runway's Elaine Welteroth is arguably the queen of multi-hyphenated credits. In 2016, at the age of 29, she was named editor-in-chief of Teen Vogue, which, at the time, made her the youngest person to lead a Condé Nast magazine and only the second African American to be named editor-in-chief in Condé Nast's history. Then in 2019, she became a New York Times bestselling author with her memoir More Than Enough. But even though her resume is certainly impressive, Welteroth is quick to point out that her success, and all success really, has nothing to do with one's background or pedigree, but rather your vision.
"It doesn't matter what your background is or what your pedigree is, at the end of the day you have to have the vision and the drive to get where you want to go," Welteroth told Newsweek Conversations.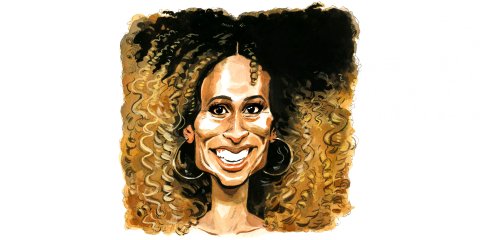 In her exclusive sit-down with Newsweek Conversations, Welteroth talked about the lessons she learned growing up in Northern California, the impact fashion can have on being a force for change and how the writer and public speaker Harriette Cole became the mentor that changed her life.
"She took me under her wing, and she trained me. She groomed me. And to this day, she's been there for me," Welteroth said about Cole, who gave Welteroth her first internship at Ebony magazine. "Every step in my career there's been a magical sort of guardian angel in the form of a black woman who has come and been by my side and helped open doors for me."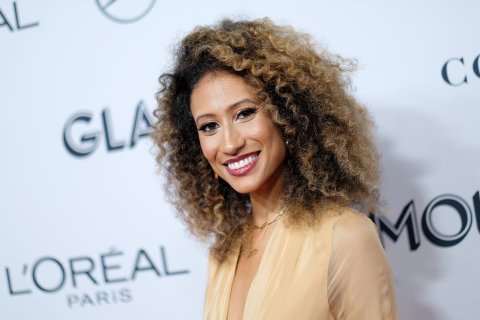 Now that Welteroth is in a position to offer advice to peers just starting out in fashion and media—be it designers on Bravo's Project Runway or aspiring writers—she sums it up by saying not to just follow your gut, but rather to follow your enthusiasm.
"People say, follow your gut. And I'm always like, 'What does your gut sound like?' You know? Because what's loudest is usually fear. What I say to myself, what I would offer to this imaginary person who's asking me this question is, 'Follow your enthusiasm.'"
Welteroth says part of what has given her the enthusiasm and power for success is rooted in when she stopped conforming to the Eurocentric standard of beauty and decided to embrace her natural hair.
"I think when I felt most powerful is when I started to embrace my natural hair texture. But for me, it's become over time, over my career as I've gotten more comfortable with who I am and comfortable in my skin, comfortable finding my voice, my hair has just gotten bigger and bigger and bigger and bigger."
For more, watch the full interview with Elaine Welteroth on Newsweek Conversations.