Florida Student's Racist 'Promposal' Goes Viral: 'If I Was Black I'd Be Picking Cotton'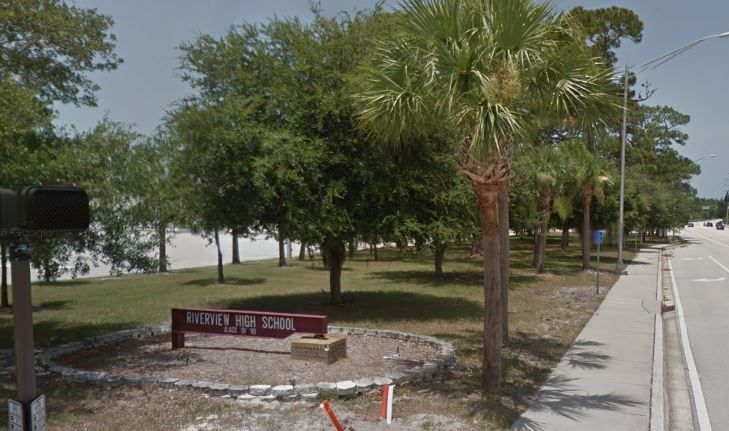 Updated | A Sarasota, Florida, high school student is in hot water after asking a person to prom using a racist sign. His school, Riverview High School, is investigating the matter with possible disciplinary action to follow.
A photograph of the sign was captured via the potential date's Snapchat account and then circulated on social media Sunday, according to the Sarasota Herald-Tribune.
The sign read: "If I was black I'd be picking cotton, but I'm white so I'm picking u 4 Prom?"
Confirming to Newsweek that the student does go to Riverview, school district spokesperson Tracey Beeker said the school was investigating the incident and working with organizations to "schedule forums on the topic of race" regarding the proposal. Beeker also said that an automated call with a message about the incident went out to students and parents before school Monday.
"We want to make everyone aware of a student's social media post that has caused a very concerning situation. It involves one of our seniors and his 'promposal' to another student. It was racial in nature and administration became aware of it last night. Many who saw the post are understandably upset with its contents as well as the subsequent commentary to the post. Riverview High School absolutely does not condone or support the message conveyed in this post," said the message from the school's principal Kathy Wilks.
The message also said that the student's parents were made aware of the incident and that guidance counselors would be on hand to speak with students about the issue.
"Riverview High School has a wonderful student population and we know our school will use this incident as an opportunity to have productive conversations about respect for one another," the message continued.
The student subsequently apologized for the proposal on social media.
"I want to sincerely apologize if I have offended anyone with the picture going around. That was not my intention," read the post provided to Newsweek by Sarasota County Public Schools. "It was a complete joke and it went too far."
The school's prom is scheduled for May 5, 2018, at the Hyatt of Sarasota.
This story was updated to include additional information from Sarasota County Public Schools.