Prominent Baltimore Attorney Indicted on Drug Conspiracy Charges by Federal Grand Jury
A prominent Baltimore defense attorney faces the possibility of life in prison, after being indicted on multiple federal criminal charges Wednesday, including conspiracy, narcotics conspiracy and money laundering conspiracy.
Feds claim that Ken Ravenell, 60, assisted convicted drug kingpin Richard Byrd in a multistate marijuana distribution and money-laundering scheme from 2009-2014. During that period, Ravenell defended Byrd in his drug conspiracy trial. Byrd had been responsible for one of Baltimore's "biggest drug crews in recent history," according to DEA officials. Prosecutors allege that Ravenell aided Byrd and helped him conceal his crimes.
The indictment states that Ravenell knowingly protected and assisted his co-conspirators by teaching them about law enforcement techniques in order to evade detection. He is also alleged to have participated in a conspiracy to distribute more than 1,000 kilograms of marijuana.
It is additionally claimed that he used bank accounts at the prestigious law firm of William H. "Billy" Murphy, where was a partner at the time, to launder hundreds of thousands of dollars.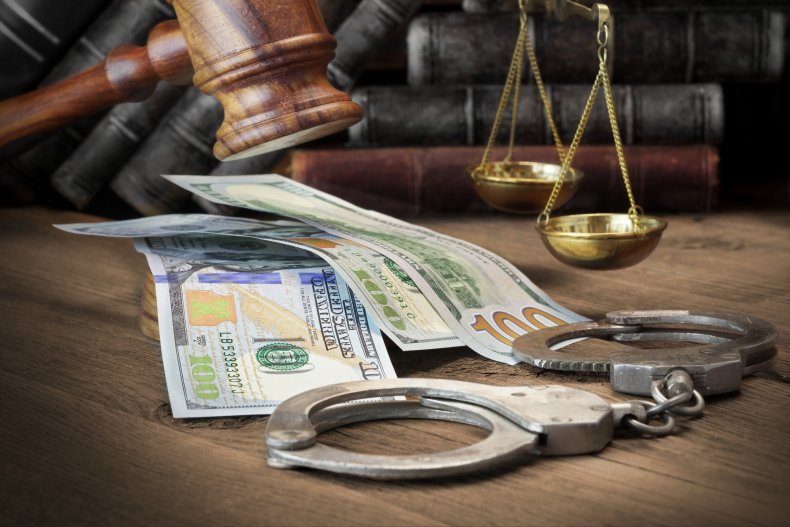 Ravenell's federal grand jury indictment references other members of the alleged conspiracy using only initials such as, "S.G." and "R.B." The Baltimore Sun reports that Byrd has identified himself as "R.B." as part of an apparent attempt to overturn his 2016 conviction.
According to the indictment, Ravenell had "received money from R.B. in exchange for: instructing R.B. and his associates about how they could evade law enforcement in order to continue their drug trafficking; laundering money for R.B. and his associates that had been generated from drug trafficking; and obstructing justice in order to protect R.B. and his associates."
Among other details, the document alleges that the lawyer "instructed members of the conspiracy to utilize certain drug couriers, to utilize specific modes of transportation, and to transport shipments of drugs and money at particular times of day, all for the purpose of evading law enforcement."
Authorities had been investigating Ravenell since the time of his alleged crimes, and raided his law offices multiple times in the years since. Byrd claims that Ravenell had pressured him to plead guilty during at trial to cut short his own investigation.
Prior to the indictment, Ravenell had become one of Baltimore's most popular defense attorneys. He was particularly well-known for acting as defense attorney in several high-profile murder cases at Baltimore Circuit Court, including the trial of a man accused of murder during a game of billiards at a local bar, which is due to take place next month.
Ravenell's own attorney, Joshua Treem, was also said to be the subject of an investigation by federal authorities earlier this month. According to prosecutors, their investigation of Ravenell has been "frustrated by the obtrusive conduct" of Treem.