Hamas Executes Prominent Commander After Accusations of Gay Sex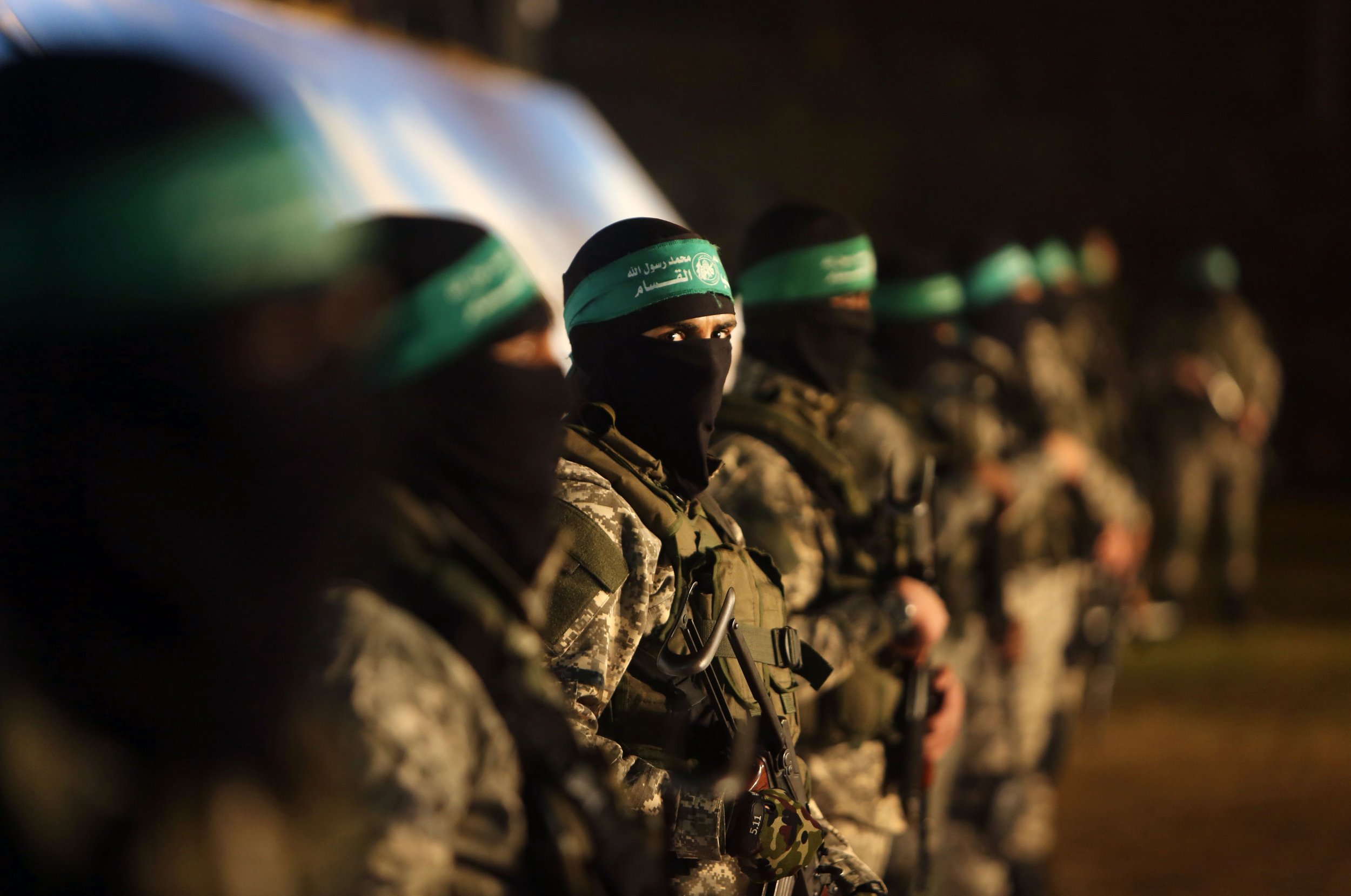 The armed wing of Palestinian militant group Hamas executed one of the group's leading commanders after allegations surfaced of gay sex and theft, it has been revealed.
Members of the Izz al-Din al-Qassam Brigades shot Mahmoud Ishtiwi, 34, three times in the chest after they had detained him for a year, The New York Times reported on Tuesday.
Hamas announced that the man in charge of a number of the group's tunnels used for smuggling and surprise attacks had been executed for moral turpitude, a Hamas term for homosexuality.
Ishtiwi's family, Hamas loyalists, broke rank to condemn his execution, saying that "what happened was part of an internal settling of scores." They said that he was set up by the militant group and was tortured into making false confessions.
A Hamas investigation alleged that Ishtiwi had hidden money designated for his unit's weapons, before an unnamed man claimed to have had sex with him, providing details about their meetings. The investigation concluded that the money Ishtiwi had stolen had been used to pay the man for sexual relations or to bribe him to keep Ishtiwi's secret.
The Hamas leadership was reportedly concerned that if Ishtiwi was secretly gay—something he would have had to hide in a conservative Islamic society—Israeli intelligence could have used that to turn him into an informant and extract vital information that might have resulted in assassinations against the group's leadership.
There had already been speculation that he had provided Israel with the coordinates for the location of Mohammed Deif, Hamas's elusive and secretive leader, resulting in an assassination attempt on August 20, 2014. Deif escaped alive, but his wife and son were killed. However, no evidence has emerged to suggest that Ishtiwi had any involvement in the incident.
Ishtiwi, who had two wives and three children, carved the word zulum, or wronged, into his body while he was in prison, his family said. They said Ishtiwi told them during a family visit to the jail that he had been whipped, deprived of sleep and hung from the ceiling during his detention.
The brutal execution of one of Hamas's own comes as the group continues to enforce stricter rules in Gaza and within the organization, a change spurred by the 2012 appointment of Yehya Sinwar as the group's representative in its political wing. Sinwar is seen as a tougher figure than his predecessors.
Hamas has previously conducted executions of Gazans, mainly for allegations of spying for Israel. The Palestinian Center for Human Rights reported in December that Hamas issued nine death sentences in 2015. It has sentenced four Gazans to death since the beginning of 2016, all on suspicion of spying, according to the Times of Israel.
A Hamas spokesman was not available for comment.