Promise Fulfilled? Activists Respond Differently to Obama's Executive Order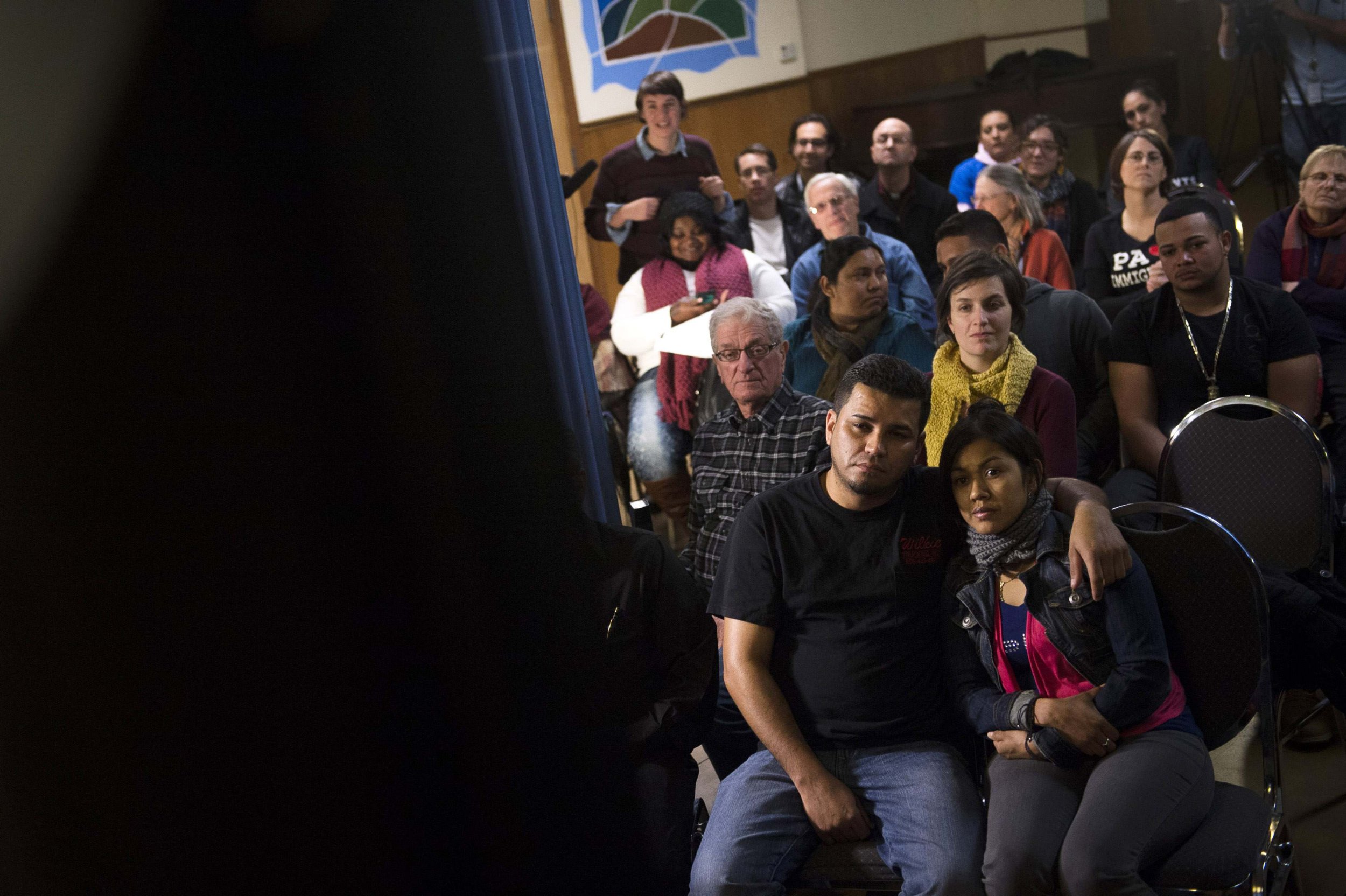 If there is one thing the immigration activist community can agree on, it's that President Obama promised change a long time ago. But thoughts as to whether the substance of his executive order is enough to warrant the wait are not as harmonious.
In a prime-time address on Thursday night, Obama announced a slew of executive actions, most notably one that would give up to 5 million undocumented immigrants relief from the threat of deportation. He offered the undocumented parents of U.S. citizens the chance to register with the government, pay taxes and avoid being deported for three years, providing the parents have been in the country for more than five years. Obama also extended this deal to anyone who came to the U.S. as a child before January 1, 2010, regardless of their current age.
"My first thought was that this was a very historic step," said Steven Choi, executive director of the New York Immigration Coalition. Choi explained that opening a door of opportunity for millions of undocumented immigrants is exactly what organizations like his have been fighting for, especially over the last two years. While he admitted that the details of Obama's speech were "a mixed bag," he concluded that he was happy with the president's bold move and that the executive order could have been smaller than what he gave to the immigrant community.
But not all activists were as thrilled. "While this is undoubtedly a step in the right direction," said Juan Escalante, an online activist and blogger, "a lot of people are disillusioned because we still don't have immigration reform. Though it's only temporary...people like my parents are going to be left out of something that could potentially change our lives entirely."
Escalante and his parents came to the United States in 2000 when he was 11 years old on a visa. When it came time to renew, the family's lawyer advised them to apply for a Green Card instead because they were "sure to get one." "We became undocumented by way of our lawyer," he said. While Escalante is a beneficiary of Deferred Action for Childhood Arrivals (DACA), his parents have lived in fear of deportation every day since losing their secure stay.
But some are more skeptical of the program. "Assuming that the program is like deferred action you would probably have to renew it through USCIS [United States Citizenship and Immigration Services]," said Angy Rivera, core member at the New York State Youth Leadership Council (NYSYLC). "But that is also under the assumption that the program continues running after Obama leaves office. It's literally like giving your whole life over to immigration officials and you are not on the path to citizenship."
Not only is there fear amongst the community that after three years of relief, they could be easily found and deported by way of the information they provided, Rivera said, but many are afraid that having lived under the radar for so long, they may not have sufficient proof to qualify in the first place and putting them in jeopardy instantly. Rivera predicts that these considerations could inhibit the number of people who apply, and therefore benefit from the new program.
Obama also ordered additional resources to be allocated to the southern border in order to curb the number of illegal crossings and called for reprioritizing deportations—expelling criminals first and dropping low concern cases.
Cesar Vargas, co-director of the Dream Action Coalition, called allocating resources to the border to help immigration agents go after the worst of the worst a critical reform. "We need to make sure we are allocating resources to investigate crime, foreign threats, inside our borders and outside our borders rather than wasting literally millions of dollars deporting a grandma," he said. But others rejected the idea that the border was insecure and needed additional resources.
"The fact is border crossings are not determined by the number of boots on the ground and drones in the sky and fences along the border. They are really driven by larger socio-economic factors," Choi said. Although he is unconvinced about the necessity of increased militarization, he felt optimistic about Obama's announcement that his administration would prioritize deporting criminals. "I think it is something new," he said. "This is the administration really trying to live up to what they said they had been doing all along."
Escalante and Rivera, however, felt less assured by the president's promise to curtail the deportation of non-criminals.
"As a person impacted by this, it doesn't give me any more security," Escalante said. He emphasized that deporting dangerous criminals has always been the priority, but based on the numbers of people deported by what he calls Obama's "deportation machine" suggests otherwise. "The problem is differentiating between a parent who is making their ends meet to put a roof over their heads and food on their table versus that other individual," he said.
According to a recent Pew study, the Obama administration has averaged 400,000 annual deportations since 2009. A record number of immigrants, 438,421, were sent home during 2013.
"I want to see how that actually plays out," Rivera said. "In past speeches the president has always said we are not deporting law abiding immigrants, we are not deporting parents, we are not deporting 'good immigrants.' But that's not true. In reality parents and children, young people and older people have been deported for a routine traffic stop."
"Hopefully the numbers reflect who we should be going after," Vargas said.
For Escalante, the executive order did not compensate for the delay. "This is something that the president has continuously promised us since he took office," he said. "People will blow this out of proportion and use this in their fundraising emails and try to say 'yeah we did it' but it doesn't do anybody any favors."
"This could have happened in the summer," Escalante said. "We essentially wasted three or four months waiting for this for no reason whatsoever. And it's not just time in terms of this Congress, it's time in peoples' lives … What is going to happen to all those people that have been deported whose children are now in foster care, whose families have been torn apart and who have no option but to watch their families grow up from afar?"
Rivera agreed. "I think that this could have been done way earlier if it wasn't used as a political pawn, as a political tool for election season. And I think it completely backfired, holding it off until after election season. Now, looking back, had we approached it with a piecemeal solution 10 years ago we could have a lot more done than if we had tried to push for something huge," she said.
But Choi feels this is a welcome first step in a long journey toward a big solution. "We need to continue to fight and push for a comprehensive solution that can address all these things," he said. He also explained that activists would have to start mobilizing immediately in order to ensure that those who are newly impacted are provided with high quality, low-cost services.
"Whenever you have this kind of rollercoaster ride, people in any kind of campaign will have their differences and yet I don't want to make too much of those differences because we continue to see the overall picture and fight together," Choi said.